2017 Fantasy Football: Tight End Sleepers to Target
One of the tougher positions to draft in fantasy is tight end, so I've listed my favorite tight end sleepers. Every draft is filled with two kinds of rosters, those where tight end is addressed early, and those where a committee is used. There's no correct way to do this every year, just ask Gronkowski owners last season. They likely used a second or third round pick on him, and got waiver claim production at best.
Traditionally, I like to wait on tight ends and address other positions earlier on. I then spend most of the year playing the waiver wire, and giving very little leash to the players I have at the position. This year, I hope to get Travis Kelce in the fourth or fifth round of drafts. With Jeremy Maclin now gone and a bunch of no name receivers other than Tyreek Hill, Kelce should be a dominant tight end in PPR leagues.
If I can't get to Kelce, I'll likely address the position later in drafts, and this is where these sleepers come into play. You'll notice that I haven't listed any rookies here on the list, as rookie tight ends usually struggle. The Tampa Bay tight end situation will be a headache for fantasy owners all season between O.J. Howard and Cameron Brate, so I'm avoiding that. Even though I think both David Njoku and Evan Engram can have fantasy success, I'll want to see it first. Below are my tight end sleepers for this season.
Tight Ends
Martellus Bennett (pick 122)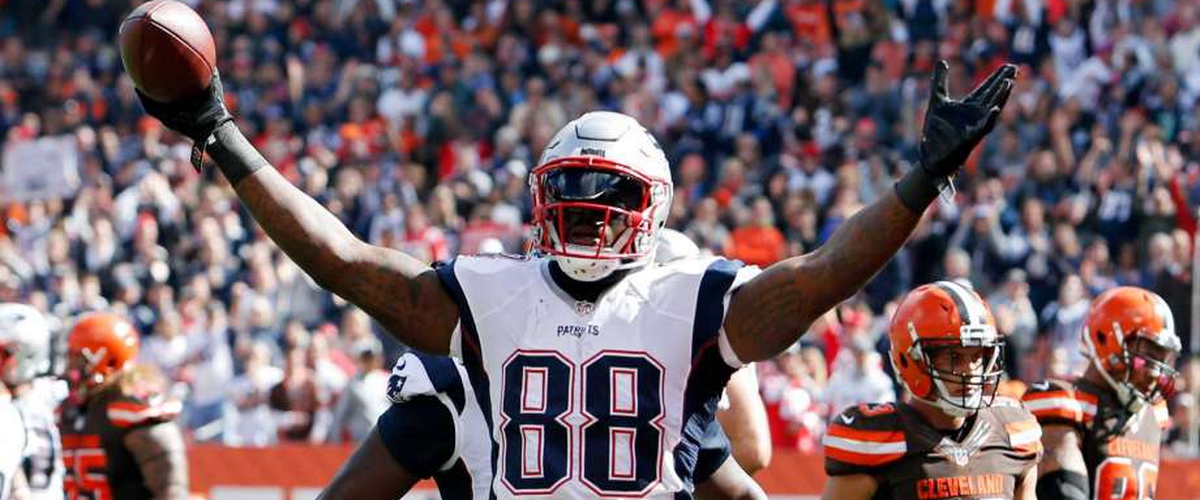 You might not figure that giving Aaron Rodgers one of the best tight ends he has had in years is a sleeper pick, but it sort of is. Martellus Bennett suffered injuries on and off through last season, and really only had two or three big games. Aaron Rodgers hasn't traditionally used tight ends a lot, but considering Randall Cobb struggled to get separation over the middle, Bennett will at least be a big target for him. However, fantasy owners need to be wary, as we all acted the same way with Jared Cook last season. I recommend holding expectations in check, and not reaching on Bennett, but if he falls, grab him.
Jack Doyle (pick 141)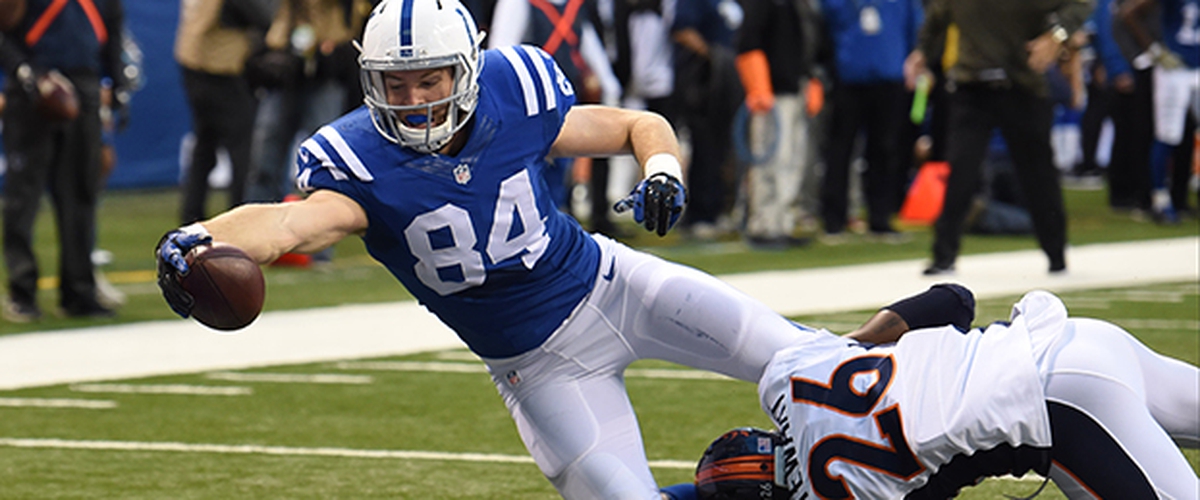 After signing an extension, Doyle is now the main tight end in this offense, and will reap the benefits in 2017. With Dwayne Allen now in New England, Doyle will be in line for a breakout year with lots of red-zone targets. Considering that the only other red-zone target is Donte Moncrief, who seems to consistently suffer injuries for parts of the year, Doyle should be a very consistent pass catcher in this offense.
Zach Miller (pick 194)
Before going down with an injury in week 11 last season, Miller was a top ten tight end in PPR leagues. With two new Quarterbacks in town, having a big tight end as a safety net to these young Quarterbacks will help tremendously. Since the rest of this receiving corp is below average, Miller should be a consistent pass-catcher in this offense. I like Miller more in PPR than standard leagues, as he should be good for a consistent five or six catches a game.
Austin Hooper (pick 205)
With Jacob Tamme still unsigned, Hooper looks to be the main tight end in this high-powered Atlanta offense. Even though Atlanta has lost Offensive Coordinator Kyle Shanahan to San Francisco and has plenty of pass catchers, tight ends and fullbacks were definitely valuable players in this offense last season. Even though tight end can be a tough position to predict sleepers in, Hooper is definitely an interesting option in deeper leagues.
Jared Cook (pick 251)
For all those #06010 fans out there, we all know how much Matthew Berry doesn't like Jared Cook. However, Cook is an athletic tight end, and an excellent pass catcher. Oakland's offense utilizes every offensive position in the pass catching game, much like Atlanta's offense does. This could help Jared Cook rove to be a mismatch, as defenses will focus in on stopping Amari Cooper, Michael Crabtree, and Marshawn Lynch. Even though my confidence isn't super high in Cook this season, he is definitely a name to watch out for.