Fantasy Baseball: DraftKings Picks April 19th
The SCFE team is back with our Draftkings Picks April 19th article. This Wednesday brings a full slate of MLB action, with a ton of tough picks to make. After analyzing the slate, I'm incredibly excited for an outstanding pitching slate. There are seven pitchers priced at $9,000 or higher, headlined by Clayton Kershaw and Madison Bumgarner. This is where I will invest in at least one pitcher, if not two. Another strong position based on matchups is in the outfield, where there are many big name players with great matchups. I will be filling in other positions with whatever funds I have left over. I hope you all enjoy, and win some money today!
Pitching
Dallas Keuchel, HOU vs LAA ($9,900)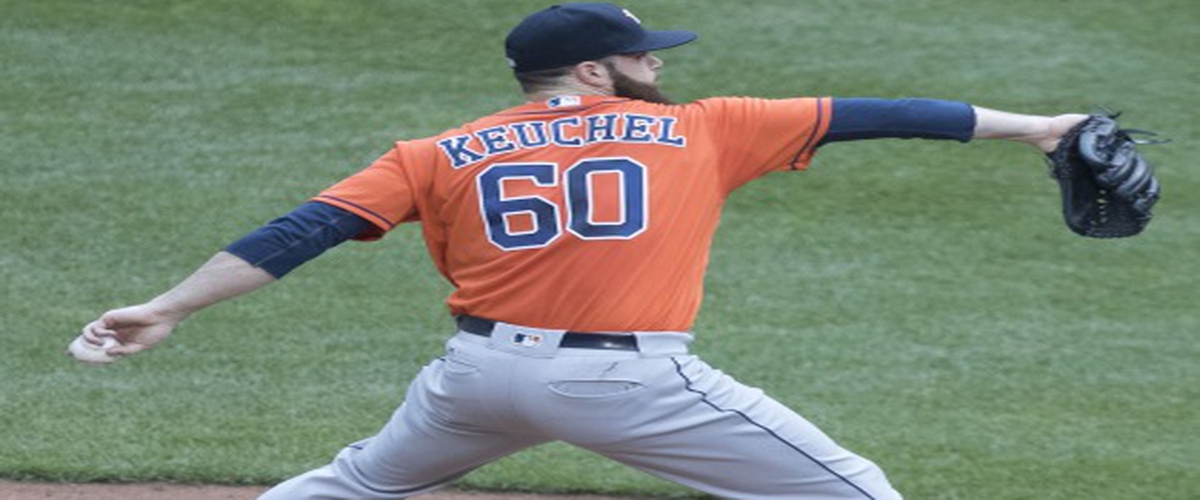 After a questionable off-season surrounded by shoulder soreness and a poor 2016 campaign, Keuchel has looked great. Keuchel has been outstanding this season, going 2-0 with 15 strikeouts, a 0.86 ERA and a 0.62 WHIP. On top of this, Keuchel has handled everyone on the Angels not named Mike Trout well throughout his career. Keuchel is a great start while he's hot at home against a poor-hitting team.
Madison Bumgarner, SF @ KC ($11,700)
In a rematch of the 2014 World Series, The Giants ace takes the mound against a struggling Royals team. If you watched that World Series, you'll remember just how dominant Bumgarner was against those hitters. The team is hitting just .107 against him, making the Giants' bat support the biggest concern of this start.
Other Pitchers I Like
Clayton Kershaw, LAD vs COL ($13,800)
Rick Porcello, BOS @ TOR ($10,900)
Chris Archer, TB vs DET ($9,700)
Zack Greinke, ARI @ SD ($8,700)
Jason Vargas, KC vs SF ($5,300)
Catchers
Francisco Cervelli, PIT @ STL ($3,200)
Once again, Cervelli is off to a hot start at the plate as he consistently gets on base. Even though Wacha is having a decent start to the season, Cervelli has hit .364 against him in his career. With catcher always being a hard position to find value, Cervelli is a good bet in this matchup.
Evan Gattis, HOU @ OAK ($4,000)
Gattis is definitely a boom or bust option here at catcher because of his power and poor batting average. Even though it's a small sample size, Gattis is three for four against J.C. Ramirez with two home-runs. With how this lineup has been hitting lately, Gattis could out-produce his price tonight.
Other Catchers I Like
Nick Hundley, SF @ KC ($3,100)
First Basemen
Carlos Santana, CLE @ MIN ($4,500)
When Cleveland has had big offensive days, Santana is the catalyst of the offense. As a five tool hitter leading off, Santana will get lots of opportunities to produce fantasy points. Even though he and the rest of the lineup don't have at-bats against Adalberto Mejia, I expect their lineup to perform well on the road to get back to above .500.
Joe Mauer, MIN vs CLE ($3,700)
Mauer is always a lower-end option at first base, but he's a very steady hitter. Against Bauer, Mauer has gone 10 for 28 with six RBIs. As this lineup has outperformed expectations, I expect them to do well against a mediocre pitcher in Trevor Bauer at home.
Other First Basemen I Like
Matt Carpenter, STL vs PIT ($4,500)
Freddie Freeman, ATL vs WSH ($4,600)
Brandon Belt, SF @ KC ($3,900)
Second Basemen
Robinson Cano, SEA vs MIA ($4,600)
Despite a slow start, Cano has started to get this whole Seattle lineup back on track. Even though it's a small sample size, Cano has hit .500 against Edinson Volquez in six at-bats. I like Cano to continue leading his team against a mediocre pitching staff in Miami.
Daniel Murphy, WSH @ ATL ($4,100)
Murphy has continued to be one of the hottest hitters in baseball, and has a good matchup against Julio Teheran. Even though Teheran is a good pitcher, Murphy has had his number, going eight for twenty with six RBIs. Murphy will be the staple on multiple lineups for me as he continues his great hitting streaks.
Other Second Basemen I Like
Jed Lowrie, OAK vs TEX ($3,000)
Ben Zobrist, CHC vs MIL ($4,500)
Third Basemen
Kris Bryant, CHC vs MIL ($5,200)
The Cubs lineup should be common DFS targets today as they face Tommy Milone for the second game this season. Milone has gotten off to a slow start, with a 7.36 ERA. Last time these two faced, Bryant went two for three with three RBIs and a double. Even though this is a small sample size, I like the whole Cubs lineup to have a big game today.
Justin Turner, LAD vs COL ($3,500)
Turner continues to be one of the cheaper DFS options at third base, which makes him a steal. In this matchup against Tyler Anderson, Turner is seven for twelve with four RBIs through his career. For this cheap price and great history, Turner will be a target in many of my lineups today.
Other Third Basemen I Like
Nolan Arenado, COL @ LAD ($4,200)
Jake Lamb, ARI @ SD ($3,900)
Shortstops
Addison Russell, CHC vs MIL ($4,000)
Similar to what I said with Kris Bryant, the Cubs lineup hit well against Milone earlier this season. Russell went two for two with a double in their previous meeting. Obviously this is a small sample size, but there's no other lineup in baseball that is better worth a gamble against a struggling pitcher.
Zack Cozart, CIN vs BAL ($3,500)
Cozart has been off to a hot start with Cincinnati, and gets a great matchup today at home. The aging and struggling Ubaldo Jimenez is on the mound, and he has a 10.39 ERA with a 2.08 WHIP on the season. Meanwhile, Cozart has been hitting .432 this season, so I like Cozart to outplay his price tag today.
Other Shortstops I Like
Francisco Lindor, CLE @ MIN ($4,600)
Corey Seager, LAD vs COL ($4,300)
Chris Owings, ARI @ SD ($3,400)
Outfielders
Andrew McCutchen, PIT @ STL ($4,800)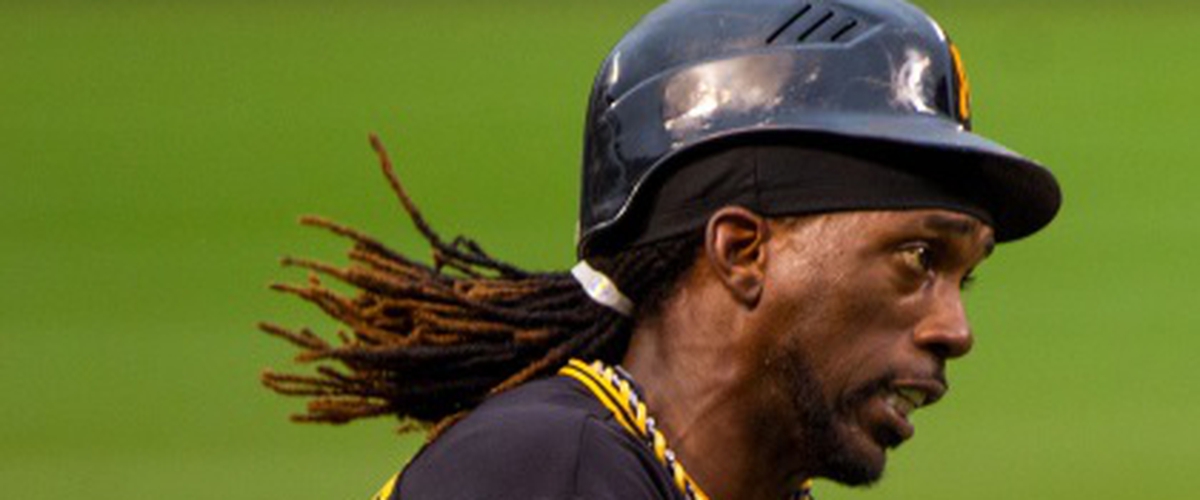 Despite a slow start, McCutchen is starting to pick up and is on a strong hitting streak. Cutch also has great history against Michael Wacha, hitting 12 for 25 against him in his career. With Marte now out for a long time, McCutchen and Polanco need to play at all-star levels to keep the Pirates relevant.
Khris Davis, OAK vs TEX ($4,200)
One of the hottest power hitters in the league, Davis has been on fire in the American League. Through the first two and a half weeks, Davis is hitting .320 with six home-runs and eight RBIs. Davis has hit well against Perez, hitting .462 off Perez in his career. Davis isn't as boom or bust as of late, and should be a great value pick for DFS today.
Other Outfielders I Like
Nelson Cruz, SEA vs MIA ($4,900)
Bryce Harper, WSH @ ATL ($4,900)
Gregory Polanco, PIT @ STL ($4,600)
Jose Bautista, TOR vs BOS ($4,200)
Nomar Mazara, TEX @ OAK ($3,800)
Corey Dickerson, TB vs DET ($3,300)
After reading this through, I'm sure you all agree that pitching and outfield are worth paying up for. This is definitely a slate worth trusting the stars to bring you a lot of money. I hope this article will help you sort through the number of options at each position. I wish you all the best of luck in DFS and go win that money!