Fantasy Baseball: DraftKings Picks for April 5th
Pitchers:
Jacob deGrom vs ATL, $10,600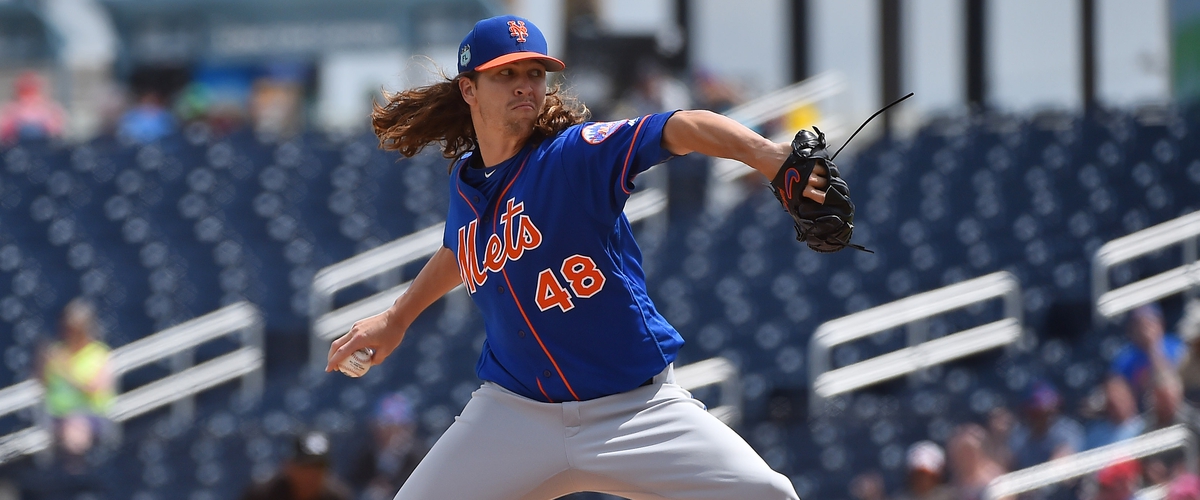 DeGrom is an easy pick to go with Wednesday against the Braves at home. The Braves starting lineup is hitting .240 against deGrom throughout his career, and the lineup didn't look great against Thor on opening day. Ender Inciarte and Nick Markakis are the only two Braves' players with more than ten at-bats against deGrom who are hitting over .300 against him. DeGrom has looked dynamic in spring, as Buster Olney has claimed deGrom will return to his 2015 form. Start deGrom with confidence on Wednesday against a subpar Braves' lineup.
James Paxton @ HOU, $6,900
I'm high on Paxton this season, and I like him this Wednesday against Houston. Paxton has fared decently against this lineup in the past, allowing a .280 average to them. I'm not confident in a lot of the pitchers in this slate, so I'd rather go with one of the cheaper options that has good upside and is coming off a solid spring. I'm looking for Paxton to give up just two or three runs, struck out eight, and let the Mariners offense step it up after struggling on Opening Day.
Other Pitchers I like this Wednesday: Chris Sale vs PIT, Rich Hill vs SD, $10,800, Jharel Cotton vs LAA, $7,800, J.A. Happ @ BAL, $7,000, Bartolo Colon @ NYM, $6,700.
Catchers:
Yasmani Grandal vs SD, $3,600: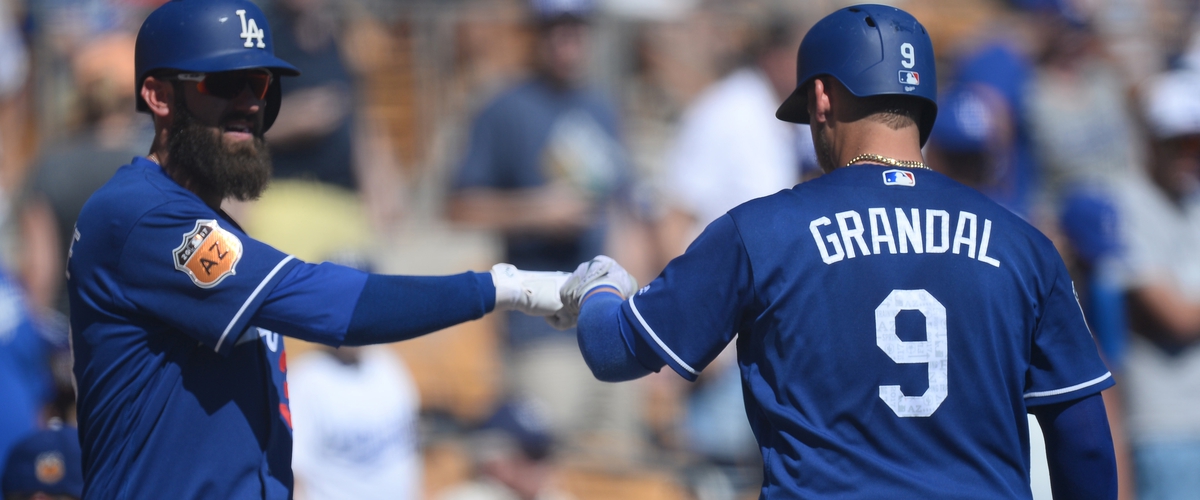 Grandal had a huge Opening Day, as he hit two home runs in a blowout win against the Padres. The Dodgers have had the Padres' number in recent years, who are in serious rebuild mode. Grandal hit over .300 against the Padres last season over 45 at-bats, which is impressive considering he's a career low .200s hitter. Go with Grandal for a middle of the pack option at catcher this Wednesday.
Steven Vogt vs LAA, $3,100:
The A's catcher is always an under-the-radar option at catcher, but he really is serviceable for fantasy purposes. Vogt homered last night in his first at-bat, and has one of the lowest strikeout numbers each season at his position. Richards is coming off Tommy-John surgery, and hasn't looked good this spring, so start Vogt with confidence as a cheap catcher option this Wednesday.
Other Catchers I Like This Wednesday: Buster Posey @ ARI $4,100, Russell Martin @ BAL $4,200, J.T. Realmuto @ WAS $3,500.
First Basemen: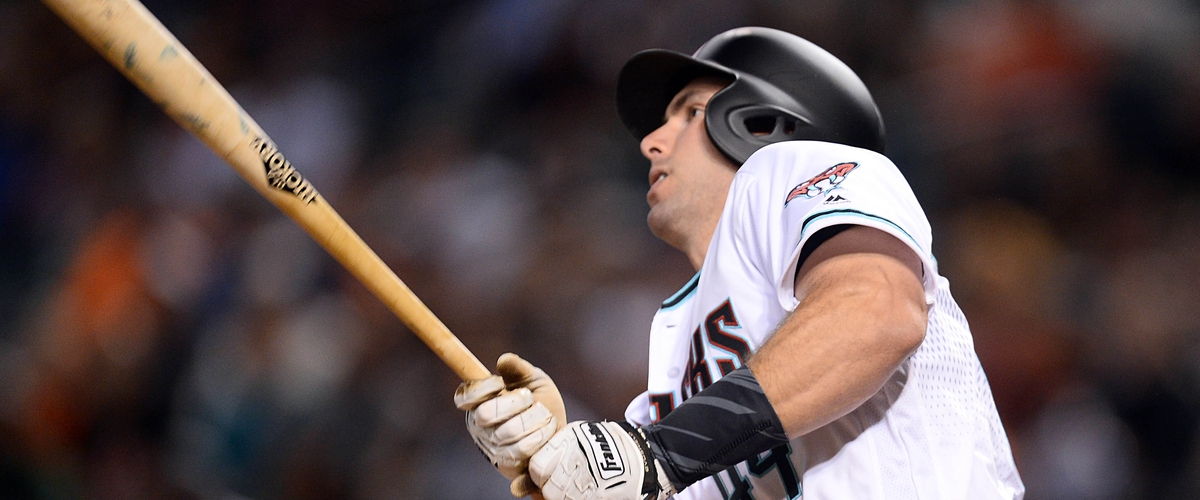 Paul Goldschmidt vs SF, $5,000: Goldy and this Arizona lineup looked great once Bumgarner came out of the game on Sunday. He is also 5 for 9 against Moore in his career, and other hitters in that lineup have also had success against Moore. Even though I like Moore to have a good season, an outing in the desert isn't the game I'm starting him. Start Goldy even for a high price.
Joey Votto vs PHI, $4,900: Another high priced batter I like here on Wednesday is Votto. This is definitely matchup based, as they are playing in the Great American Ball Park, a hitting-friendly park. Eickhoff has also struggled against lefties throughout his career, which puts Votto in position to have a strong day.
Other First Baseman I Like This Wednesday: Edwin Encarnacion @ TEX $4,800, Brandon Belt @ ARI $4,000, Adrian Gonzalez vs SD $3,800.
Second Basemen: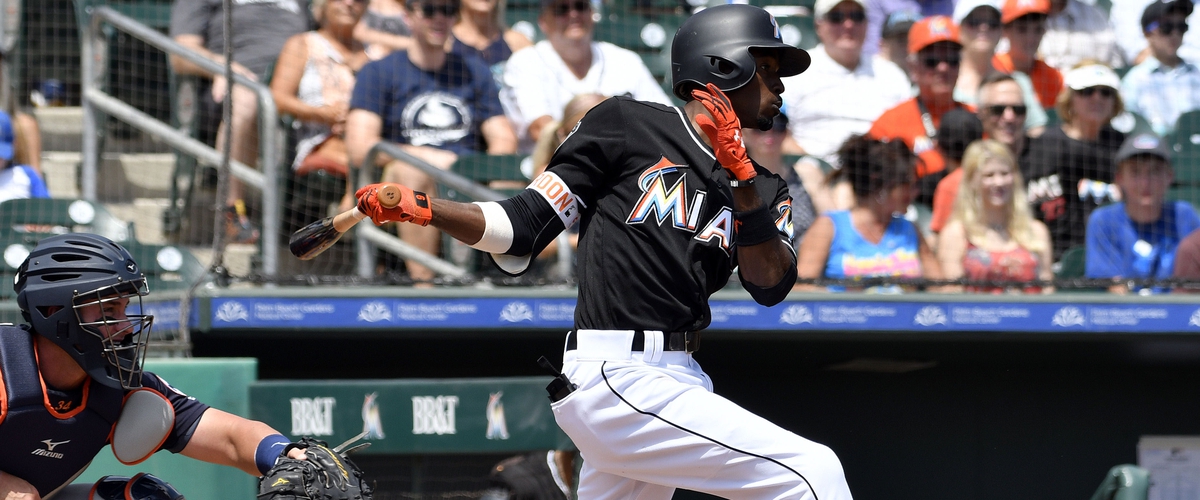 Dustin Pedroia vs PIT, $4,200: Taillon doesn't have experience going up against Boston's lineup at Fenway, and I think Boston will get the best of him. With Pedroia batting first atop one of the best lineups in league, $4,200 is a solid player to put in your DFS lineups.
Dee Gordon @ WAS, $4,200: Gordon is also a good pick here for DFS Wednesday. The Marlins' second baseman has had success on Roark, hitting .429 off him in his career. DraftKings also awards five points per stolen base, which puts speedsters like Gordon in a prime position for points. Start Gordon with confidence this Wednesday.
Other Second Baseman I Like This Wednesday: Jose Altuve vs SEA $4,800, Robinson Cano @ HOU $4,400, Jose Peraza vs PHI $3,700, Logan Forsythe vs SD $3,700, Cesar Hernandez @ CIN $3,600.
Third Baseman: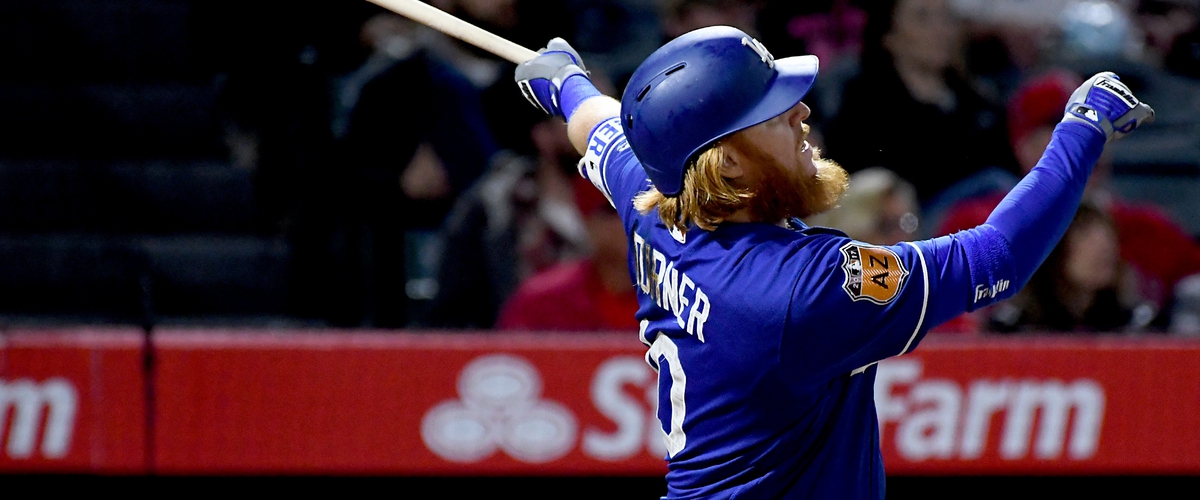 Nolan Arenado @ MIL, $5,000:
Hard to pass up on an elite player like Arenado at third. Arenado hasn't gotten a huge sample size against Peralta, but he's hitting .375 against him in his career. These teams both don't have great pitching, so expect it to be a pretty high scoring affair.
Justin Turner vs SD, $4,200:
Even though Turner doesn't have a lot of at-bats against Cahill, it's hard to find any reason to go against this Dodgers lineup against San Diego. Turner and the whole lineup had a huge Opening Day against San Diego. Look for more of the same throughout the series.
Other Third Baseman I Like This Wednesday: Manny Machado vs TOR $5,100, Xander Bogaerts vs PIT $4,500, Jake Lamb vs SF $4,000, Jose Reyes vs ATL $3,900.
Shortstops: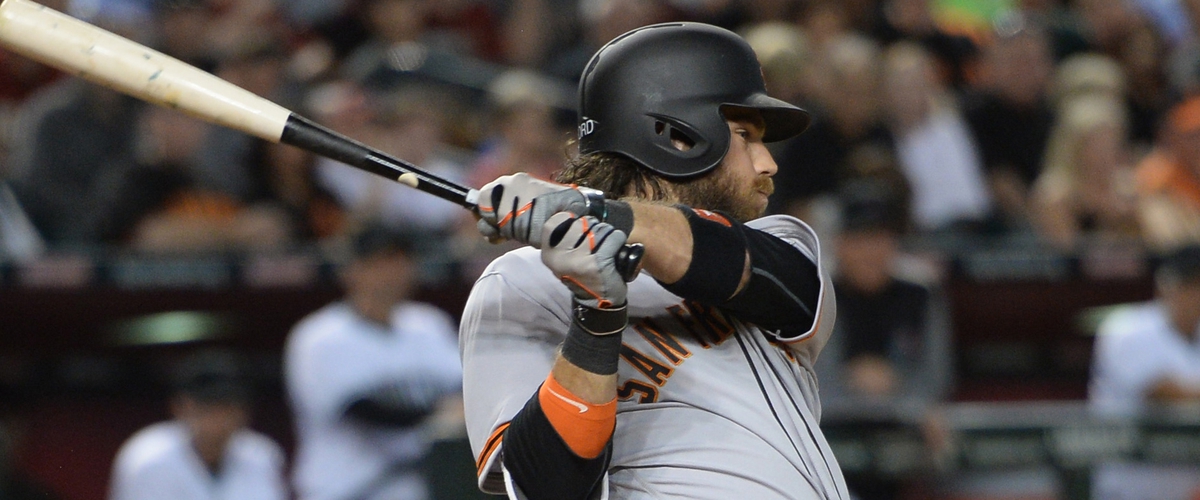 Corey Seager vs SD, $4,500:
Seager is up for the same reason as Turner. The potential MVP candidate will lead a hot lineup against a poor pitching staff. Even though Seager doesn't have a lot of at-bats against Cahill, he's worth his value on Wednesday.
Brandon Crawford @ ARI, $3,700:
In a likely high-scoring affair, Crawford is a great shortstop option this wednesday. In limited at-bats against Walker, Crawford is hitting .667 against the new Diamondback. Crawford is looking to take another step forward on offense this season, as he is hitting in the fifth spot, destined for RBIs. Start Crawford a good cheap option at short this Wednesday.
Other Shortstops I Like This Wednesday: Trevor Story @ MIL $4,700, Carlos Correa vs SEA $4,700, Jonathan Villar vs COL $4,600, Asdrubal Cabrera vs ATL $3,700, Chris Owings vs SF $3,500.
Outfielders: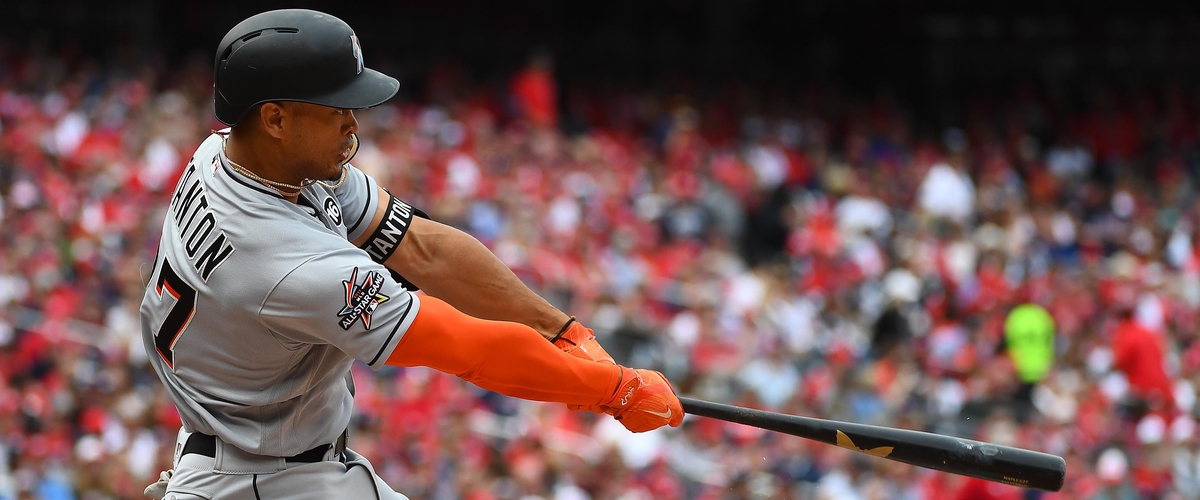 Giancarlo Stanton @ WAS, $4,600:
Stanton is an intriguing pick because of his history against Roark. Over 25 at-bats, Stanton has six hits off him, with three of those being home runs. This makes Stanton a sort of boom or bust pick for DFS, but a little risk is all part of the fun in DFS. Consider Stanton as he is quite the boom or bust option this Wednesday.
Mike Trout @ OAK, $5,200:
Trout always has success at Oakland Coliseum, and Wednesday night shouldn't be any different. Even though Trout doesn't have any at-bats against Cotton, he should be in position for a big stat line. Start Trout with confidence in Oakland.
Steven Souza Jr. vs NYY $3,500:
For a cheap option in the outfield, look no further than Souza. The Ray's outfielder has had success against Pineda, hitting 9 for 19 against the Yankee. Pineda will get a bunch of strikeouts, but also give up some runs, which opens the door for Souza. Start him for a cheaper option on Wednesday.
Other Outfielders I Like This Wednesday: Mookie Betts vs PIT $5,200, Shin-soo Choo vs CLE $4,200, A.J. Pollock vs SF $4,100, Yoenis Cespedes vs ATL, $4,300, George Springer vs SEA $4,400, Chris Owings vs SF $3,500, Ender Inciarte @ NYM $3,400.
I hope you all can tell how I'm picking batters, and can do your own research on matchup history. There are a lot of good options available today, so go with the players you feel comfortable with. I tried to give my best reasoning for why I'm starting certain players based on their matchups, so hopefully this all makes sense. Best of luck to all you DFS players out there, go win some money!