Fantasy Football: The Battle of the Divisions and AFC North Analysis
To try something different in fantasy football, I've decided to create a divisional fantasy league called Battle of the Divisions. The league will consist of eight teams, who can only draft and add players from their respective NFL divisions. Since there is no need for trades and to balance the teams out, the league will be in best ball format. For those who don't know, Best Ball is a scoring style where it doesn't matter who you start or sit. Your score will be comprised of the best performers on your roster at each position. If you have two Quarterbacks on your team in Derek Carr and Philip Rivers, whoever scores the most points that week will be the one whose total is included.
Now before the season starts, I will analyze each division and the talent they have at each fantasy position. I will include my takes on all fantasy relevant players and my recommendations with them. At the end of the summary for each division, I will include the optimal starting lineup and a few bench players for that division. I've seen the division targeted analysis and starting lineups done before, but I haven't seen a league created on this premise and written about. I'm still figuring out what content will be put out during the regular season, but for now, this will be a lot of preseason content. So buckle up, and enjoy the ride of The Battle of the Divisions
AFC North
Quarterbacks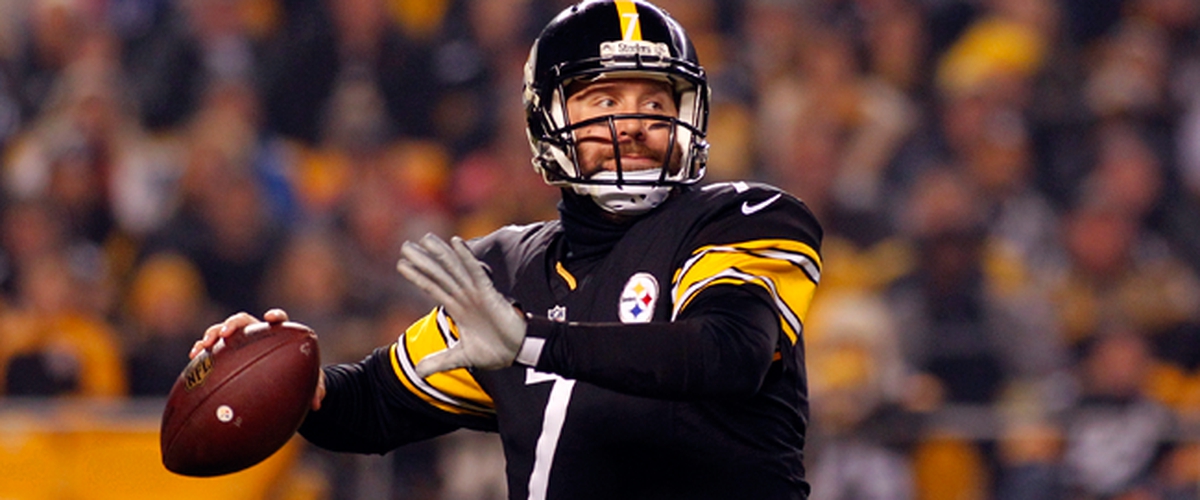 Even though two of these Quarterbacks have Super Bowl rings, Quarterback is the fantasy weakness in the AFC North. Ben Roethlisberger is really the only one consistently drafted in ten team leagues, but his home-road splits are horrible. Andy Dalton is definitely draftable in deeper or 2QB leagues, but really isn't anything special. For best ball however, having both of these Quarterbacks on the roster will help tremendously.
If you're planning to target either of these Quarterbacks in your own league, it is a little tricky. Because Roethlisberger's home-road splits are so bad, he needs to be paired with another option. Dalton is a really good backup Quarterback to target in standard leagues, but isn't the the high ceiling starter to target. Joe Flacco and whoever Cleveland decides to start, really aren't fantasy relevant. This just isn't the division to target for fantasy Quarterbacks.
Running Backs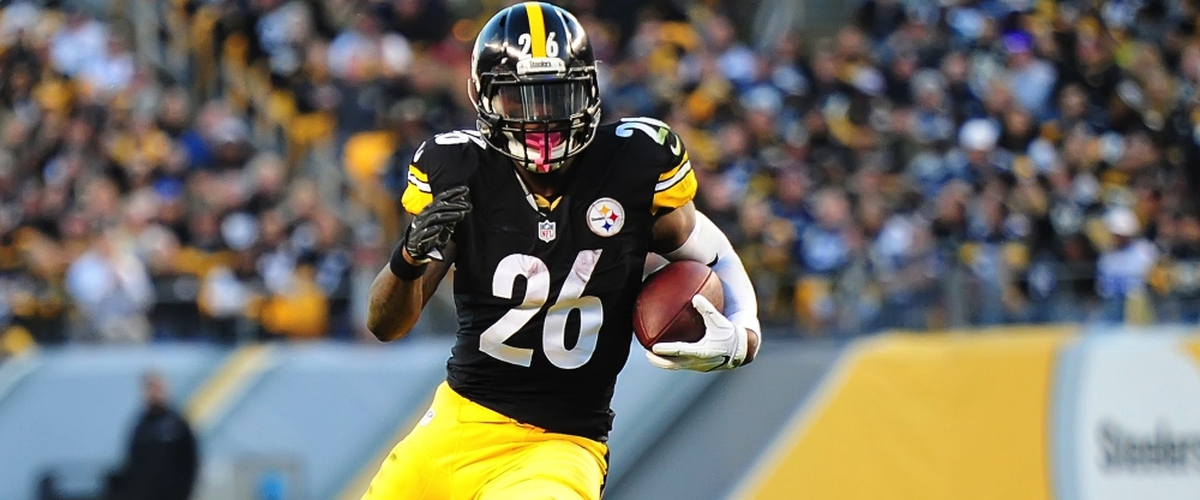 The running backs here in the AFC North are headlined by one of the best players in all of fantasy, Le'Veon Bell. He is a top two overall pick in fantasy this season, even with him holding out for a big contract. Isaiah Crowell also has a pretty good situation in Cleveland, with a really good offensive line. Even if Cleveland will be down big in some games this season, they look more competitive than last season. We also know that all head coach Hue Jackson wants to do is run the ball, and Crowell will be his main weapon.
From here, we have two other running back committees in Baltimore and Cincinnati. With the Ravens, Danny Woodhead makes for a strong RB2 in PPR scoring formats. That offense has 300 targets missing from last season, and Woodhead should be in for a lot of that work. Terrance West is also a great value in the ninth or tenth rounds of drafts right now. He'll handle a vast majority of the rushing opportunities with Kenneth Dixon out, and the goal line duties as well.
The tough situation to decipher here is in Cincinnati, where there are three running backs competing for touches. Giovani Bernard is the only one with a set role as the passing down specialist, which only holds PPR value. The roles of Jeremy Hill and Joe Mixon are unclear, when they really shouldn't be. Mixon is clearly the better talent, Cincinnati drafted him in the second round so they put a lot of investment into him, and Hill has been a little unimpressive since his breakout season. However, Hill has had a good camp, and Marvin Lewis has been sticking with him. The best prediction the fantasy community has come up with is that Jeremy Hill will be the goal line back, and Mixon will handle work in between the 20s. With Joe Mixon going in the sixth round, Jeremy Hill in the fourteenth round is the better value here. This is a tricky committee to decipher, and likely will be most of the season.
Wide Receivers
This is a dominant position in the AFC North because of big names like Antonio Brown and A.J. Green. Both are first round picks in standard redraft leagues, and are elite fantasy options. Pittsburgh also has another high end receiving option in Martavis Bryant. Bryant hasn't played much in the last two seasons due to suspensions, but has a ton of upside in this offense. He serves as both an elite deep threat and a good red zone threat as well, giving him lots of flex ability.
Baltimore has a couple of solid receiving options in Jeremy Maclin and Mike Wallace as well. Both receivers should see a lot of targets in this pass-heavy offense, and are mid to late round fantasy picks. Cincinnati also drafted John Ross with the fifth overall pick, but his fantasy projection isn't very intriguing. I personally have been avoiding Ross, but he has some upside in standard scoring formats. Cleveland has a tough receiver battle for fantasy purposes between Kenny Britt and Corey Coleman. However, Britt is used to playing with crappy Quarterbacks, Coleman is coming off a serious injury, and his reports from camp haven't been impressive. If I'm targeting either of these receivers, Britt is my guy.
Tight Ends
The only relevant fantasy tight end in standard leagues here is Tyler Eifert of the Bengals. Even though he is a very real injury risk, we've seen his upside in 2015. Even though I have him on my do not draft list, he is really the only option here to take. If you're looking for a sleeper option, Jesse James of Pittsburgh is an intriguing player. He should have minimal coverage with all of the other offensive weapons on the field.
Defense/Special Teams & Kicker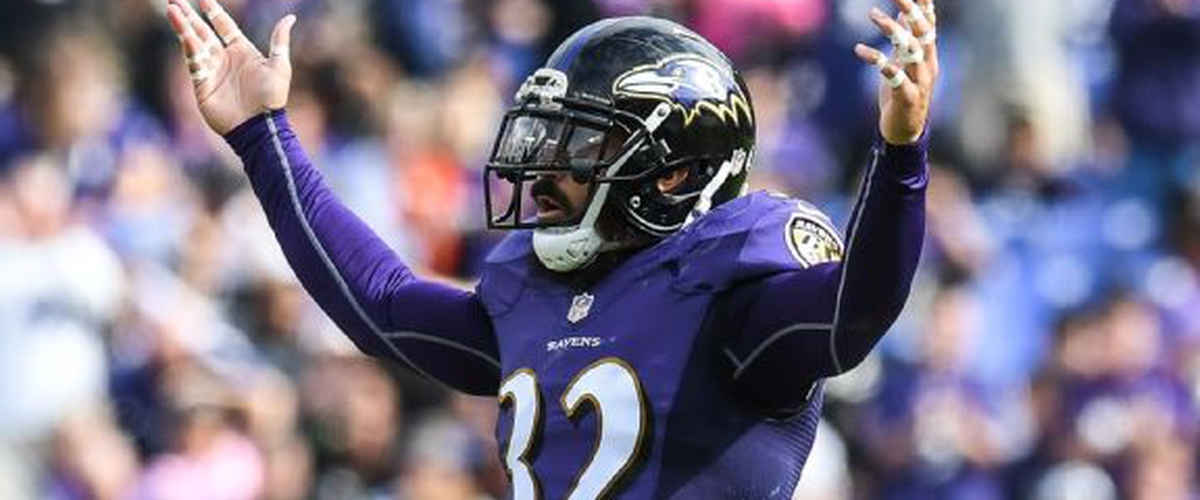 Really any defense other than Cleveland's is fantasy relevant in this division. Because of all the playmakers in Baltimore, the Ravens' is the defense you want in the AFC North. Even though kickers really don't matter on draft day, Justin Tucker is the best kicker in the game right now.
My AFC North Fantasy Team
QB: Ben Roethlisberger, QB, Pittsburgh Steelers
RB1: Le'Veon Bell, RB, Pittsburgh Steelers
RB2: Isaiah Crowell, RB, Cleveland Browns
WR1: Antonio Brown, WR, Pittsburgh Steelers
WR2: A.J. Green, WR, Cincinnati Bengals
TE: Tyler Eifert, TE, Cincinnati Bengals
Flex: Martavis Bryant, WR, Pittsburgh Steelers
DST: Baltimore Ravens
K: Justin Tucker, K, Baltimore Ravens
Bench: Andy Dalton, QB, Cincinnati Bengals
Bench: Danny Woodhead, RB, Baltimore Ravens
Bench: Joe Mixon, RB, Cincinnati Bengals
Bench: Jeremy Maclin, WR, Baltimore Ravens
Bench: Mike Wallace, WR, Baltimore Ravens
Bench: Jesse James, TE, Pittsburgh Steelers