Leafs Upset Capitals in OT, Take 2-1 Series Lead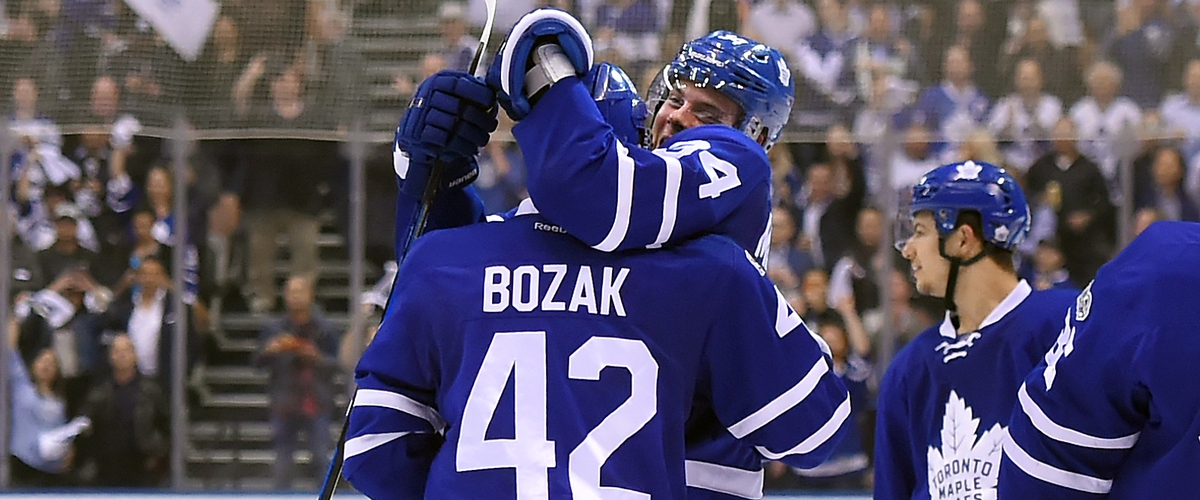 TORONTO, ON - In come from behind fashion, the Toronto Maple Leafs (2-1) overcame an early two goal deficit to grab a 2-1 series lead against the President's Trophy Champions, the Washington Capitals (1-2).
For a third straight game, the young Leafs team proved they can handle the pressure of the NHL playoffs against the number one team in the regular season.
In a game that looked to be out of control early for the Leafs after allowing goals on the Capitals first two shots, they overcame all odds once again to stun Washington by a score of 4-3 in OT.
Game 3 in the series seen another game tied after 60 minutes of play and just like games 1 and 2, the teams would need OT to decide this one as well.
Nick Backstrom and Alexander Ovechkin put the Caps up two goals on just their first two shots of the game to bring an early silence to the Air Canada Centre.
Later on in the first Leafs star rookie, Auston Matthews would bring Toronto within one as he scored his first career playoff goal at the 14:08 mark.
Evgeny Kuznetsov early in the second would net his first of the playoffs to regain the two goal lead for Washington.
Two Leafs goals coming late into the second frame, from Nazem Kadri at 15:13 and scoring his first career playoff goal, William Nylander with just 40 seconds remaining in the period.
There was no scoring in period 3.
Lars Eller, who had taken a penalty late in the third had set the Leafs up to begin OT on the power play. Momentum had swung in their favor early in OT and it showed as Tyler Bozak scored his first of the playoffs to win the game just 1:37 into OT on the power play.
The Leafs, who entered the season in the midst of a rebuild and weren't expected by many to even make the playoffs have made this a competitive series.
For Washington, as a Stanley Cup caliber team coming into the series, are seeing their playoff woes continue into another season and look to turn them around staring in game 4 on Wednesday.
Fans so far have gotten their moneys worth as all three games of the series have went to OT.
Fredrick Anderson (2-1) stopped 23 of 26 shots for the win, while Braden Holtby (1-2) stopped 24 of 28 in the loss.
With the win the Leafs lead the series 2-1. Game 4 will go on Wednesday night in Toronto.