Breakout Year for Corey Coleman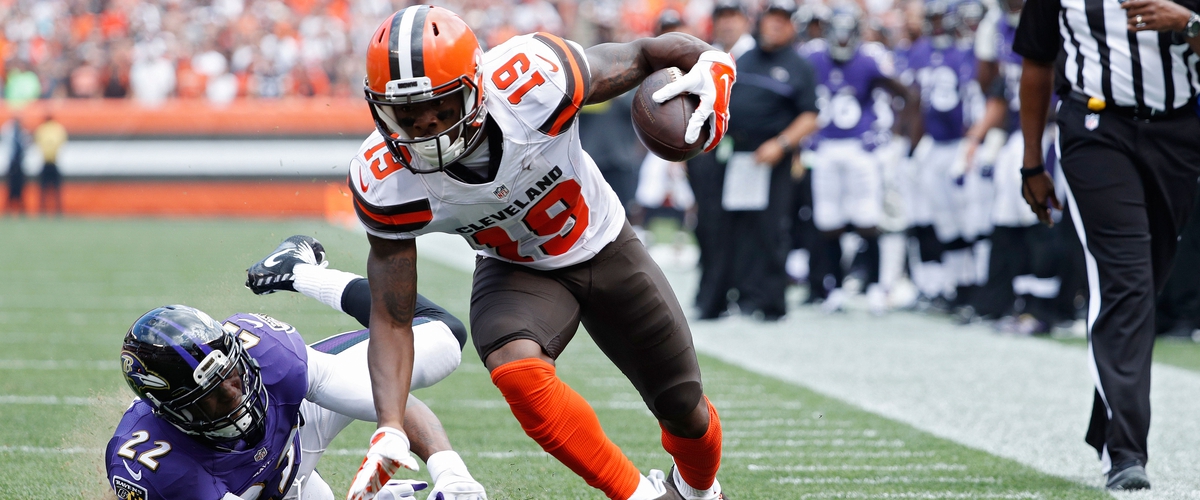 As a rookie, Browns wide receiver Corey Coleman got off to a hot start, grabbing 7 receptions for 173 yards and 2 touchdowns in his first two games. The 1st round pick seemed to be well worth the highly-questioned gamble, but then injury struck. At practice on the Wednesday following their week 2 loss to the Ravens, a teammate came down on Coleman's hand, breaking it. Although he returned week 9, his production was limited for the rest of his rookie campaign, largely due to subpar quarterback play.
The Browns have the #1 pick in this year's NFL Draft and are expected to take DL Myles Garrett out of Texas A&M. However, they have the 12th pick as well, which Cleveland got from Philadelphia when they traded them the 2nd overall pick in last year's draft, used to draft QB Carson Wentz. With that pick, there's lots of speculation that they will target a QB. They've expressed interest in UNC's Mitch Trubisky, but he's the least likely of all quarterbacks to still be available at that time. Clemson's Deshaun Watson is another option and probably the most likely. Watson is a bit of a project at this point, but proved he's a winner in the 2016-17 National Championship Game when he led Clemson to a miraculous 35-31 victory over Alabama. And a winner is what the Cleveland Browns need most.
If Coleman, the 15th overall pick in the 2016 NFL Draft, gets a QB capable of getting him the ball in bunches, he can possibly be a top-20 WR this season if he stays healthy.
Standing at 5'11", Coleman's blazing speed has already been showcased (He ran a fantastic 4.37 second 40-yard dash at the combine), and he will use that to burn defenders and get into the open field this year. Coleman is set to be the Browns #1 WR this season, following converted-QB Terrelle Pryor's departure to Washington. The Baylor product has already flashed his potential, and I would be more than willing to take a chance on him in the mid/late rounds of fantasy drafts this year.