Proceed With Caution: The Case for Ten Big-Name Busts...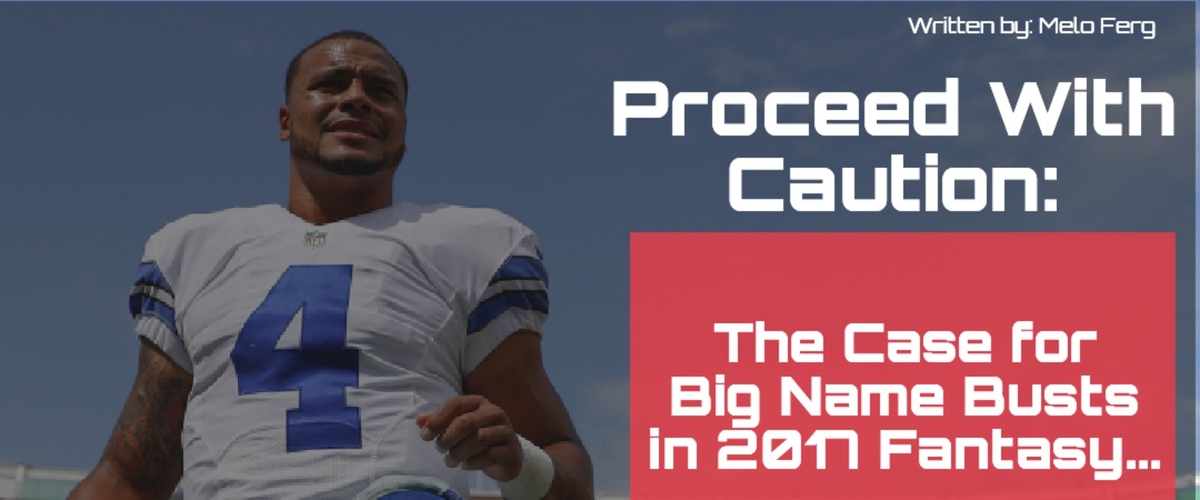 As evidenced a season ago with big-time playmakers such as Cam Newton, DeAndre Hopkins, and Todd Gurley, a disappointing season is never out of the realm of possibility. Whether it comes in the form of injuries, lack of personnel, or just flat-out lack of opportunity, one can always count on a handful of the NFL's most celebrated stars to find themselves on some "Fantasy Football busts" lists at some point throughout the season. The topic at hand is fairly simple. Personally, I'm never one to particularly call a player a "bust", but I've compiled a list of players - some obvious, and some a bit less transparent - that Fantasy owners around the world should proceed with caution with. After all, the case behind it is certainly worth considering.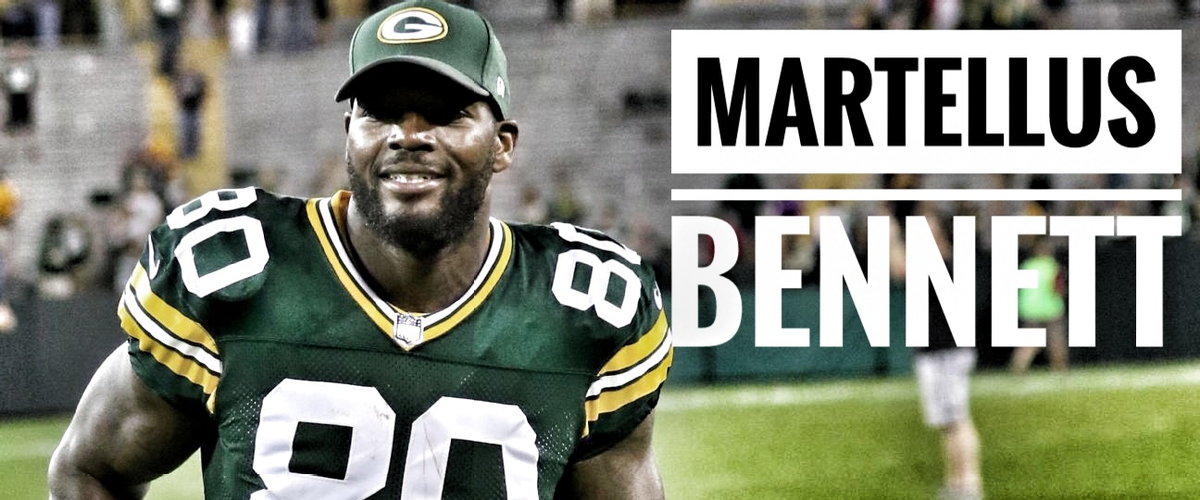 Martellus Bennett, Green Bay Packers TE
2016-17 Season Stats: 55 catches (73 targets), 701 yards, 7 TD
It goes without saying that Martellus Bennett has consistently been one of the most productive, talented tight ends in the NFL. At one point or another, it's worth wondering what a guy of this esteemed caliber is doing on his third team in three years? Aside from off-field antics, Bennett could be poised for a disappointing season, for a number of seasons. The most glaring evidence of that has to do with the Green Bay Packers play-style. Now granted, Bennett won't have a drop off at the QB position, going from Tom Brady to Aaron Rodgers, but the dynamic will be totally different.
Rodgers and the Packers threw a grand total of 620 passes a season ago, with tight ends talking a fairly small share in the total (16%, of 610 targets). Think back in history. When's the last time the Packers have had a tight end play a pivotal role in an Aaron Rodgers' led offense? Maybe, 2011 with Jermichael Finley, or Richard Rodgers in 2015? The consistency hasn't been there. Much of Bennett's production a season ago came in the absence of Rob Gronkowski, on a Patriots team where (21% of 550 passes) went to the TE position. Factor in that, along with the fact that Rodgers is more reliant on his trusted wide receiving corp, namely Jordy Nelson, Randall Cobb (due to a bounce back season), and Davante Adams.
If he's on the board late, pick him up. But by all means, don't assume he's due for an encore in Green Bay.
Bennett, once a Pro Bowler in 2014, had a relatively overrated season last year. Following the first five games of the season, in which Bennett reeled in 21 catches, 314 yards, and 4 touchdowns, the season quickly declined, with Bennett pulling in just 387 yards over his next 11 games that season with 3 TDs. Sure, Marty went from Bugatti to Lamborghini in going from Brady to Rodgers, but it's important to read the signs. He figures to be a lower end TE1, and better served to be the TE2 on a Fantasy contender. Proceed with caution.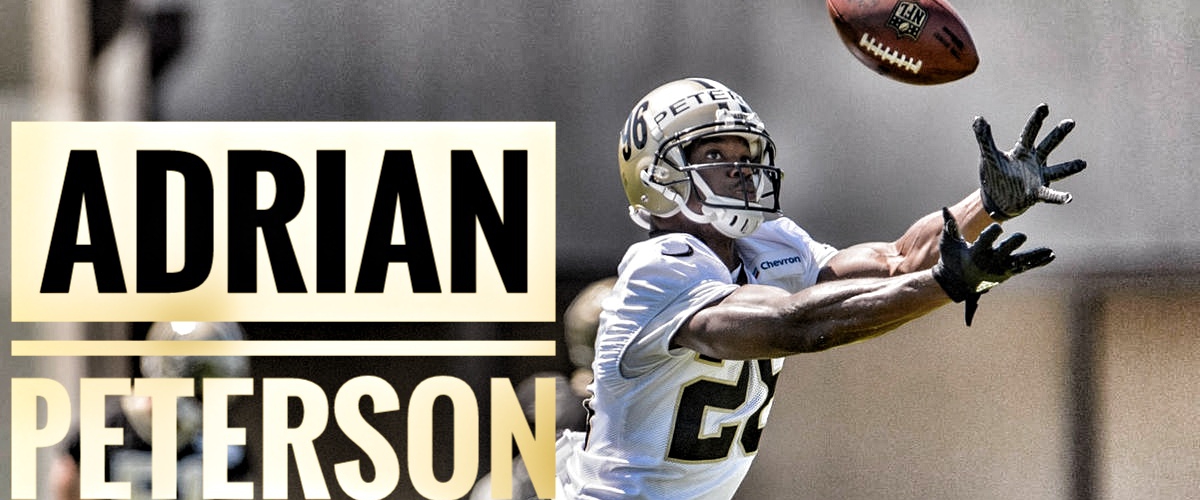 Adrian Peterson, New Orleans Saints RB
2016-17 Season Stats: 37 carries, 72 yards, 0 TD, 1.9 YPC
If Peterson's 2016-17 monstrosity of a season don't do enough to deter owners from drafting him, there's certainly enough ammunition elsewhere worth considering. Peterson's track record provides the most faith for potential fantasy owners, and rightfully so. From rushing for 2,097 yards on the season after a torn ACL to taking an entire season off, and bouncing back with 1,485 in that year, Peterson has made a career out of coming out on top in dangerously precarious situations. That being said, there's one obstacle Peterson will face, and likely won't be able to defeat.
An undefeated entity that sports fans know as "Father Time".
Past performances by Peterson have led many owners to believe he's due for another standout season, sharing a backfield with future Hall of Fame QB Drew Brees, but there's some negatives to consider here as well. New Orleans offensive line was never going to be mistaken for one of the best, and an average group got marginally worse with the loss of elite tackle Terron Armstead. When pairing the fact that Peterson is on the wrong side of 30 (the "running back wall", if you will), a lack of a Cowboys-like O-line, and the reality that the Saints are a high-power, aerial attack based offense, it doesn't seem all that smart to take Peterson unless it's in a late round. Anomalies such as 2004 Curtis Martin (age 31, 1,697 yards) or 1986 Walter Payton (age 32, 1,333 yards) don't come around very often. Peterson likely won't be gobbling up 1,500 yard seasons during the back end of his career. Proceed with caution, and temper your expectations on this one.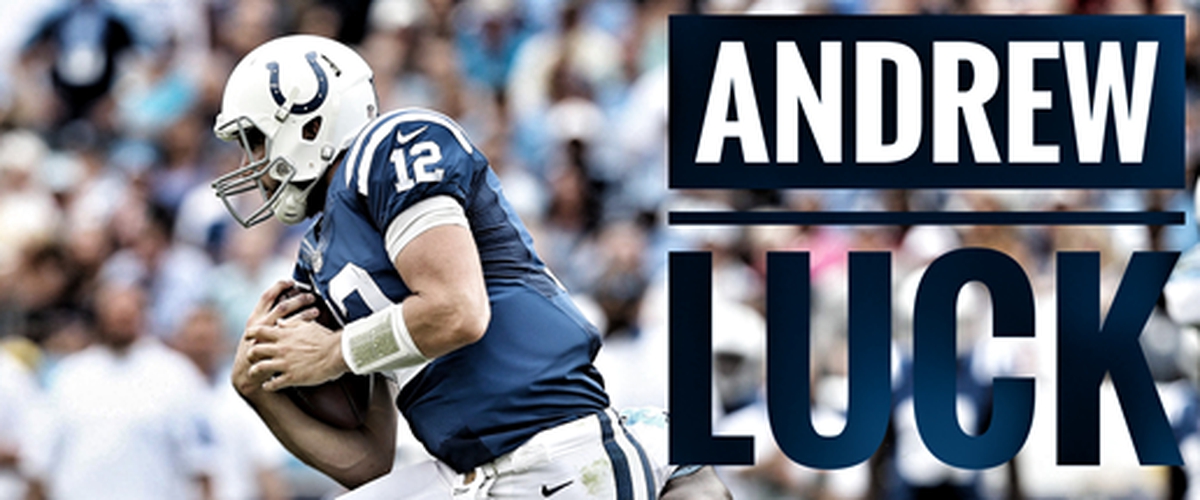 Andrew Luck, Indianapolis Colts QB
2016-17 Season Stats: 346-of-545, 4,240 yards, 31 TD, 13 INT, 96.4 QBR
Once upon a time, Andrew Luck boasted a solid claim as perhaps the game's best QB. At the very least, he was right on the doorstep alongside the likes of Rodgers, Brady, and Brees. Circumstances outside of Luck's control have put those claims in jeopardy, and it seems as though the 2017 season could be an interesting one for the Colts. Indianapolis did little to provide Luck with life insurance, featuring relatively the same mediocre offensive line from a season ago, hoping for some progression from the rookies. For a QB that's spent a good chunk of the last two years either on the sidelines, or battling injuries, that doesn't bode well.
Luck's shoulder injury will certainly be one to look out for, as the season transpires. He put together a very solid 2016 season, though history shows that injuries that creep into the regular season haven't boded well for QB positions. Luck's a tough enough QB to not let it mentally trap him, but with the injury to 2016 first-round pick Ryan Kelly to go along with an already spotty personnel, Luck, already a potential scratch for Week 1, is certainly a guy that you'd want to proceed with caution on.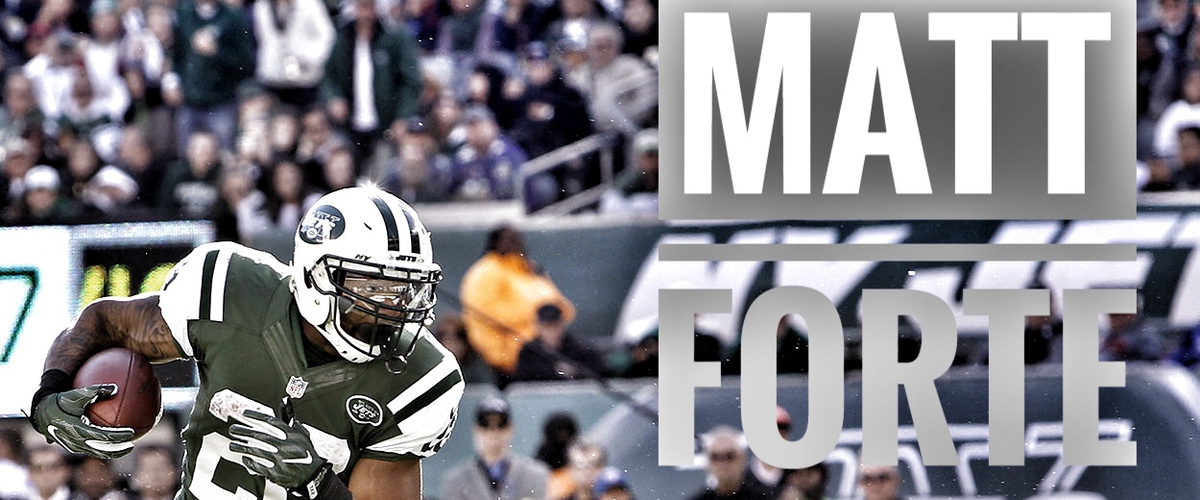 Matt Forte, New York Jets RB
2016-17 Season Stats: 218 carries, 813 yards, 7 TD; 30 catches, 263 yards, 1 TD
That "wrong side of 30" epidemic we covered with Peterson? Two-time Pro Bowler Matt Forte suffers from that issue at a substantially increased rate. Consider the fact that Forte, already fighting off the injury bug, hasn't played a full season since 2014, and posted his lowest yards per game mark sine 2009. Fantasy owners will see a big name such as Forte, on a team where opportunity appears high, and take him. By all means, go for it, but there's better value unless it's in a late round.
Of course, as a Bears fan, it'd be tough to see this prospect come into fruition, but the writing is admittedly already on the wall. The Jets are gearing towards a younger, established back, in Bilal Powell, who's shared touches in a committee backfield since the start of the decade. Say Forte gets off to a slow start, or can't elude the injury report - we could see Powell snatch up most of the production, an ominous foreshadowing of what he say for stretches in 2016.
In fantasy, we've heard of the touchdown vulture. Powell might be the depth chart vulture.
Logically, New York's offense won't have enough to put Forte in positions to rack up much needed touchdowns, either. This isn't 2013. The backfield of Josh McCown and Matt Forte won't likely contribute the same success that they did in the Windy City some years back. Forte's versatility is undeniable. There's just too many What-Ifs to consider, should you go for him as an RB1.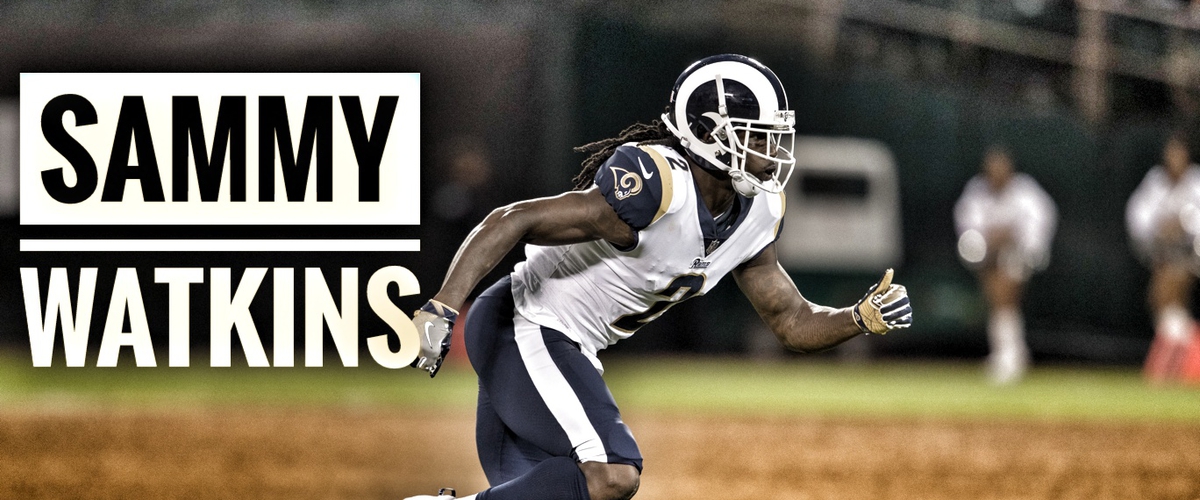 Sammy Watkins, Los Angeles Rams WR
2016-17 Season Stats: 28 catches (52 targets), 430 yards, 2 TD
The career trajectory of Sammy Watkins has been solid, for sure. Over the course of his first three seasons, he's produced at a stellar, but not outstanding effort. All things considered, with a downgrade from Pro Bowl QB Tyrod Taylor to second-year prospect Jared Goff, chances are, the opportunities presented won't be as great, and in playing for a team that ranked dead last in PPG last season, it brings up reason for concern. Sure, the Rams have a renewed personnel, namely Sean McKay, and that should help get Gurley and Co. back on track, though the red flags are obviously up.
Up to this point, Watkins also hasn't proven that he can fully stay healthy, already missing 11 of 37 games, and paleing in comparison to Odell Beckham Jr., Mike Evans, and Jarvis Landry, a few standouts in his 2011 NFL Draft Class. St. Louis realizes the talent they have in Gurley, and getting their star RB in check will be the primary focus, not an injury riddled WR who has just joined the team. Watkins will likely have a solid season, but there's just better options out there. It wouldn't be out of the realm of possibility to see Watkins produce a solid season, but if you're expecting him to be a consistently solid WR1 on an inconsistent offense, you might have another thing coming.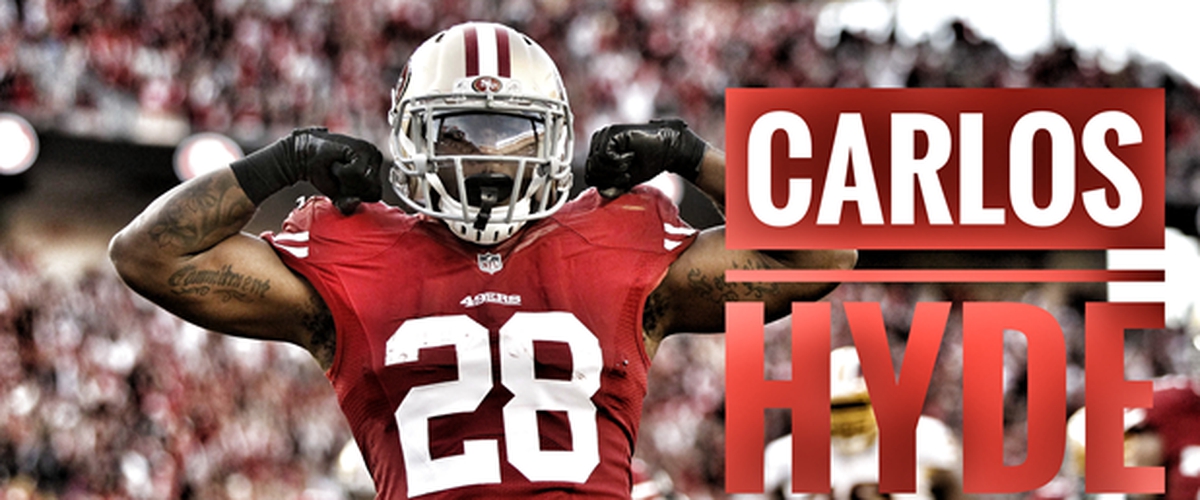 Carlos Hyde, San Francisco 49ers RB
2016-17 Season Stats: 217 carries, 988 yards, 6 TD; 27 catches, 163 yards, 3 TD
Talent, opportunity, and circumstance are three of the key facets that I consider when it comes to drafting players. Hyde certainly isn't lacking in the talent department, as evidenced by the aforementioned stats. Still, if potential fantasy owners are expecting for Hyde to follow up with a 2017 encore, it'll be much tougher under the circumstance. For starters, new 49ers Head Coach Kyle Shanahan figures to transport some of his zone blocking, offensive stretch type plays, geared away from Carlos Hyde, who's spent much of his time in inside zone quick-hitter type runs.
While we're at it, let's address the elephant in the room. Shanahan also traded up to attain Utah RB Joe Williams, which should lead to the inevitable RB carousel.
The adjustment to his rushing style considered, Hyde will be behind the eight-ball, so to say, when it comes to that. Factor that with a 49ers offensive line that isn't all that impressive, to mince words, and there's far too much uncertainly. As long as a player like Joe Staley is on the personnel, there's some reliability, but as for every other hole in the line, there's too much What-If. Hyde's certainly a talented player, but he has far too much going against him to assume he's due for a 2016 encore. Proceed with caution.
Kirk Cousins, Washington Redskins QB
2016-17 Season Stats: 406-of-606, 4,917 yards, 25 TD, 12 INT, 97.2 QBR
Outside of 'Smokin Jay Cutler, Cousins is next up on the "favorite QB list". Last season, Cousins exploded for nearly 5,000 yards, and dropped in 300+ yards per game, en route to the first Pro Bowl of his career. Expecting a season of that caliber in 2018 would be a tad bit unrealistic though. For starters, Cousins is moving into the upcoming season without each of his top two targets, Pierre Garcon and DeSean Jackson, which instantly throws immense amounts of pressure onto talented, but not-as-established wideouts, namely Jamison Crowder, Terrelle Pryor, and Josh Doctson.
It works in Cousins' favor, of course, to have one of the game's absolute best TEs in Jordan Reed, though certain variables such as Reed's health, a lack of a consistent running game, and a spotty defense are all worrisome in the nation's capital. The positives are that Cousins will get to throw the ball plenty this season, and he's also a solid rusher. But for a QB who put up legitimate QB1 numbers a season ago, he's got a lot working against him this season.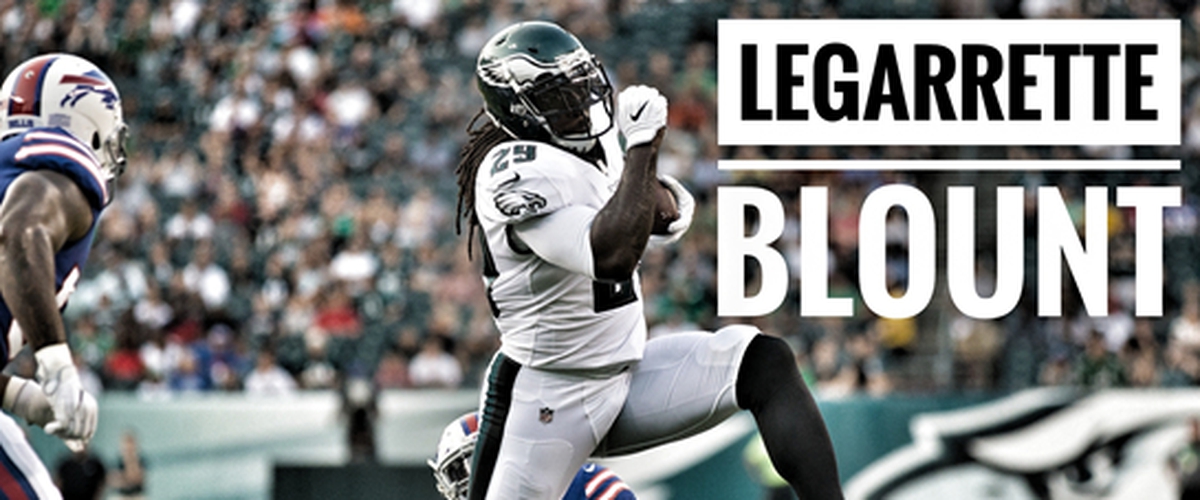 LeGarrette Blount, Philadelphia Eagles RB
2016-17 Season Stats: 299 carries, 1,161 yards, 18 TD; 7 catches, 38 yards, 0 TD.
As the old saying goes, "this isn't your father's LeGarrette Blount". More importantly though, this isn't New England Patriots LeGarrette Blount. Of all of our boom or bust players on the list, Blount is right near the top. He'll either be a formidable piece in the Eagles' postseason puzzle, forming a star-powered trio alongside Carson Wentz and Alshon Jeffery, or he'll struggle to replicate the assumed success he's enjoyed out in Foxborough. Thus far, he hasn't given many positive signs.
Blount absolutely made his money in New England a season ago, when he hustled in 18 touchdowns and 1,000+ on the ground. To assume Blount even sniffs an encore in Philadelphia would be foolishness. I won't bore you with the details of the "running back wall", but hey, it's there. Unlike New England, this is an offense that's under developent, with plenty of What If to consider. Blount's proven to be versatile player, as shown by decent tenures in Tampa Bay. Still, if you're anticipating Blunt carrying that success from the AFC East to the NFC East, you might have anouther thing coming. Temper the expectations from the jump.
The signs are all there for this to be a player to avoid until much later rounds.
Now, it goes without dispute that Blount will benefit from having an improved offensive line, going from good in New England to great in Philadelphia, but there's too many obstacles for Blount to overcome in order to return to 2017 form. For starters, he'll have a stacked backfield with Darren Sproles, last season's waiver wire standout Wendell Smallwood, and now 4th round pick, Donnel Pumphrey. And to be frank, Blount is simply not versatile to compensate for off-rushing games and lack of touchdowns. We're talking about a guy with of 46 catches over an 8-year active career. The argument's been made. I'm not saying don't draft him, but by all means, proceed with caution.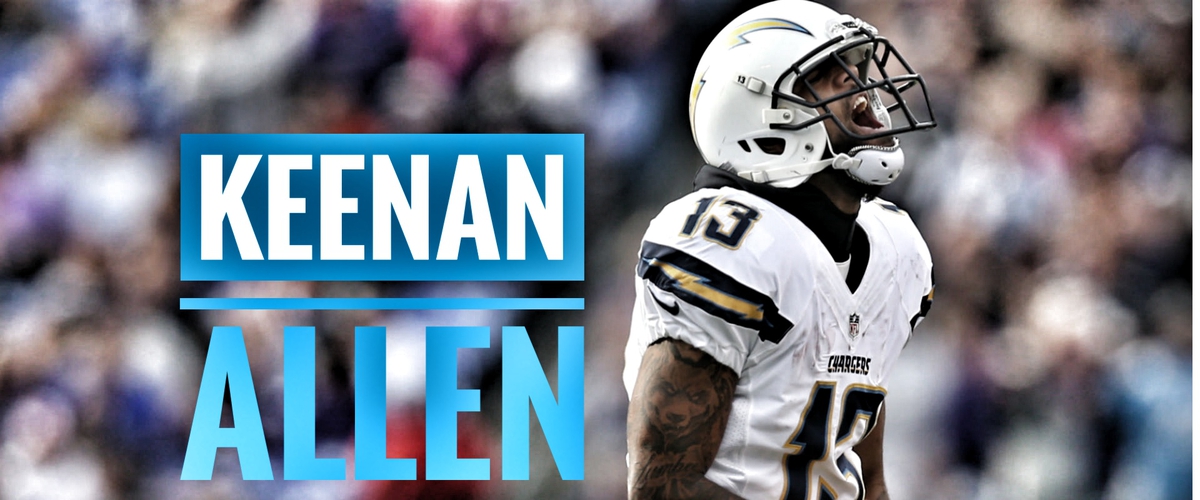 Keenan Allen, San Diego Chargers WR
2016-17 Season Stats: 6 catches (7 targets), 63 yards, 10.5 YPC, 0 TD
The San Diego Chargers' 2016 season seemingly ended rather quickly. Off the bat, they endured a double-jeopardy that saw them blow a 21- point lead, as well as losing Keenan Allen for the season. After a spectacular rookie season in 2013, the expectation was that Allen and Rivers would form an elite QB-WR tandem for years to come. Disappointment ensued in 2014. Injuries destroyed potential breakouts in 2015 and 2016.
Here's 2017, and we're still waiting.
Circumstances have changed heading into this season, making for a cloud of uncertainly regarding Allen. Casual fantasy football fans will see a high-octane Chargers offense led by Philip Rivers, and a slew of underrated talents, and for many, Keenan Allen is the best WR on a versatile Chargers receiving corp. Still, the uphill battle of both coming off the injury, alongside the depth and progression of both Dontrelle Inman and Tyrell Williams (a fantastic sleeper) will make it hard for Allen to return to his full potential. Allen may be a year away from returning into that second or third tier of elite WRs. That being said, when the late rounds come in the Draft, proceed with caution when it comes to Keenan Allen.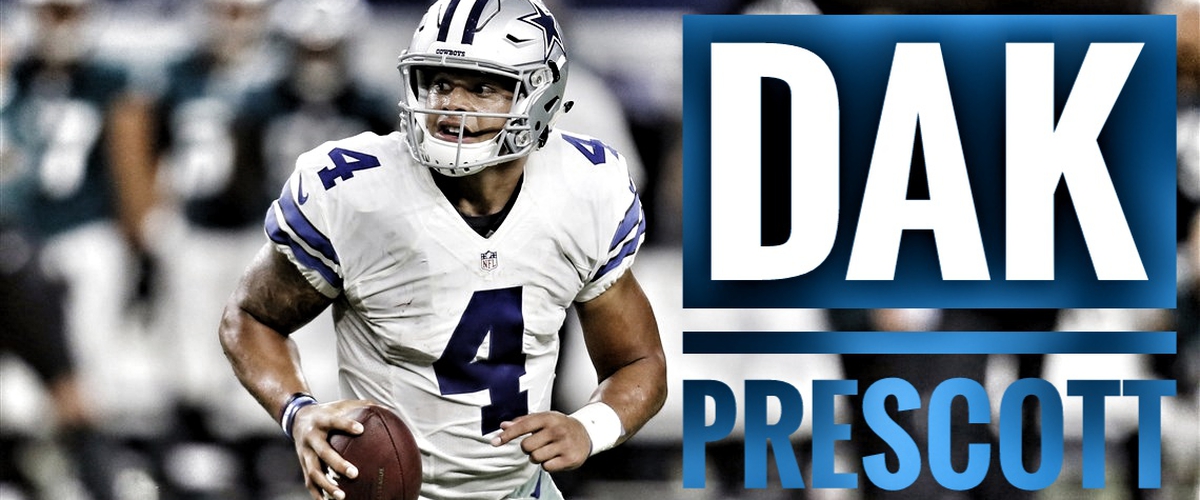 Dak Prescott, Dallas Cowboys QB
2016-17 Season Stats: 311-of-459, 3,667 yards, 23 TD, 4 INT, 104.9 QBR; 57 carries, 282 yards, 6 TD
After having such a sensational season a year ago, the "Dak Prescott hype train" has officially lost both its wheels, its passengers, and – its running back.
The amount of pressure to perform under immense adversity standing in the way of Prescott almost makes you forget: this kid is just a 2nd year QB. Dallas brings back an elite offensive line, even with Doug Free's retirement, Ron Leary's departure, and a positional change for La'el Collins. Prescott still has a solid backbone at the offensive line spot, but when you remember he'll be without Pro Bowl sensation Ezekiel Elliott for the first six games, defenses will be keying in on him, without a doubt.
Make no mistake about it – Prescott is a great QB. Couldn't we say the same for players such as reigning MVP Matt Ryan, Todd Gurley, or Ndamukong Suh, who endured surprising sophomore slumps of their own? Now, defenses have a season's worth of film on Prescott to learn his tendencies, and now he'll have to find a way to combat those quickly. The NFC, particularly the NFC East has gotten better on the defensive end, and the matchups are going to get tougher, as the Cowboys go from a tissue soft T-27th easiest schedule in the NFL in 2016 to a now T-10th.
Realistically, it isn't ideal to say that Prescott's due for a bad season by any means. But when potential owners see a player with 29 total touchdowns and just four interceptions (a shade below the great '13 Nick Foles), they're thinking Prescott has QB1 potential. Without his right hand man er, fellow backfield assassin, it's possible Prescott struggles out of the gate. He's a QB worth having, but not unless there are 12-15 QBs taken off the board first. For this one, temper your expectations, and of course – proceed with caution.
Melo, out.