A Quick, Simple Briefing of Every World Cup Team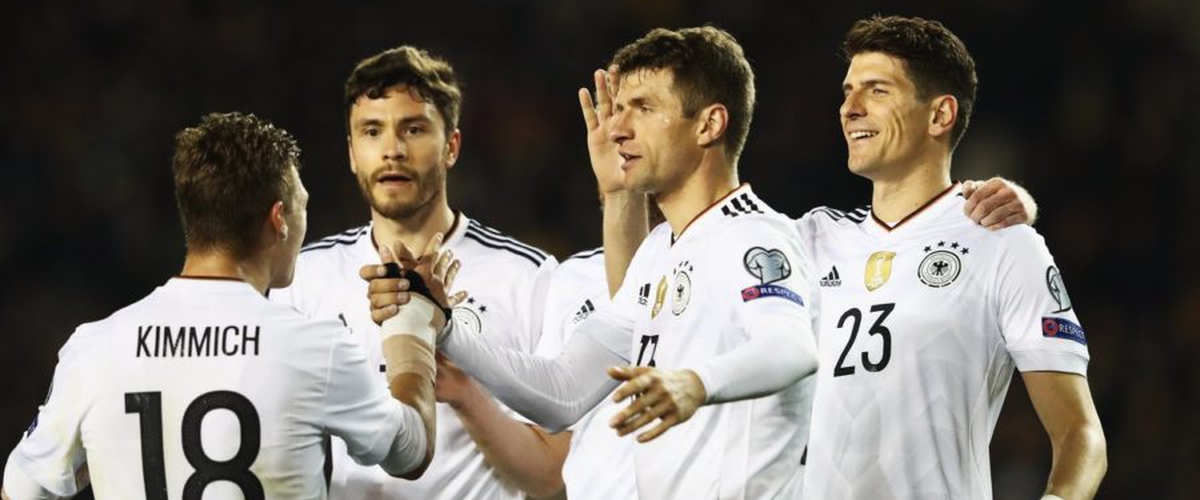 Most of my articles are long and thorough, but I'm going to keep this one concise. This is for common World Cup fan, or just someone that needs to know a bit of information to pretend to be interested. Instead of by group, I ranked all 32 Teams by what I think their odds are at winning the World Cup.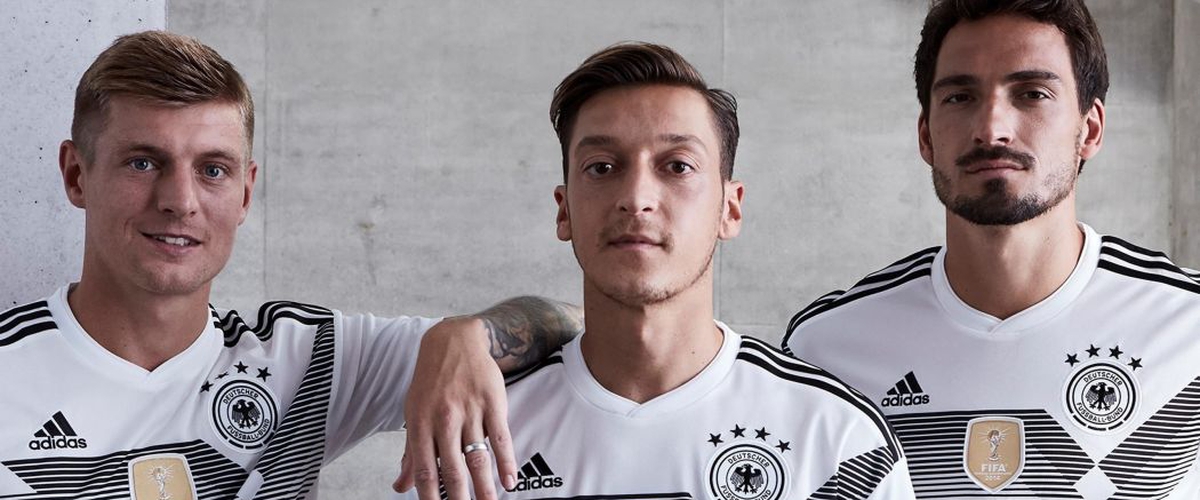 1. Germany: "Die Mannschaft" won their fourth World Cup in 2014, and they're built to win #5 four years later. Goalie Manuel Neuer is back to full-health, making him arguably the best in the world. Mats Hummels and Joshua Kimmich are world-class defenders, Toni Kroos and Mesut Ozil are elite midfielders, and they have a rising superstar forward in Timo Werner. Germany also went undefeated in qualifying. Sure, I may be a little biased, but Germany has my vote to repeat as champions.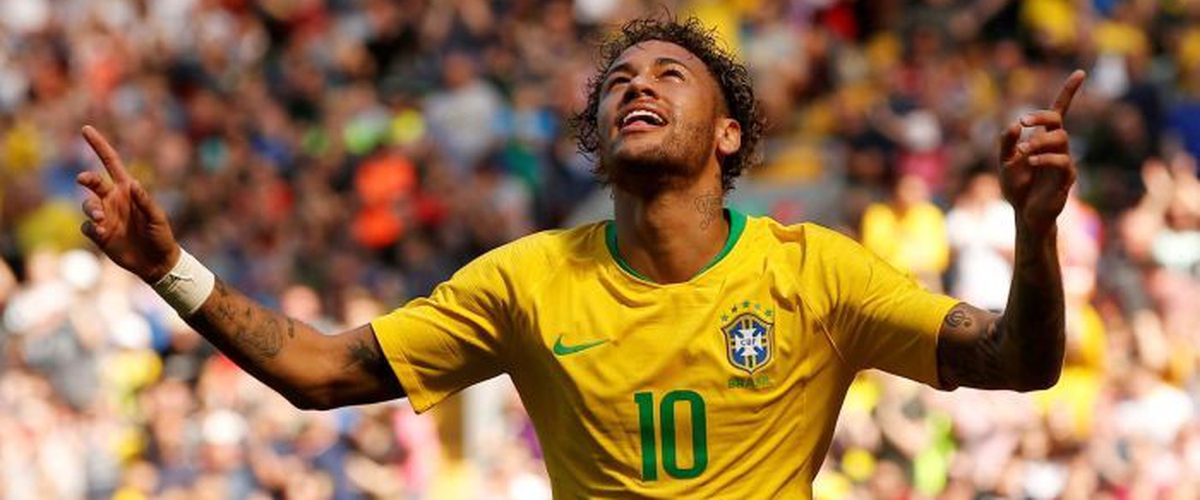 2. Brazil: Neymar, the third-best player in the world behind Messi and Ronaldo, is the face of this Brazil squad looking for redemption (Remember the 7-1 embarrassment in 2014?). Marcelo is the best Left Back in the world, and they have three other incredible attackers in Philippe Coutinho, Roberto Firmino and Gabriel Jesus. With less drama surrounding Brazil's football climate, especially now that they're not the host country, Brazil is as compete of a squad as they come. It's hard to bet against them, and Vegas gives them the best betting odds to win.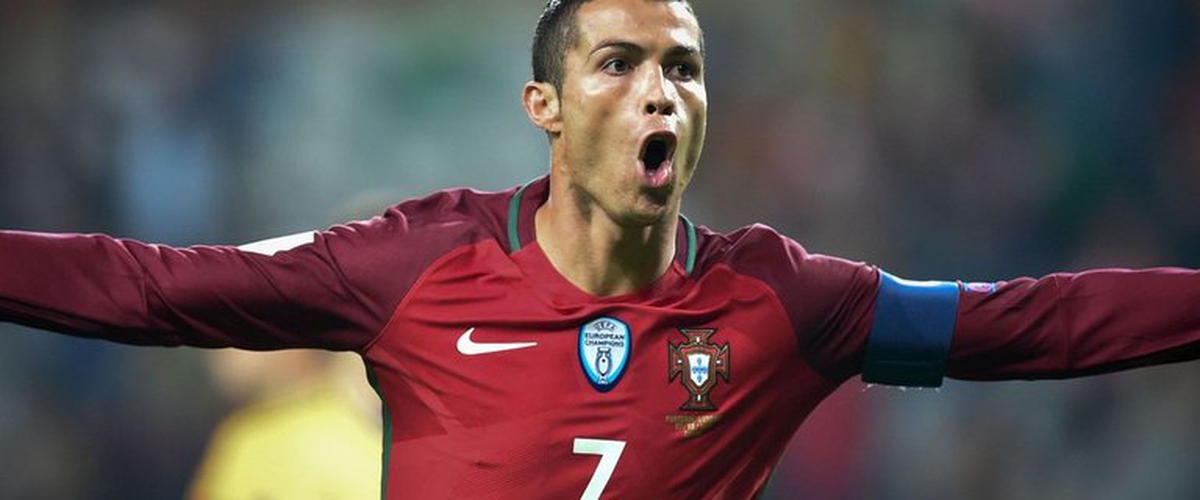 3. Portugal: At 33, this may be Cristiano Ronaldo's last World Cup, let alone his last major tournament as one of the two best players in the world. He led Portugal to a Euro 2016 title, but both he and Messi are missing a World Cup trophy from their resumes. Ronaldo has plenty of talented wingers and midfielders behind him (Bernardo Silva, Gelson Martins, Bruno Fernandes, Goncalo Guedes, etc.), so he'll have his goal-scoring chances. Their defense is average, and keeper Rui Patricio is pretty good, so if they score enough, Portugal has a solid chance at making their first ever World Cup Final.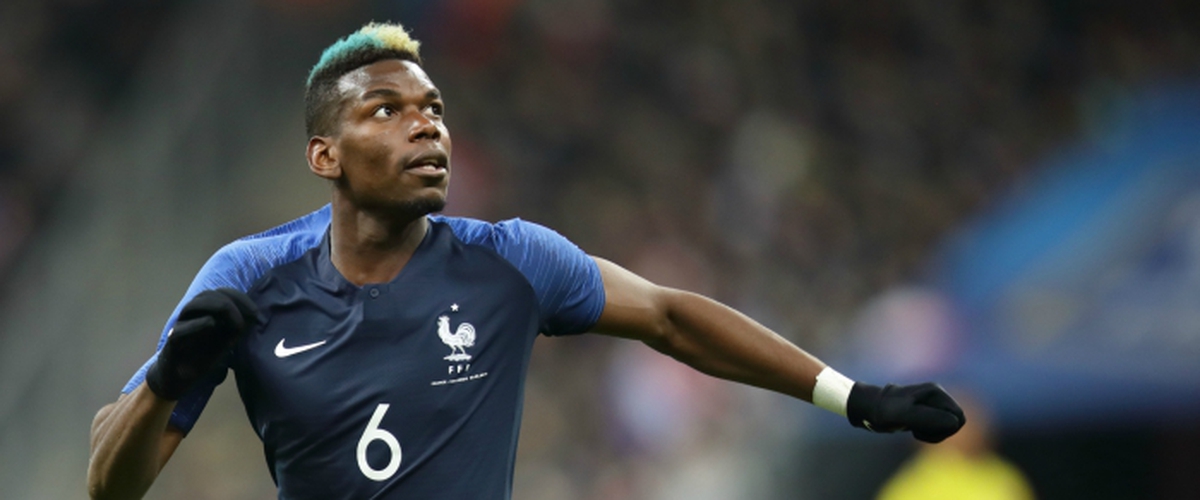 4. France: Paul Pogba is one of the most polarizing players in the world, and he and his wild haircuts highlight (literally) a crazy-talented France squad. Antoine Griezmann is an elite striker, N'Golo Kante is a world-class defensive midfielder, and they have magnificent playmakers in Kylian Mbappe, Nabil Fekir, Ousmane Dembele and Thomas Lemar. Hugo Lloris is a reliable goalkeeper, and all their defenders can hold their own. Off-field drama usually derails France's teamwork, and in turn, their World Cup ambitions. However, the drama has been held to an all-time low, so France could very well advance past the Quarterfinals for the first time since 2006.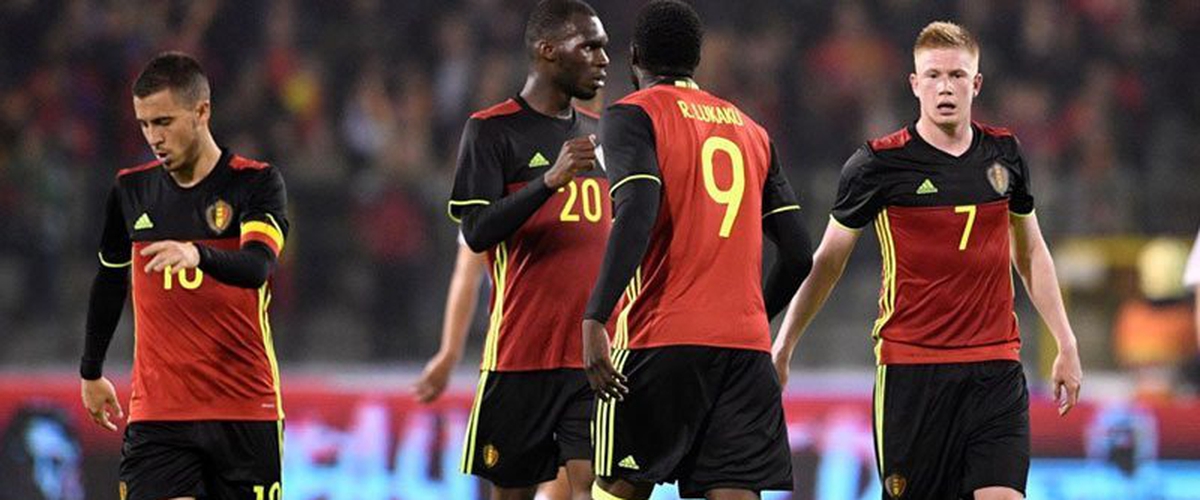 5. Belgium: Belgium has only reached the World Cup Semifinals once (1986), but this is the most talented Belgium squad ever. Striker Romelu Lukaku, winger Eden Hazard, attacking midfielder Kevin De Bruyne and keeper Thibaut Courtois are elite Premier League players, and most of their other starters are experienced Premier League studs. Belgium's lack of experience and success is probably what's preventing their Vegas odds from being better than 6th-best, but their talent alone makes them a contender to advance past the Quarterfinals.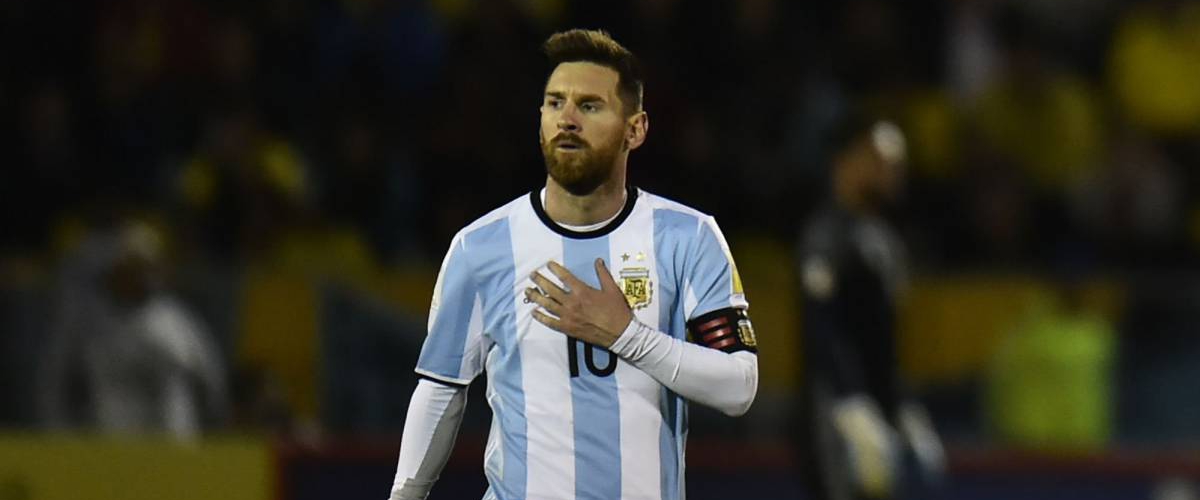 6. Argentina: Lionel Messi is one World Cup trophy away from being unanimously considered the greatest soccer player of all time. He has Gonzalo Higuain, Paulo Dybala, Angel Di Maria and Sergio Aguero help him on the attacking front, an incredible supporting cast. The midfield and defense are above-average at best, and Goalkeeper is a major weak spot, but they have experience at every position. If Messi & Co. outscore their opponents to make up for their mediocre defense, Argentina has a chance at returning to the Finals again. As expected, Argentina's fate rests on the shoulders of "The Messiah".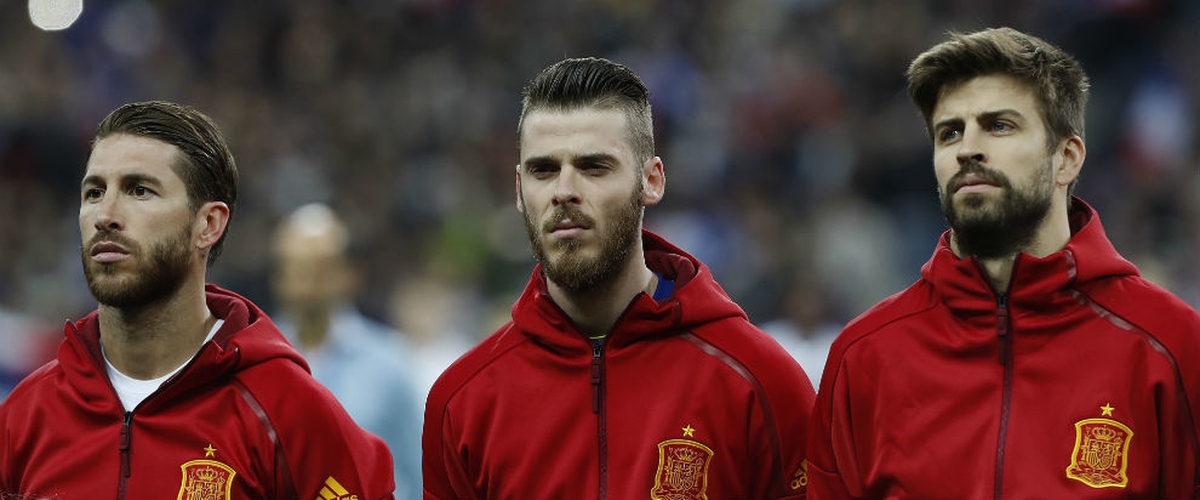 7. Spain: "La Roja" fired their coach Julen Lopetegui two days before the World Cup began for accepting the manager position at Real Madrid. Fernando Hierro is their interim coach, and he admitted today that "he has no time to make any changes to the team." David De Gea was the world's best Goalkeeper last season, Sergio Ramos and Gerard Pique are two of the best defenders on the planet, and they have the most talented midfield (Iniesta, Isco, David Silva, Thiago, Sergio Busquets, Saul, Koke, and Marco Asensio) out of anyone in the tournament. The talent is their to make a World Cup finals run like in 2010, but with only two days of experience under their new manager, the odds are exponentially higher.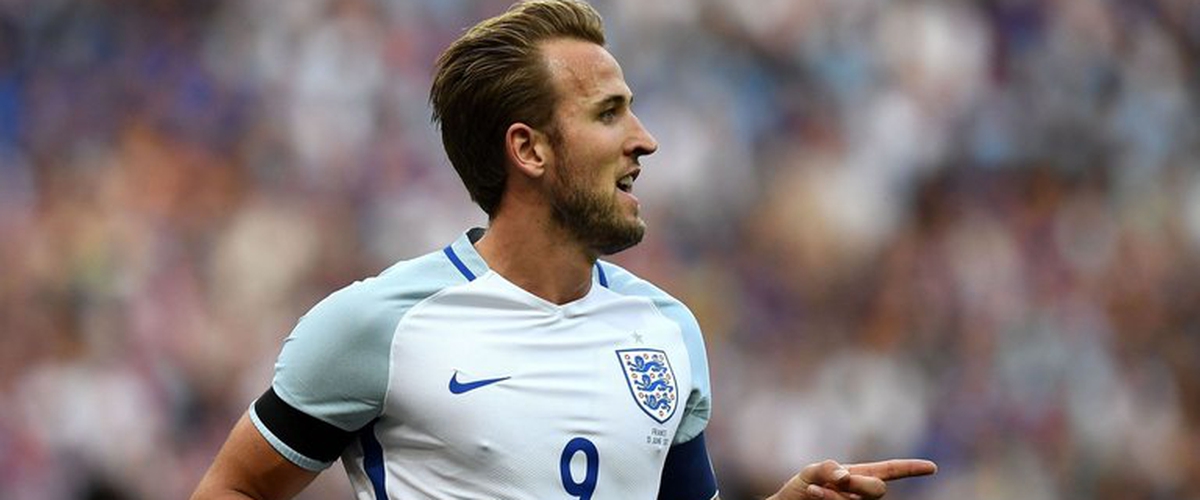 8. England: "The Three Lions" have had lofty expectations since winning the 1966 World Cup, but they've only reached the Semi's once (1990) since then. Harry Kane is the second-best true striker in the world, and a favorite to win the Golden Boot (Top scorer in the World Cup). Dele Alli, Raheem Sterling and Jesse Lingard are all electric, entertaining playmakers. If "millenials" collectively had a favorite team, it would be England. Their talent and experience against top competitions (all 23 players play in the Premier League) should be enough to possibly reach the Quarterfinals for the first time since 2006.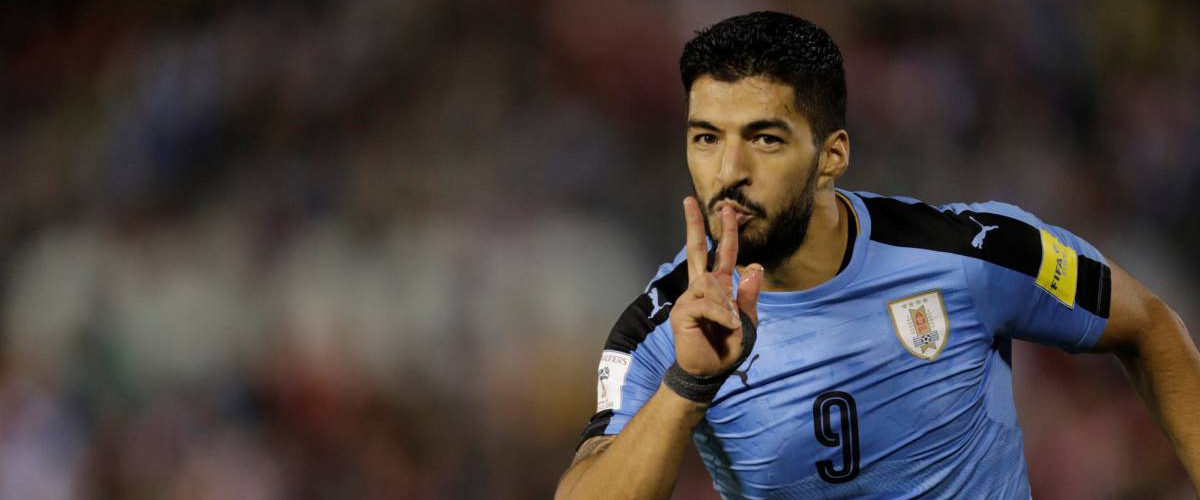 9. Uruguay: Luis Suarez is famous for two things: scoring a lot of goals and biting players. Assuming he doesn't do the latter, Uruguay has a shot at making the Quarterfinals. Suarez is joined up front by another great goal scorer in Edinson Cavani. Diego Godin and Jose Gimenez are defensive anchors, and unlike most Uruguay teams, they have a lot of young, talented options at every level. This is as well-rounded of a Uruguay squad as I've ever seen, and while the famous anti-heroes probably won't make a Semi-Finals run like 2010, winning the easiest group in Group A gives them a solid shot of, at the minimum, advancing to the Round of 16 like in 2014.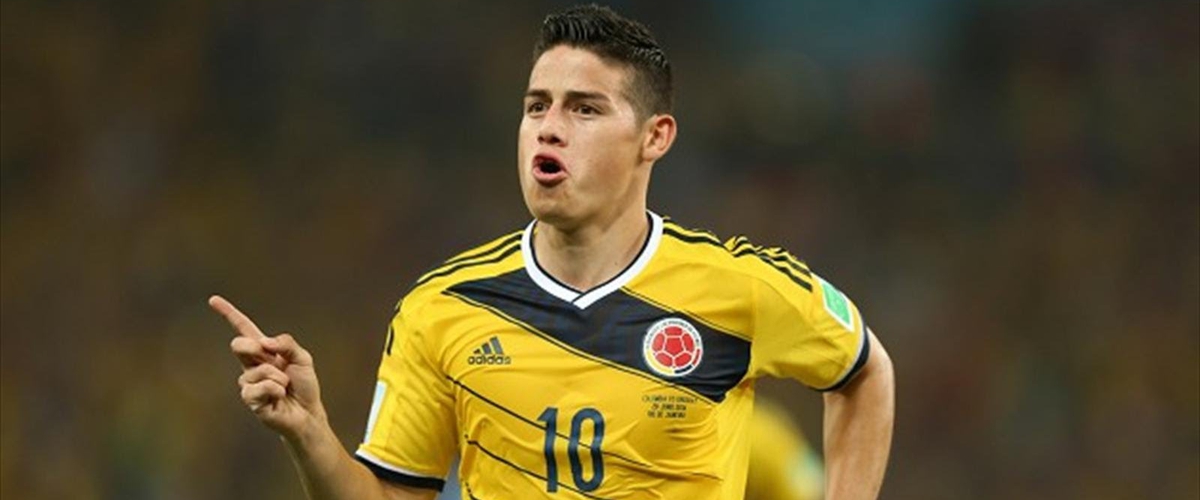 10. Colombia: James Rodriguez won the Golden Boot in 2014, and while he may not lead the tournament in goals again, he doesn't necessarily have to either. Radamel Falcao, a proven goal-scorer, missed the 2014 World Cup due to injury. He's healthy four years later and ready to terrorize defenses alongside James and Juan Cuadrado. Colombia's defense usually sucks, but Davinson Sanchez and Yerry Mina are two young, incredibly-talented defenders. Assuming the defense holds their own like they can, Colombia has the all-around talent to make the Quarterfinals again.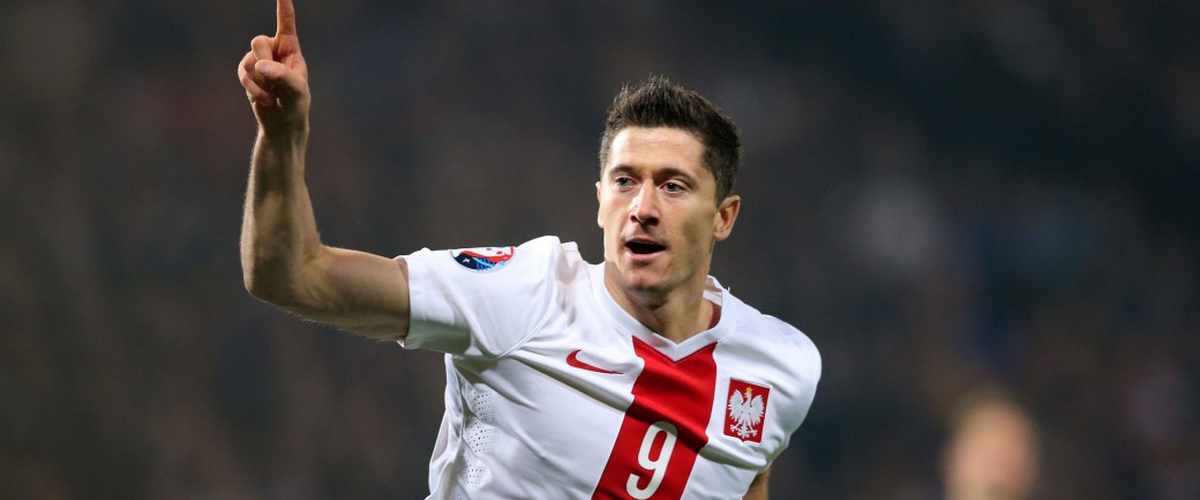 11. Poland: Poland is just the Robert Lewandowski show. He's the best true striker in the world and an early favorite to win the Golden Boot. Poland has a good shot at taking points from Senegal and Japan, good enough to finish Top-2 in Group H with Colombia. If Robert Lewandowski plays up to his potential, Poland could be a dark horse to advance past the Round of 16 for the first time since 1982. Even if he doesn't, Poland's all-around talent at every level is likely enough to advance out of the Group Stage.
12. Croatia: Luka Modric, the star Real Madrid midfielder, is the face of a talented Croatian squad. Ivan Rakitic, Mateo Kovacic, Ivan Perisic and Mario Mandzukic are all quality starters at their giant clubs, and with talented starters at every level, Croatia should take a Top 2 spot away from Iceland and Nigeria on talent alone. Someone has to have a career performance on the attacking front if they want to advance past the Round of 16, but for a team that hasn't escaped the Group Stae since 1998, they should be happy with a Round of 16 result. Also, they have cool jerseys (see above).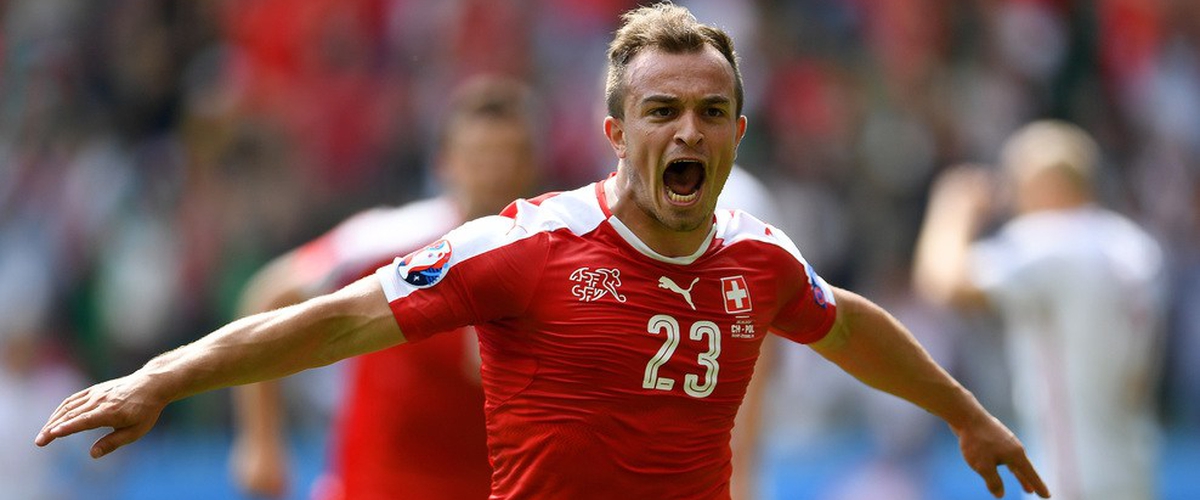 13. Switzerland: The Swizz have a handful of top-class players, but Xherdan Shaqiri always seems to steal the show. Yann Sommer is a stellar goalkeeper, and they have rising stars at every level of play. They're 6th in FIFA rankings, showing their qualifying skill, but inconsistent options at Striker and an overall lack of giant-killing ability limits their potential tournament run. Beating out Serbia for 2nd in Group E won't be easy, but they have the all-around talent to do so. Their ceiling and floor are the exact same result, and the same result as 2014: Round of 16.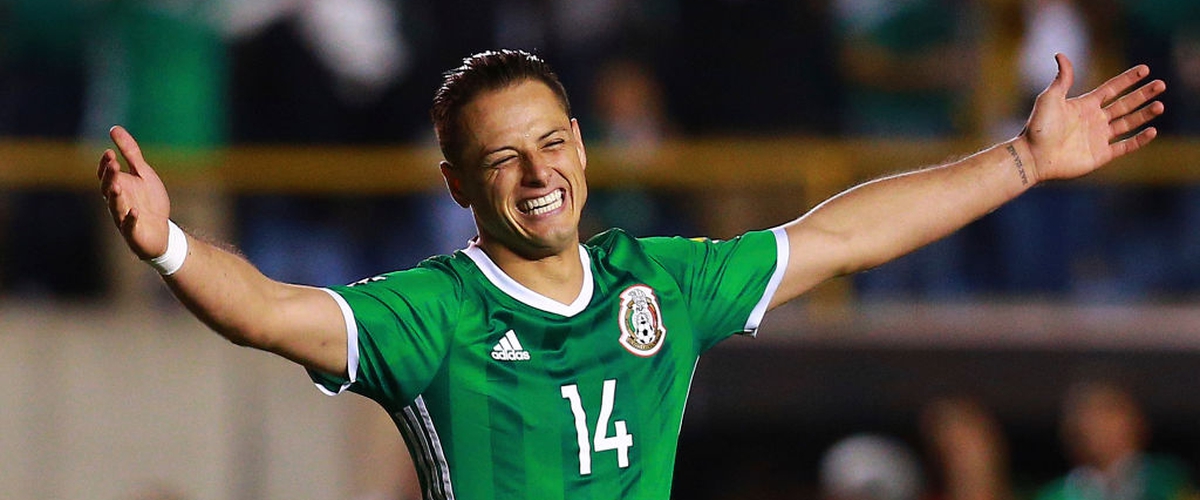 14. Mexico: If you're a fan of American soccer, cheer for "El Tri". They have more talented MLS players than any other team, and now America is sharing the hosting responsibilities for the 2026 World Cup with Mexico. Javier "Chicharito" Hernandez is the face of Mexico once again, but they have other talented playmakers in Hirving Lozano, Jesus Corona and Carlos Vela. Guillermo Ochoa had the tournament of his life in 2014, and while we shouldn't expect another miracle performance, the world knows what he's capable of. They've reached the Round of 16 and lost in six straight World Cups, and assuming they can edge Sweden for the #2 spot in Group F, I'd bet on making the streak seven.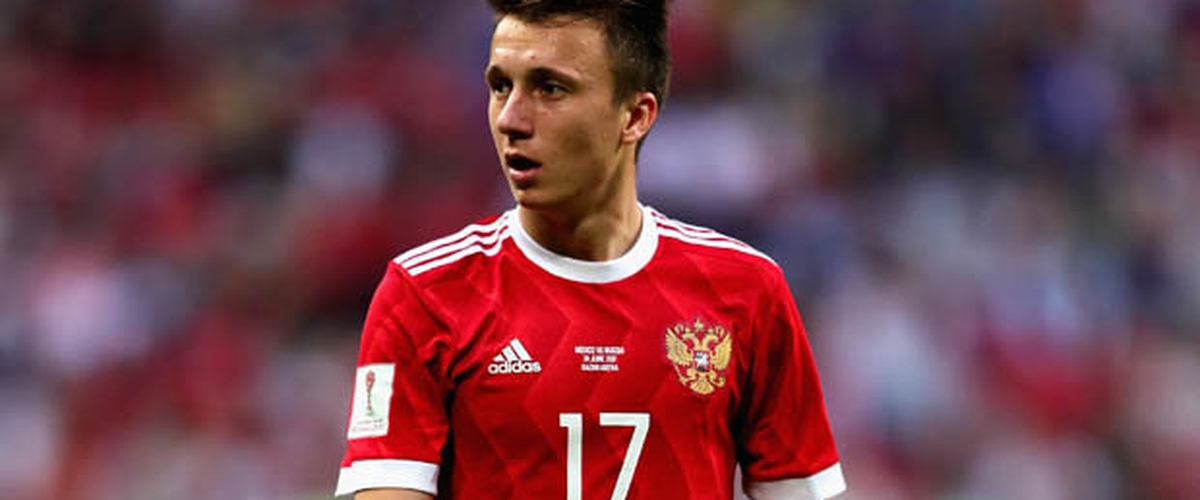 15. Russia: Since the Soviet Union disbanded, Russia has never advanced past the Group Stage. Russia is notorious for fielding really old teams that play ugly football, but they have more young, fast-paced talent (Aleksandr Golovin, Denis Cheryshev, etc.) than ever before. They'll beat Saudi Arabian in the opener, and if they can take points from Egypt and earn the #2 spot in Group A, post-Soviet Russia can finally escape the Group Stage.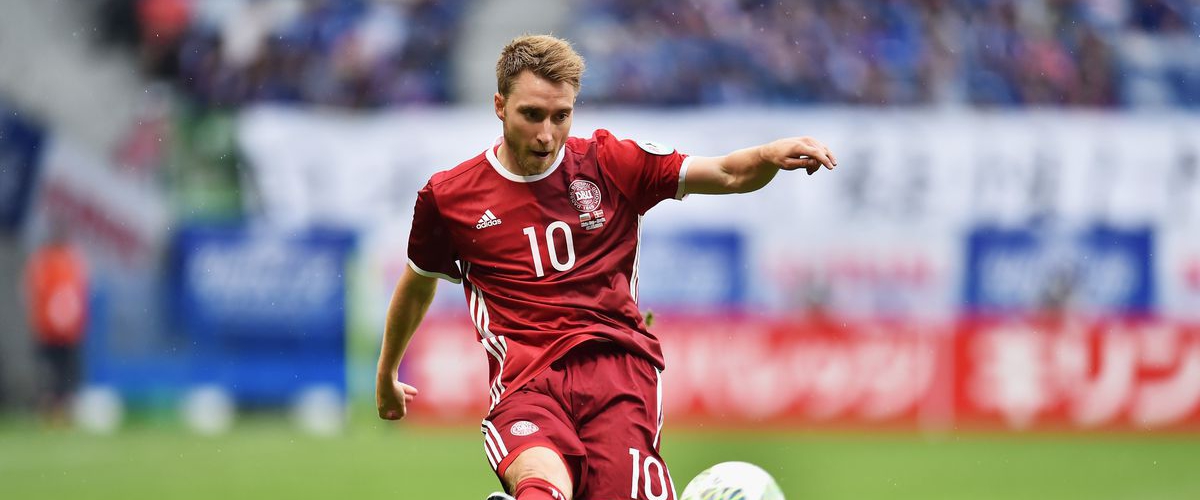 16. Denmark: The last spot in the Round of 16 left is the #2 spot in Group C, and Denmark is probably better than Peru. Christian Eriksen is Mr. Denmark, and they have two young, super-talented defenders in Andreas Christensen and Jannik Vestergaard. Kasper Schmeichel in goal may be the difference between reaching the Round of 16 for the first time since 2002 and failing to advance out of the Group Stage.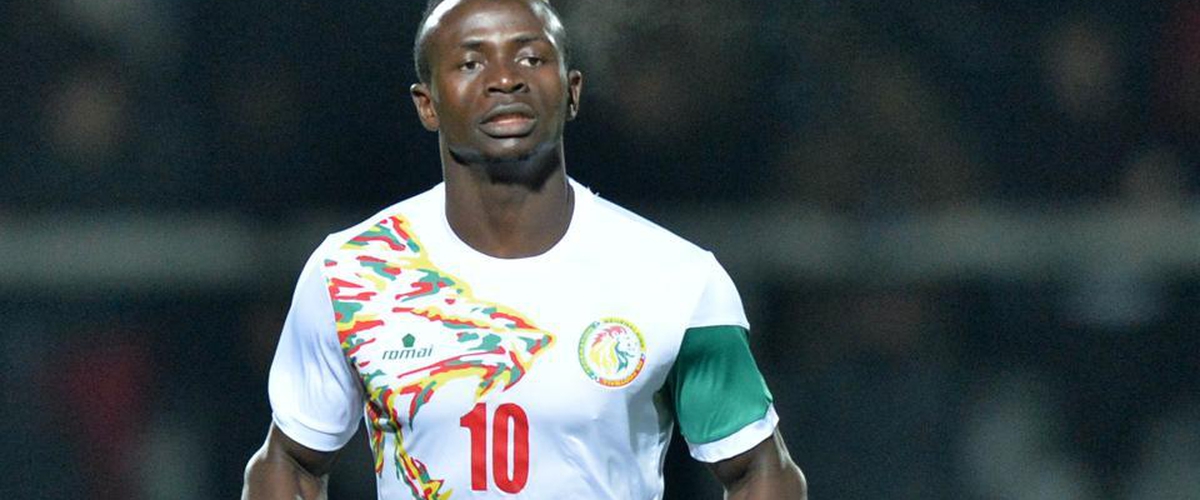 17. Senegal: This is Senegal's second World Cup ever, and they've never been better. Liverpool superstar Sadio Mane is the face of the team, but Kalidou Koulibaly is one of the most underrated defenders in the world. Defense and Goalkeeping are major weak spots, but if they can turn some of the Group H matches into attack-first frenzies, Senegal could sneak into the Round of 16.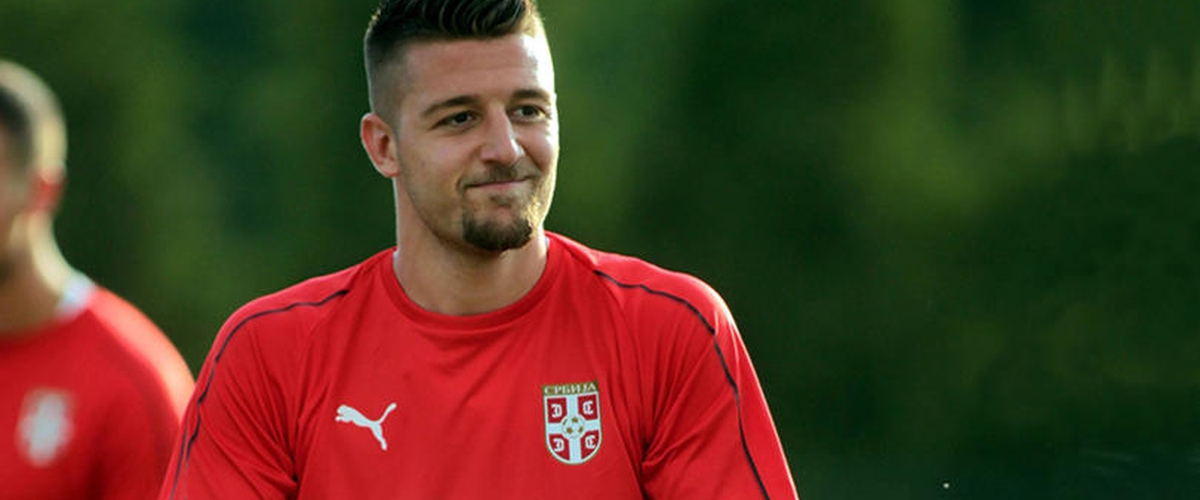 18. Serbia: Serbia has a handful of high-quality starters, led by midfielders Sergeij Milinkovic-Savic and Nemanja Matic. They haven't reached the Round of 16 since 1998, and they were part of Yugoslavia then, so Serbian-only talent hasn't escaped the Group Stage ever. They need to upset Switzerland and hold their own against Costa Rica in order to steal the #2 in Group E.
19. Egypt: Egypt as a team doesn't have much to offer, but they have the best goal-scorer on the planet leading the way: Mohamed Salah. His shoulder injury is a big talking point, and if he's healthy enough to make a difference in all three Group Stage matches, Egypt has a chance at taking the #2 spot from Russia in Group A.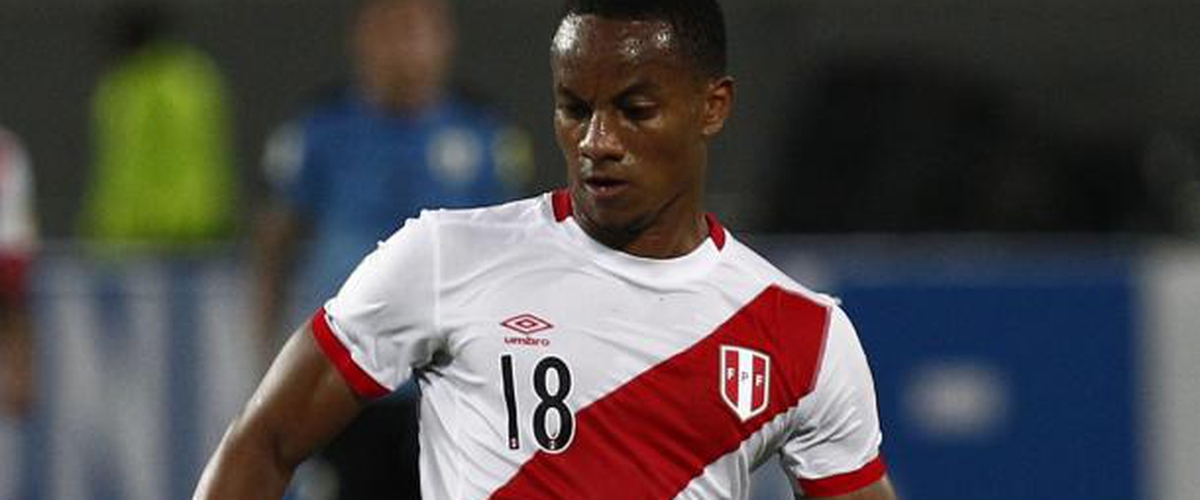 20. Peru: Peru's team qualified before Argentina, which shows how well they've played recently, but they don't have much talent as a unit. Qualifying for the first time since 1982, the soccer-crazy country is led by wingers Andre Carrillo and Jefferson Farfan. Their best quality is their lack of competition: Peru only needs to beat Australia and upset Denmark for the #2 spot in Group C.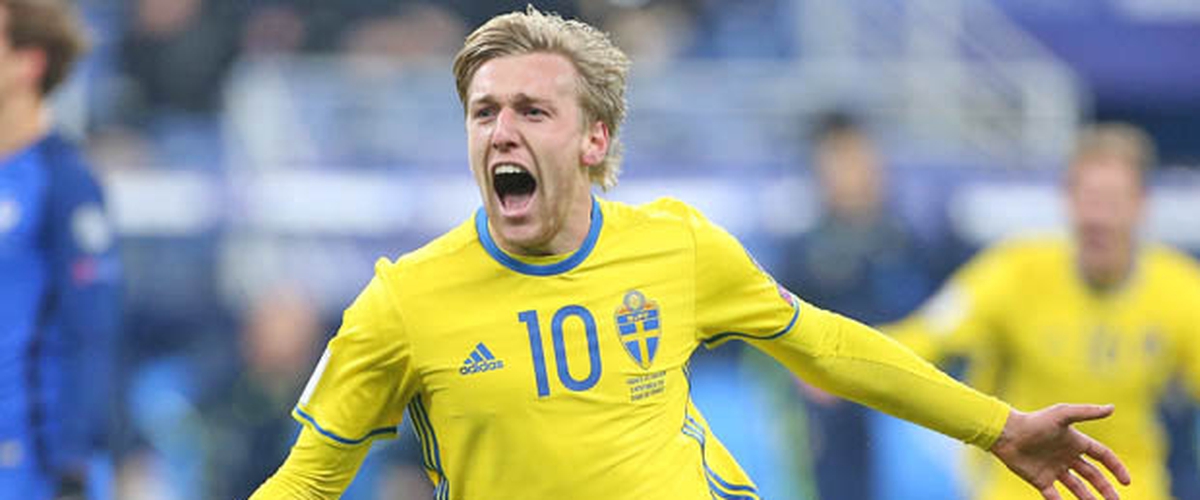 21. Sweden: Even though the world wanted to see Zlatan Ibrahimovic at the World Cup, he's not coming. Attacking midfielder Emil Forsberg is their lone star, with defender Victor Lindelof as the only other top-division quality starter. If they play well as a unit, maybe they can knock off Mexico for the #2 spot in Group F. Maybe.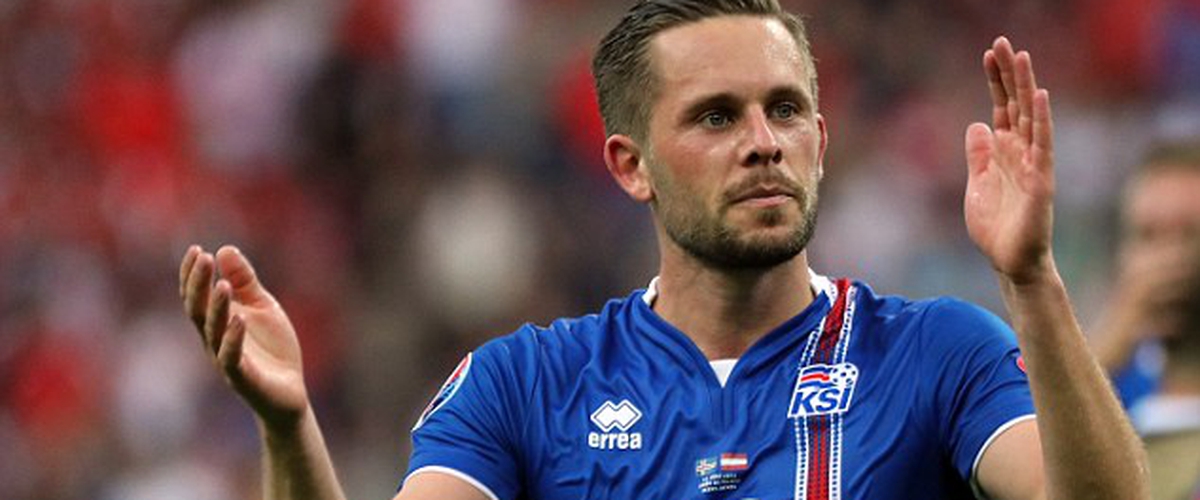 22. Iceland: Gylfi Sigurdsson is the lone star for Iceland, but the Euro 2016 Cinderella story has shown time and time again that they succeed as an 11-man unit. They won't knock off Argentina, but if they find some magic like two years ago, maybe they can beat out Croatia and Nigeria for the #2 spot in Group D.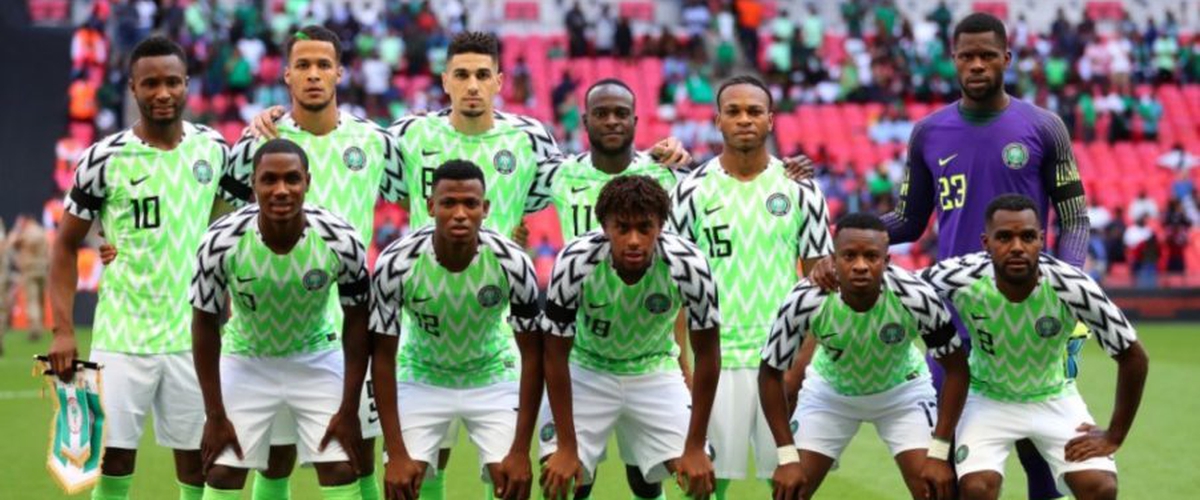 23. Nigeria: The "Green Eagles" aren't short of attacking options, with four or five quality starters either at forward or on the wings. Like most Nigerian teams, their defense sucks, meaning they have an uphill battle to beat out Iceland and Croatia for the #2 spot in Group D. At least they have the coolest jersey in the tournament (seriously, it's a hipster favorite).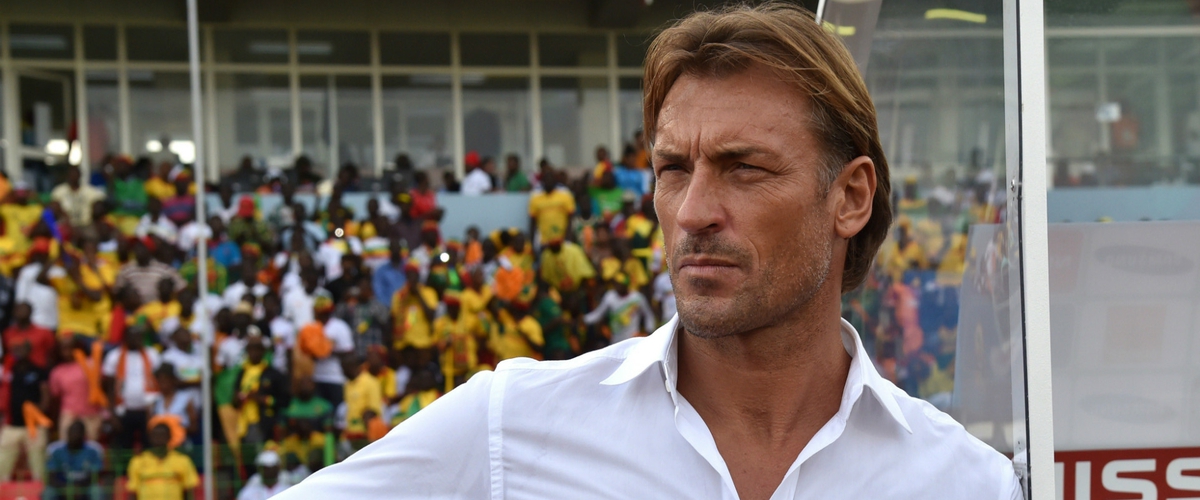 24. Morocco: Morocco isn't the 9th-worst team in the tournament, but there's no way in hell they're advancing in a group with Spain and Portugal. It's just not going to happen. Hakim Ziyech and Amine Harit will create scoring chances, but that's about it. At least they have a super-hot manager (see above)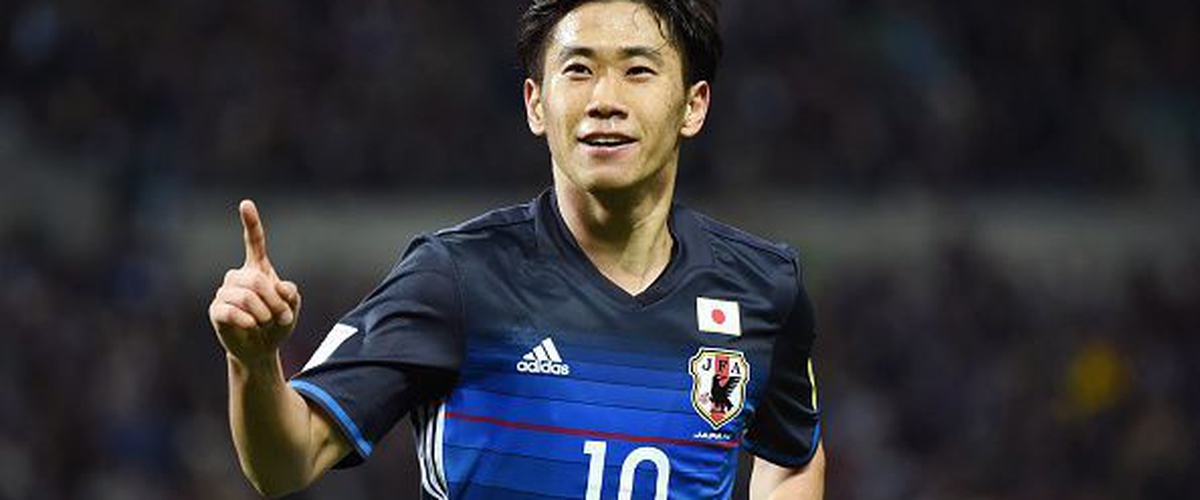 25. Japan: Shinji Kagawa is a great attacking midfielder, but the rest of his teammates are average starters at best. In a group with Poland, Colombia and Senegal, Japan would need divine intervention to advance.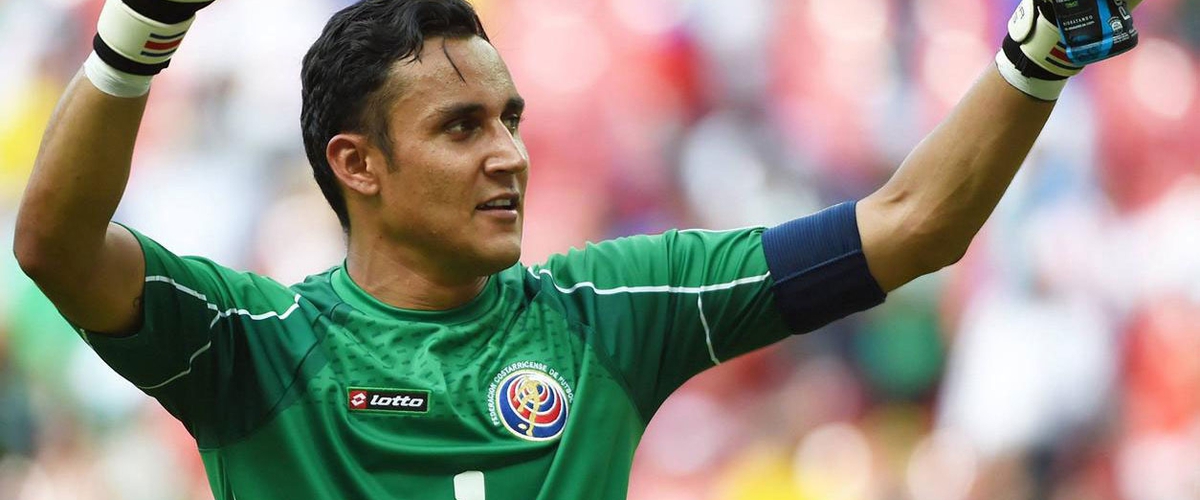 26: Costa Rica: Goalkeeper Keylor Navas is Mr. Costa Rica. He's the only player on the entire roster that would crack most other team's starting lineups: that's how bad the rest of the team is. He's going to need miracle-level performances to help Costa Rica upset Switzerland and Serbia for the #2 spot in Group E. One player can't win it all.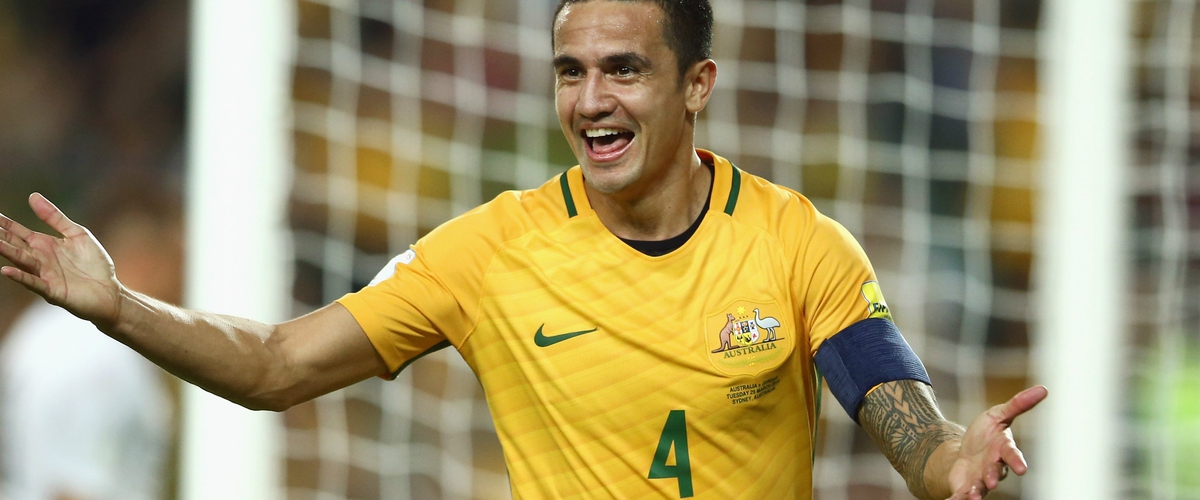 27. Australia: 38-year-old substitute-at-best Tim Cahill is Mr. Australia, which says a lot about the rest of their team's talent. France will destroy them, and they'll still pray to take points away from Peru and Denmark.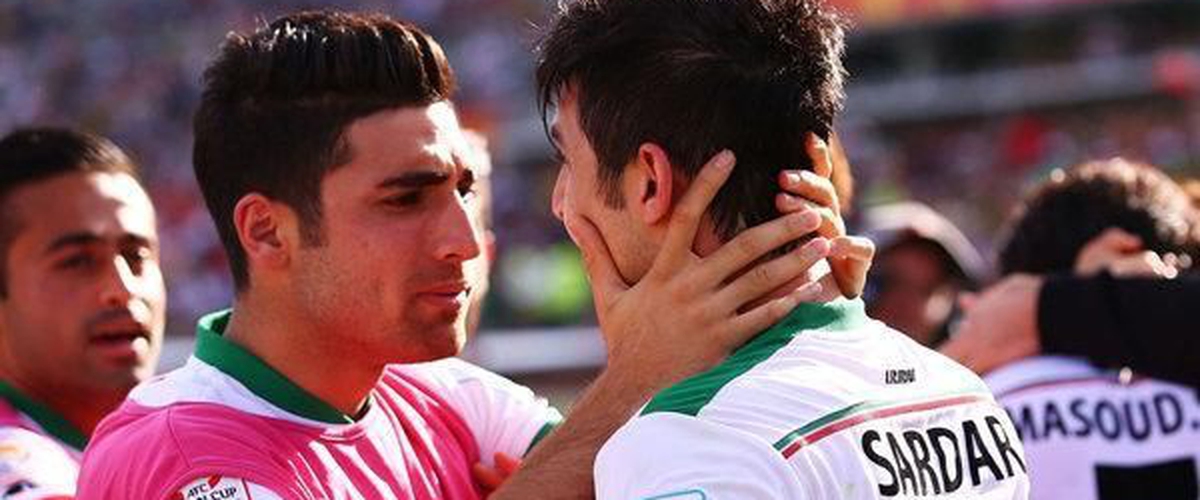 28. Iran: Sardar Azmoun and Alireza Jahanbakhsh are talented forwards, but the rest of the team is really bad. They're not taking points from Spain or Portugal, and they'd be lucky to draw with Morocco.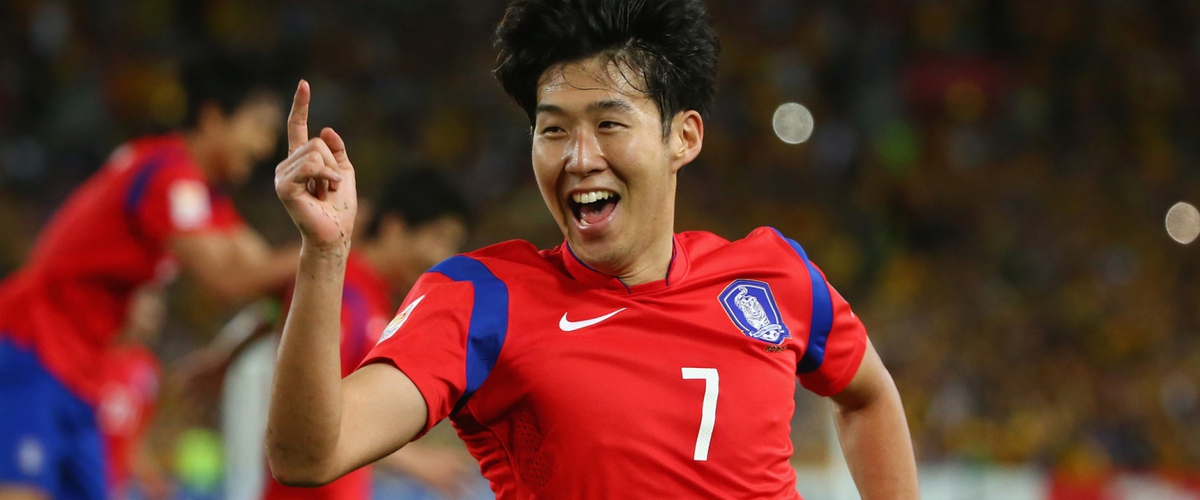 29. South Korea: Son Heung-Min had an incredible season as a winger for Tottenham, but that's the extent of South Korea's playmakers. Germany, Mexico and Sweden should beat Korea swiftly.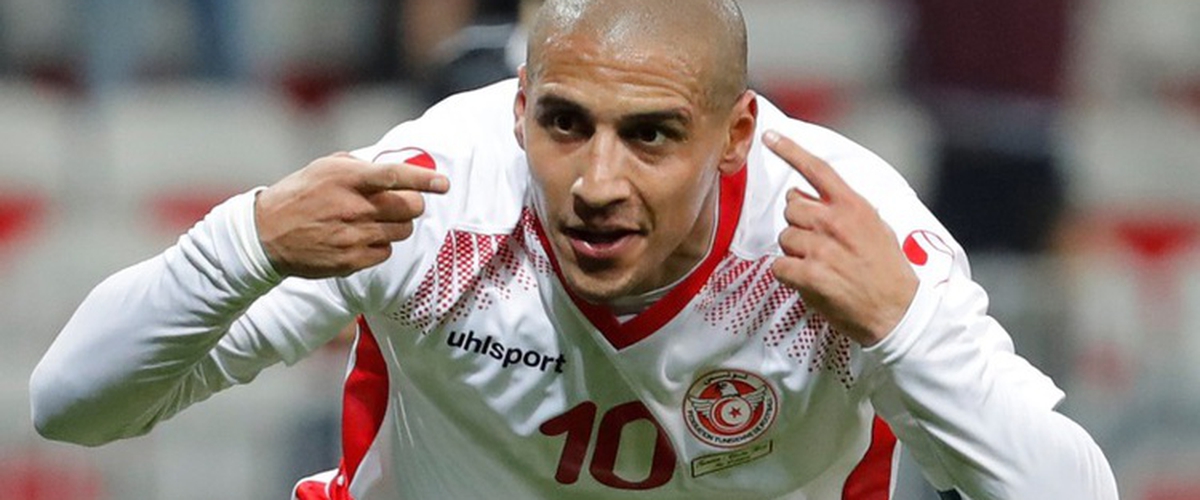 30. Tunisia: Tunisia is led by a second-tier player in Wahbi Khazri, and they're riding an 11-game World Cup winless streak, dating back to 1978. In a group with England and Belgium, Tunisian fans should be happy they qualified.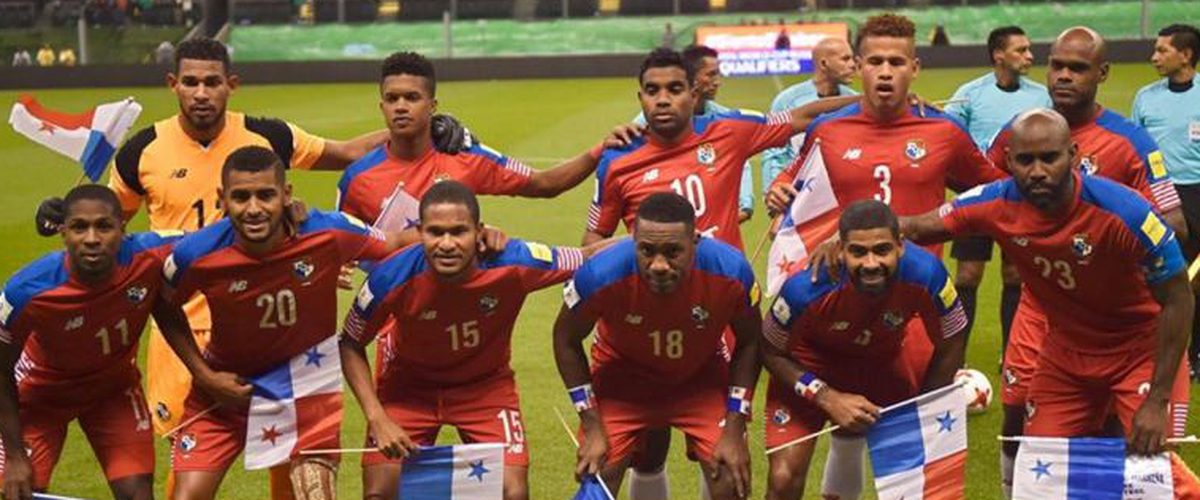 31. Panama: Yes, the team that stole USA's spot at the World Cup is the second-worst team in the tournament. If you're a fan of MLS, you'll recognize some names; otherwise every player on the roster is internationally irrelevant.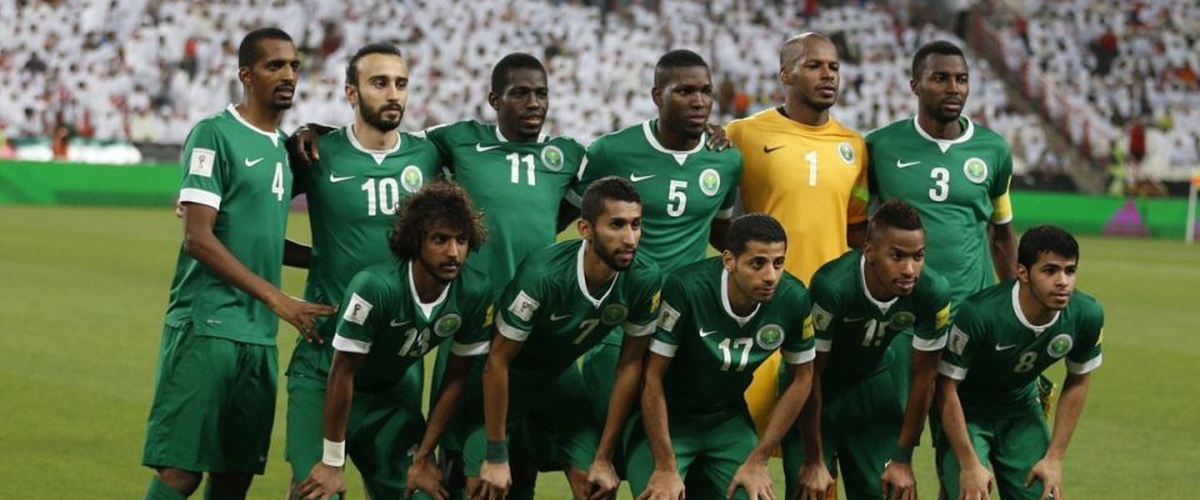 32. Saudi Arabia: Saudi Arabia sucks. Their 5-0 loss to Russia in the opener shows exactly that. Nothing to see here people, move along.