Addressing the Packers Offseason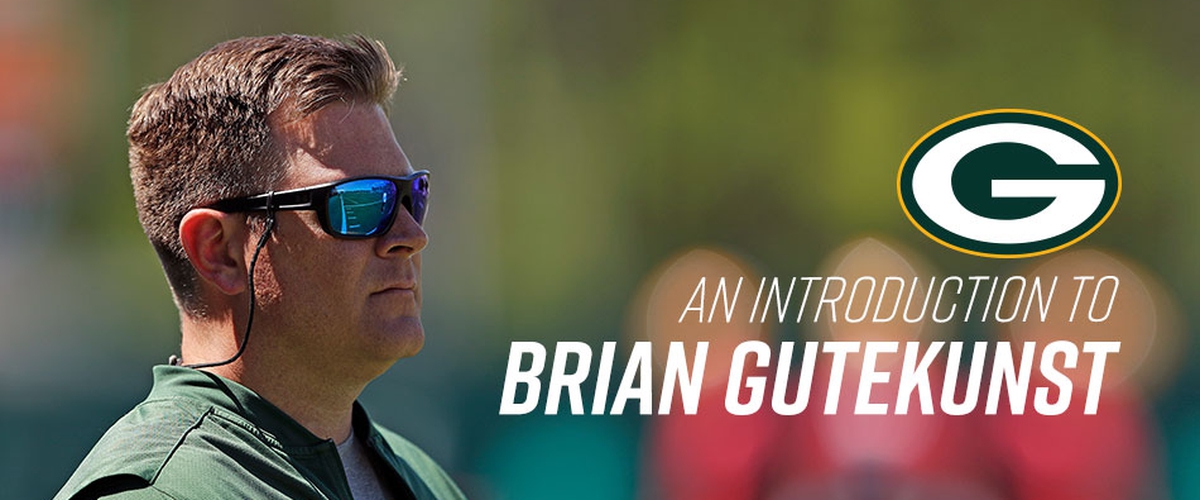 The Packers going 7-9 isn't seen as acceptable by anyone inside or outside of the organization. With one of the greatest quarterbacks of all time at the helm, Aaron Rodgers deserves a better supporting cast. Mike McCarthy knows it, Aaron Rodgers himself knows it, and hell, pretty much anyone watching the Packers during 2017 or even the first 10 games of 2016 knows it. Ted Thompson's mediocre draft results and reluctance during free agency are the two biggest factors in this roster's talent demise
Usually at this point of the offseason, it's relatively quiet and the Packers sit back and watch the coaching carousel unfurl around them. Not in 2018. The dreadful reign of Ted Thompson is finally through, and Brian Gutekunst takes the General Manager helm over fellow executive candidates Russ Ball and Eliot Wolf. The Packers also introduce a new front office power struggle, with Head Coach Mike McCarthy, new GM Brian Gutekunst and fellow front office executive Russ Ball all reporting directly to President/Chairman Mark Murphy. This gives McCarthy a helluva lot more power, which was shown by him personally interviewing the GM candidates himself, even though in a traditional power structure, the new GM would obviously be his boss. Speaking of the coaches, Defensive Coordinator Dom Capers was FINALLY fired and Offensive Coordinater Edgar Bennett was "relieved of his duties and will be reassigned to a different coaching position in 2018." In a brilliant move, Mark Murphy hired former OC Joe Philbin back, making Mike McCarthy and Aaron Rodgers happier. Philbin also helped the offense win Super Bowl XLV, so that's a huge . As far as Defensive Coordinator, former Browns Head Coach Mike Pettine will take Capers' old seat. While the notion of "former Browns coach" probably isn't appealing to most Packers fans, Pettine was also the Defensive Coordinator for many of Rex Ryan's best years coaching in New York and Buffalo. He's established smart, versatile and successful defensive units, and with a GM willing to spend more (he said it, I'm not just aimlessly hoping here), hopefully Pettine will have a lot more to work with than Capers had in the past few years.
Now it's time to get to the key question marks as far as offseason roster moves....
Before we address specific, key points to address, here are the Unrestricted Free Agents the Packers could lose this Spring (sorted by 2017 Cap Hit):
Morgan Burnett, SS, 28. 2017 Cap Hit: $6.98 Million
Burnett was a defensive captain in 2017, but his veteran status was essentially wasted when he had to play many of his snaps out of position covering for major lapses in the secondary. He's played his entire career in Green Bay, and he's well-received by the city as well. I'm sure he'd love to come back, and with Josh Jones not your traditional Strong Safety, the Packers may need him. Burnett's $4.75 Million base salary ranked 4th among Strong Safeties in 2017, so if he asks to get paid a significant amount more despite his production drop-off, the Packers should let him walk. However, if the Packers have cap space left over after investing in other positional needs and Burnett doesn't get greedy, he should wear #42 for the Green and Gold again next season.
Ahmad Brooks, OLB, 33. 2017 Cap Hit: $3.5 Million
Brooks was signed on a one year deal to fill the veteran pass rushing void Julius Peppers left, and he played like an average backup edge rusher. AT 33, he's not getting any younger, and Outside Linebacker is the most likely position the Packers will fill in the draft. If the Packers did spend money on an outside linebacker in free agency, they'd undoubtedly get someone guaranteed to produce more. Goodbye, Brooks.
Davon House, CB, 28. 2017 Cap Hit: $2.8 Million
House was signed to be a starter alongside whoever won the battle between rookie Kevin King and underperforming fomer first rounder Damarious Randall. Turns out, House would actually play worse than both. Hell, Quinten Rollins was a backup and wasn't healthy enough to play more than a third of the season, and HE was still more dependable than Davon House. With a new Defensive Coordinator, the Packers can't get away with bringing a disappointing player back because "he knows the system." Unless they sign him for cheap and demote him to back-up reps, which I don't see them doing, then he shouldn't come back in 2018.
Jahri Evans, RG, 34. 2017 Cap Hit: $2.425 Million
Evans wasn't a bad starting guard, but he didn't stand out either. He was just your average run-of-the-mill starter, and at 34, his age can almost guarantee a decline worse than mediocre. If the Packers want to keep him around for depth and sign him back for less, fine, but I'm not comfortable with Jahri Evans starting in 2018 nor receiving a similar salary.
Richard Rodgers, TE, 25. 2017 Cap Hit: $1.9 Million
Rodgers finished off his rookie contract on an underwhelming year where he failed to reach 200 Receiving Yards. He actually began the season as the third-string, and although the Packers could probably bring him back for cheap, it's no skin off of their nose if they let the lesser Rodgers go.
Brett Goode, LS, 33: 2017 Cap Hit: $985 Thousand
Goode has dealt with injuries as of late, and he's not getting any younger at the ripe NFL age of 33. Still, if Justin Vogel and Mason Crosby want him around, long snappers aren't expensive and making the special teams units comfortable is an underappreciated element.
Quinton Dial, DT, 27. 2017 Cap Hit: $775 Thousand
Dial wasn't signed for much, but he only managed 19 tackles, none of which were for loss, in a backup role. It makes no difference in Green Bay if he's brought back or not.
Jeff Janis, WR, 26. 2017 Cap Hit: $702 Thousand
Oh, Jeff Janis. The former "Jordy Nelson 2.0" hasn't done much of anything in the past two years, especially after being replaced by Trevor Davis as the returner. In 2016, he had just 11 catches for 93 Yards, and in 2017, he had a mere 2 catches for 6 Yards. Wide Receiver is arguably the deepest position on the roster, so I highly doubt Jeff Janis will be wearing Green & Gold in 2018.
So, to sum it up, the only player the Packers may NEED to bring back is Morgan Burnett.
Now it's time for the main event...
WHAT THE PACKERS NEED TO DO IN THE 2018 OFFSEASON:
Aaron Rodgers needs a contract extension, and ASAP
If 2017 proved anything, it's that Aaron Rodgers may be the single most important player to any NFL franchise. Rodgers lifted a 4-6 team to the NFC Championship game in 2016, and his Injury Reserve stint took the 2017 Packers from being a Super Bowl favorite to missing the playoffs for the first time in almost a decade. He's still undoubtedly one of the few elite quarterbacks in the NFL year in and year out, and even at 34 years old, he was having an MVP-caliber season before an illegal hit essentially ended his season. His displeasure with Ted Thompson not giving him a solid supporting cast the past few season was certainly a significant factor in his firing. In a similar fashion, his poor terms with GM candidate Russ Ball was taken into serious consideration when Brian Gutekunst was hired instead.
Clearly the Packers deem him important enough to shape the front office AND the coaching staff (his positive relationship with former OC Joe Philbin was a factor in bringing him back for 2018). With the way contracts are structured in pretty much any major American sports league nowadays, the Packers could easily back-end the contract and actually save 2018 cap money; money the Packers could spend on giving Rodgers a supporting cast he deserves. We've seen what the Packers look like without Aaron Rodgers, and I don't want to see a Rodgers-less Packers aaaanytime soon.
If the Packers want to reinvest in positions of need, they need to relieve some of the money in their deepest position, Wide Receiver, and either let go of Jordy Nelson or Randall Cobb
I want to start out this part by saying I've personally met Jordy Nelson and Randall Cobb, and both players are bang-up individuals that love the community. Sometimes, it's hard to remember that the Green Bay Packers is a business, and they have to make business decisions. This roster needs help, especially on defense. While they don't have any Unrestricted Free Agents that need a major raise to come back like Nick Perry last year, they will need to invest in free agency and even possibly trades. Both will be more likely with GM Brian Gutekunst, who promised in his initial press conference that he'd be more aggressive in building a better roster. After years dealing with Ted Thompson, it's music to my ears.
With more money going to free agents, they need to save money wherever they can. Enter the Wide Receiver position. Davante Adams is undeniably the top target for Rodgers in 2018. He's had a combined 24 Touchdowns over the past two season, more than any other receiver in the NFL. His extensions was a brilliant and deserved move by the front office. They also have Geronimo Allison developing into a solid option, and Trevor Davis flashed signs of potential in 2017. This means the Packers don't necessarily need both Randall Cobb and Jordy Nelson on the roster in 2018. Cobb is 27 and set to earn $12.7 Million on the final year of his contract. Nelson is 32 and set to earn $12.5 Million on his final contract year. At this point, whoever they think would see fewer reps in 2018 should get cut. $12+ Million is a lot of money they can put into a cornerback. Personally, I think Nelson could retire after this final year, so at the time I'm writing this, I'd cut or trade Cobb and keep Nelson around so he can retire as a Packer.
The Packers need a new Right Guard, and if Jason Spriggs can't stay healthy, they need a new Right Tackle too.
Let's start with Right Guard. Jahri Evans is 34 and an Unrestricted Free Agent, and with a "C" grade this season combined with the age and status, he won't be getting any better and should be replaced. I've heard local radio pundits saying they'd be fine with Justin McCray starting opposite of Lane Taylor, but uh HELL NO. McCray was an absolute liability on the right side of the line this season. I'm fine with him being a backup option, but no one that earns a "D" as a starter should be the preferred option to protect Aaron Rodgers. I'm fine with investing in a mid-level guard like DJ Fluker, Andrew Norwell or Justin Pugh, but they Packers could get a solid guard in the Second, Third or Fourth rounds and get a bargain start for years.
As far as Right Tackle is concerned, I'm done with Bryan Bulaga. I've been saying he's overrated for four seasons now, and the injury-prone Iowa man is set to earn $8 Million in the final year of his contract. Cut the dead weight, literally. He's probably not going to stay healthy all year, and even when he is, he's nothing more than an average starter and Aaron Rodgers deserves better. Jason Spriggs, the 2016 Second Round selection, was kept to a reserve role as a rookie and didn't perform well, and although he showed a similar talent level to Bryan Bulaga when he filled in during the 2017 season, he too couldn't stay healthy and suffered a nasty season-ending injury to the kneecap. Apparently the injury is a pretty major one, so if the Packers don't believe he can get back to 100% and at the same time stay healthy, they need to address Right Tackle as well. It could be a smart move to take a Right Tackle in the early-to-middle rounds. Selecting in that area of the draft will ensure a Tackle good enough off the bat to provide competition to Spriggs AND be dependable enough to be a fill-in starter if Spriggs can't stay healthy.
The Packers need an edge rusher. Badly.
It's no surprise that the Packers need to address the pass rush. As far as the front seven is concerned, the three defensive lineman are fine. Mike Daniels is a Pro Bowler and both Kenny Clark and Dean Lowry developed wonderfully in their sophomore seasons. As far as the linebacker situation is concerned, well, there are some concerns. Nick Perry got hella paid last offseason, and although he's still a solid option that's a borderline double-digit sack player if healthy enough for an entire 16-game schedule, he can't be the only option. Clay Matthews is aging and was an okay edge rusher, but he looks much more comfortable (and talented) blitzing from the inside. Kyler Fackrell doesn't look like he'll be anything more than a rotation back-up edge rusher, so they need fresh energy coming off the edge. Now, how will they get it? Right now, it looks like edge rusher is absolutely the top priority with the 14th Overall pick in the draft. Players like LSU's Arden Key, Clemson's Clelin Ferrell and a few others could add both youth and explosiveness coming off the edge. The Packers are starving for both.
Speaking of Linebackers, it's time to move Clay Matthews back inside.
Matthews did earn a "B" grade, but if you look at how Matthews earned his team-leading 8.5 Sacks and 13.5 Tackles for Loss, the majority of them came when he was blitzing from the inside. Now, Clay is 31 and he's set to earn $11.4 Million in the final year of his contract next year. There's a good chance that the Packers could cut him. However, if I was the GM, I know I'm not going to overpay to bring back Morgan Burnett and I'll cut either Randall Cobb or Jordy Nelson. This defense needs as much leadership as they can get, and in the system Mike Pettine will run, they'd have to pay any free agent linebacker a similar salary to provide an equivalent talent and experience combination. Blake Martinez has developed into a star Inside Linebacker, but Jake Ryan is nothing more than a backup experienced enough to see as many reps as he needs to. Ryan has likely hit his ceiling. Moving Matthews inside and keeping that explosive production over the inside gaps, as well as adding a young, explosive option on the outside, could be the recipe for a much more successful pass attack.
Spend money on a talented Cornerback. BIG money if you have to
Sure, the Packers could go for another young cornerback in the draft, but guess what: we've done that in the first two rounds in recent draft with Kevin King, Damarious Randall, and Quinten Rollins. Are any of them every-down starters in 2018? Nope. This team needs a defensive leader who can simply be an every-down, shut-down veteran corner so Kevin King and Damarious Randall can get CB2 and CB3 reps (decided on whoever looks better in camp) and Quinten Rollins not seeing any more than fourth-string reps. Maybe Iowa's Joshua Jackson would be good enough, but I'm not going to gamble on another young corner. I want proven talent, and they need proven talent.
There are two avenues to get proven Corner talent: free agency and the trade market. I don't think they need to be the top baller and get Trumaine Johnson with an AAV (Average Annual Value) of $16.7 Million in 2017. Names like Morris Claiborne, Malcolm Butler, Marcus Sherels, Alterraun Verner, Patrick Robinson and Robert McClain all peak my interest. However, looking through the names on the Unrestricted Free Agent list, I don't really see a guy capable of being a veteran leader and playing as many reps as anyone else in the secondary. That's why I think it's time the Packers explore trading for a player like Richard Sherman or Patrick Peterson. Both of those names have surfaced on random trade rumors in the past calendar year, and both players would be talented and experienced enough to lead this Packers secondary. The Packers could also include players like Ty Montgomery, Jordy Nelson, Randall Cobb or Clay Matthews in a deal, with all of those names being valuable yet expendable in planning for the 2018 campaign. Whoever they get, don't sign another Davon House. Please.
Packers Fans: start studying up on these NFL Draft prospects
1. Joshua Jackson, CB, Iowa
2. Arden Key, DE/OLB, LSU
3. Roquon Smith, LB, Georgia
4. Denzel Ward, CB, Ohio State
5. Clelin Ferrell, DE/OLB, Clemson
6. Harold Landry, OLB, Boston College
7. Sam Hubbard, DE/OLB, Ohio State
8. Marcus Davenport, DE/OLB, UT-San Antonio
9. Tremaine Edmunds, DE/OLB, Virginia Tech
10. Ogbonnia Okoronkwo, OLB, Oklahoma
Welp, those are the main things. Let me know if you can think of anything else the Packers should worry about!