Sam's Grading the Pack Week 16: An Exodus is Necessary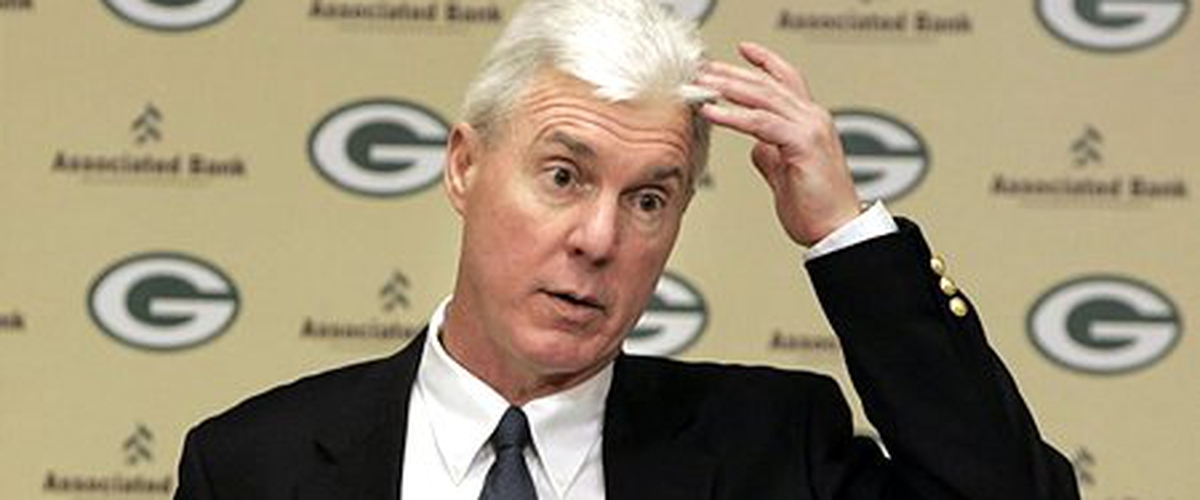 Okay, the title may have been slightly inspired by the new Star Wars movie, but it stands true. They got shut out AGAIN. The last time the Vikings pitched a shutout? 1993. The only other time in history where the hated Vikings shut out the Packers? 1971. Pathetic. I get that Aaron Rodgers is on injured reserve and Brett Hundley has to step in, but Hundley simply falling down on third down and throwing an interception in the red zone, that's uncalled for. The defense didn't even play that poorly, but when you don't score a single point, you're not going to win. I'm sorry, but ZERO POINTS?!
Like after any other catastrophe, it's time now to decide what to do differently moving forward. Here's an immediate decision: start Joe Callahan in Week 17. Brett Hundley sucks, he's inconsistent, and you know he's not the guy. These fans are booing him on every drive, and if you get boo'd at Lambeau, that's a big deal. Hell, do it just to get a different look; everyone knows the game doesn't matter anyways and Brett Hundley himself alluded in his press conference to the now-obvious fact that he's not good enough to be a starter.
I don't think there are any other mandatory decisions that need to be made over the next week, but with the last game meaning nothing, we can all start looking towards what to do for 2018. First and foremost, fire Dom Capers. I've been saying it for weeks, and even though the defense put together a decent performance against one of the best teams in the NFC, this team still had zero interceptions, forced zero turnovers and looked confused on more plays than they should have. Next man higher on the totem pole is Mike McCarthy, and for the first time in my life, I'd consider firing McCarthy as well. I've been a big McCarthy fan up to this point, but he's calling interior running plays on 3rd & 12 and teams with less-than-great defenses are predicting what Green Bay's going to do with the ball. There's little to no creativity at all, and with a run-first quarterback, you'd think trick plays or read options would be more popular. Nope.
In one take that some people call for each and every year, it's time for Ted Thompson to go. The General Manager's job is to gather talent, and looking at this team, he hasn't done a good job at, well, doing his job. In free agency, he's let quality players like Casey Hayward, Julius Peppers and Micah Hyde go while signing busts in Martellus Bennett, Ahmad Brooks and Davon House. He also spent big money in extending Clay Matthews, Mike Daniels and Nick Perry, and none of those players have played up to their price tag. The other half of the GM's job is the NFL Draft, and Thompson has certainly disappointed in that category. Out of the 10 draft picks, Thompson passed on T.J. Watt and Dalvin Cook, and less than half of the draft picks have made a significant contribution in a single game this year. First Rounders Damarious Randall, Datone Jones and Derek Sherrod have all underperformed or downright sucked. Second Rounders Jason Spriggs, Quinten Rollins and Jerel Worthy have all played just as poorly. Thompson hasn't truly been successful at any facet of his job over the past few years, so it's time to go.
This leads to an equally important take: If Packers President Mark Murphy doesn't replace the necessary people in the front office and coaching staff, then it's time for him to go too. Change is necessary when things aren't going well, and things are rough right now. The Packers are investing a ton of money into fun fan activities surrounding Lambeau Field with the Titletown theme, but you know would be even more meaningful for the Titletown theme? WINNING A TITLE. And you can't exactly do that when you don't even make the damn playoffs. If no major changes happen in the offseason and I was Aaron Rodgers or Davante Adams, why would I bother re-signing? I'm not going to buy into a culture that isn't trying to be as successful as possible on the field, and as a fan, I shouldn't be subjected to that culture either. If the Packers don't have important heads rolling in near offseason, they're showing that they don't require success for their staff to keep their jobs. I don't want to be a fan of any team with that mentality. Do you?
OVERALL: D+
Offense: D+ QB/RB: D WR/TE: C+ OL: B-
Defense: C DL: C+ LB: B- DB: D+ Special Teams: D+
BEST GRADE: A: Kenny Clark, DT
For the second straight week in a row, Kenny Clark was the best player on the entire roster. He plugged up the run game and prevented Latavius Murray from doing any damage up the middle, and in his "spare time" he got in the backfield for two of the team's three sacks and had three total QB hits. With Nick Perry and Clay Matthews, the two starting edge rushers, both inactive with injuries, this performance from Clark was clutch. In the past few games, Clark has played much better than the 10 Million Dollar man Mike Daniels.
WORST GRADE: F: Brett Hundley, QB
Ah, Brett Hundley getting another "F", back in his natural state. He completed less than half of his passes, didn't even reach 140 Yards, threw no touchdowns and gave up two interceptions, one being in the red zone. A Passer Rating above 30 was generous, and he once again couldn't complete a pass further than ten yards down the field. He literally fell down on third downs, when he wasn't completely overthrowing or underthrowing receivers. Yes, drops didn't help his cause, and throwing in general isn't the easiest in single-digit temperature weather. Still, he should not be a starting NFL quarterback. Easy as that.
Honorable Mentions: B+: David Bakhtiari, LT; Lane Taylor, LG; Corey Linsley, C; Blake Martinez and Jake Ryan, MLB
It's usually not a great day when only one player makes the "A" range, and being shut out at home is certainly not a great day. Still, David Bakhtiari, Lane Taylor and Corey Linsley had a phenomenal job protecting a quarterback that shouldn't be under center. The only sack given up was on the right side, and Brett Hundley brought that upon himself. On the other side of the ball, Blake Martinez and Jake Ryan plugged everything up on the interior of the defense, both racking up double-digit tackles and preventing any major plays up the middle. If this defense had any consistency in the pass rush or the secondary, some of these losses could have been prevented.
MVP Watch: He didn't play, but Davante Adams is still leading the MVP race. Blake Martinez (3.19) in second got a hair closer, and third place looks to be a race between the falling Jordy Nelson (2.92 GPA) and the rising David Bakhtiari (2.87 GPA).
STATS OVERVIEW:
Passing = Hundley: F (17/40, 130 Yards, 0 TD's, 2 INT's; 5 Rush, 48 Yds)
Rushing = J. Williams: B- (15 Rush, 58 Yds; 7 Rec, 69 Yds); A. Jones: C+ (3 Rush, 13 Yds)
Receiving = Nelson: C+ (3 Rec, 11 Yds); Cobb: B- (4 Rec, 22 Yds); Allison: C (1 Rec, 9 Yds); Kendricks: C (4 Rec, 36 Yds); Clark: C+ (3 Rec, 36 Yds)
Defense = No Interceptions, 3 Sack (Clark x2, Fackrell x1)
Question? Comments? Concerns? General Feedback? How many heads should roll?
Thank you and God Bless,
Samuel R. Fuller