Sam's Grading the Pack Week 9: It's Time for Dom Capers to Go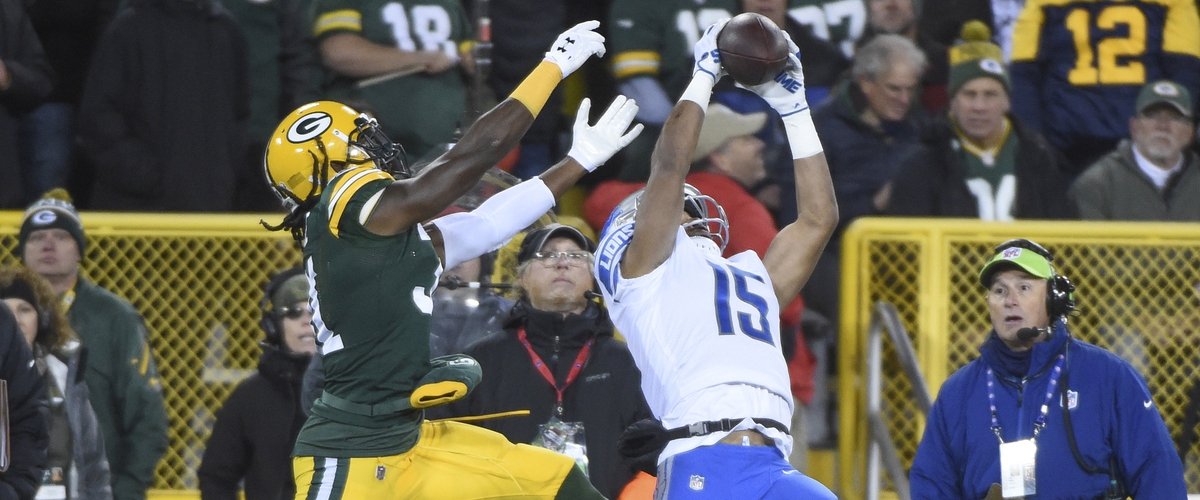 I'm going to start off by saying I don't think Brett Hundley should be the starting quarterback, but this team would have lost if any other available quarterback played on Monday instead. The Lions never punted. It's been since 1971 since they didn't punt at all in a game, and they did so in front of a national audience in one of the hardest stadiums to play in. How could that be? Well, for starters, the Packers defense let them convert almost every third down attempt, and they only managed one sack and had zero interceptions. Matthew Stafford looked like he was sleepwalking for half the game and still managed to throw well over 300 yards. Once again, how could that be? It has to come down to coaching and personnel. If you look at the individual grades, other than Davon House, no one else on the team was specifically awful. As a unit, that's where they struggled. They had a week and a half to prepare for a home game with a relatively healthy offense and still this team looked confused and three steps behind the entire game. Hell, I saw Clay Matthews grab Kyler Fackrell by the shoulderpads and show him where to line up at one point. That happens in elementary school flag football, not for an NFL team that began the season with Super Bowl hopes.
Divine Intervention and Remember The Titans-like inspiration barred, there's no way in hell this Packers team is making the playoffs. Sure, Brett Hundley couldn't complete a damn pass beyond 10 yards and completely missed Jordy Nelson on a touchdown throw, but no one was going to play nearly to the level that Aaron Rodgers played it. If anything, this showed how the Packers kind of got lazy with Aaron Rodgers at QB. They could get away with mediocre defense and lackluster play-calling for years and still have a legitimate chance to go to the Super Bowl because they had one of the greatest Quarterbacks of all-time at the helm. Guess what: Aaron Rodgers is 33 and he's badly injured his throwing arm. He's not going to last forever. As much as we can question why this team didn't get a better insurance policy at quarterback if they really thought this was going to be the year to push for a title (they had to have known Brett Hundley wasn't ready, right?), hindsight is 20/20.
The biggest revelation I had after the game was the potential complete disconnect between Ted Thompson and Dom Capers. Think about it. Ted Thompson keeps on drafting guys and trying to convert them, ergo Damarious Randall and Quinten Rollins to corners, in a defense where rarely the players Thompson drafts actually fits in Capers' system. This team began to be exposed for their poor drafting last season, and despite the emergence of Blake Martinez this year, the poor choice in defensive personnel makes you really start to wonder what Ted Thompson was thinking.
The Packers firing Ted Thompson will only be a fantasy until at least this off-season, but as we've seen with other teams, sometimes big changes need to be made for the sake of change. Look at who we just played: the Lions. In the season where Jim Bob Cooter took over as the Offensive Coordinator halfway through, suddenly Matt Stafford looked like an elite quarterback in the second half. Do you really think he suddenly just pulled all of that talent out of his ass Week 9? Absolutely not. All it took was a different voice with inspiration and a fire lit under his ass to make a world of change. Maybe for the Packers, all it will take is a Defensive Coordinator literally there to get in a player like Mike Daniels' face when he makes a costly mistake. Dom Capers will never be that guy. Do I think Dom Capers should bear almost all of the blame for the Packers' current demise? Not a chance, but sometimes, change needs to be made for change's sake, and the longest-tenured defensive coordinator needs to get a pink slip.
Anyways, back to your regular-scheduled programming:
OVERALL: C-
Offense: C+ QB/RB: C WR/TE: C+ OL: B-
Defense: C- DL: C- LB: C- DB: C- Special Teams: C-
BEST GRADE: A-: Jamaal Williams, RB
Well this was certainly a surprise. I don't think I'd ever expect the third-string running back to end up having the best grade on the day, but that goes to show how absolutely no one significant showed up to play against the Lions. He only had one run for a yard, but that yard was a touchdown. he also caught 2 passes for 31 yards and was the only running back that could block in the passing game, a necessity for the scrambling-happy Brett Hundley. There will likely be a mixture of plays for Williams, Aaron Jones and Ty Montgomery come next week.
WORST GRADE: D-: Davon House, CB
Believe it or not, it wasn't Brett Hundley. If you just look at the stat sheet, Davon House had 9 tackles and one for loss. Not so bad, right? Wrong. That tackle for loss is the only thing keeping House from getting an "F". He let his man Golden Tate rack up over 100 yards and multiple touchdowns, and twice he was literally turned the wrong direction. The new #1 Cornerback has not been worth a penny of what we paid him, and games like this really start to raise questions about Ted Thompson's ability to bring in effective players, whether through the draft or through free agency.
Honorable Mentions: B+: David Bakhtiari, LT; Jahri Evans, RG; and Blake Martinez, MLB
A fully-healthy David Bakhtiari had a game reminiscent of his stellar 2016 campaign. The sacks that came off of his end weren't because of Bakhtiari; they were because Brett Hundley literally runs towards edge rushers half the time. Jahri Evans put together maybe the best run-blocking game by any Guard this season. Evans was making key blocks halfway down the field towards a first down on multiple occasions. Blake Martinez had a classic Blake Martinez game, racking up double-digit tackles and rarely, if ever, letting a runner get past his outstretched arms. If only Martinez' breakthrough season could be accompanied by any form of a decent pass rush...
MVP Watch: After three games of a mediocre pass offense, Blake Martinez has risen to be the current Most Valuable Player with a 3.38 GPA. Former leader Jordy Nelson sits right behind him in second with a 3.31, and only fellow receiver Davante Adams (3.23) has a GPA above 3. If that doesn't scream "help", I don't know what does.
STATS OVERVIEW:
Passing = Hundley: C- (26/38, 245 Yds, 0 TD, 0 INT; 4 Rush, 22 Yds, 1 TD)
Rushing = A. Jones: C- (5 Rush, 12 Yds; 2 Rec, -1 Yds); Montgomery: B- (5 Rush, 33 Yds; 1 Rec, 18 Yds); J. Williams: A-
(1 Rush, 1 Yd, 1 TD, 2 Rec, 31 Yds)
Receiving = Nelson: B- (4 Rec, 35 Yds); Adams: B (7 Rec, 53 Yds); Cobb: B (5 Rec, 58 Yds), Kendricks: C+ (2 Rec, 32 Yds)
Defense = 0 INTs (Randall, House), 1 Sack (Perry 0.5, Lowry 0.5)
Question? Comments? Concerns? General Feedback? Is it time for Dom Capers to go? Please let me know!
Thank you and God Bless,
Samuel R. Fuller