Chuck Kaiton talks Yard Goats with Whalers fans at a Devils game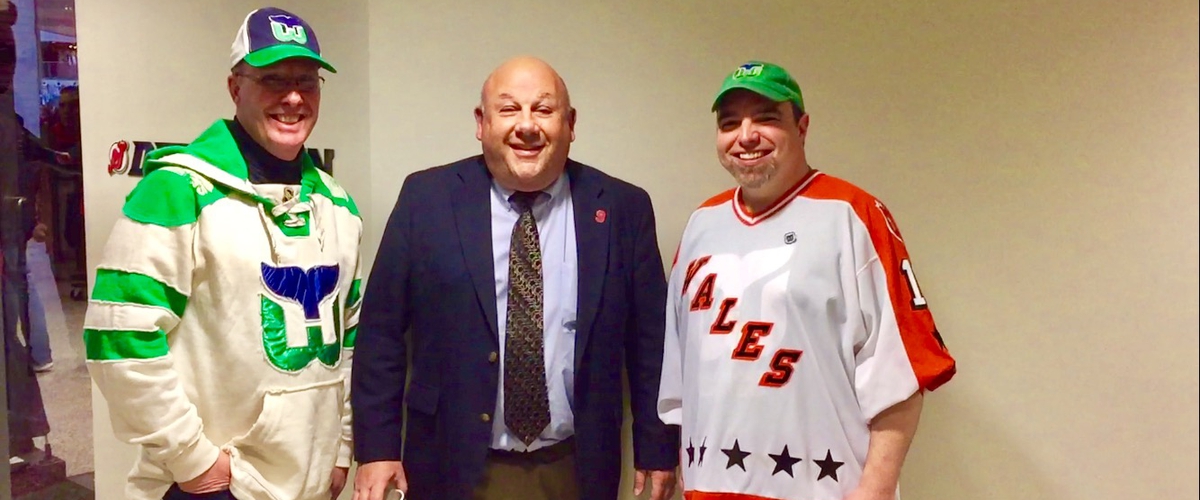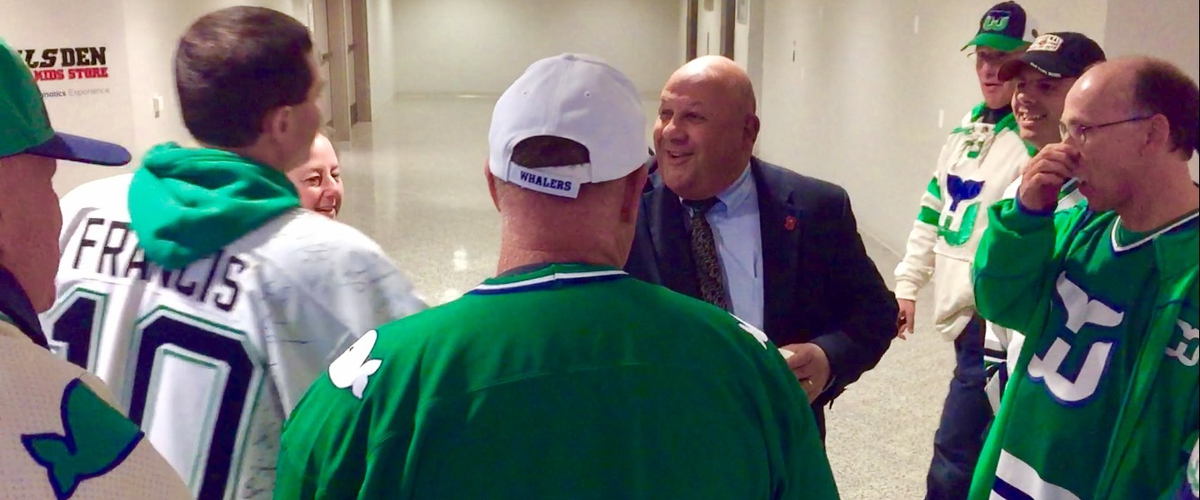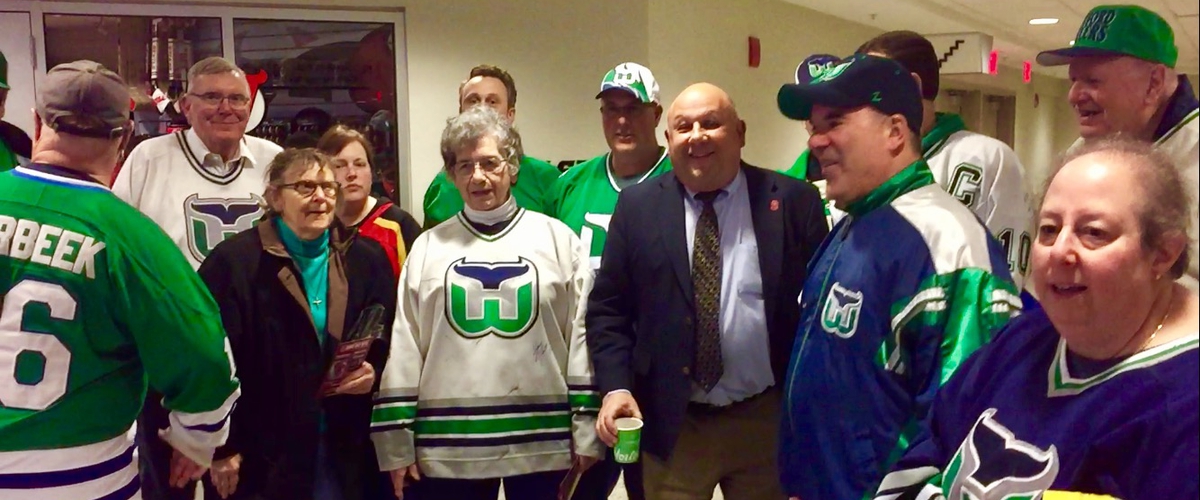 The Hartford Whalers Booster Club puts on an annual bus trip to a nearby NHL arena. Usually the group gets lucky enough to run into an old coach, or an old player who spends a few minutes remembering Hartford's major league days. There is always a Whaler connection no matter what game they seem to attend.
This trip the Hartford Whalers Booster Club traveled to Newark to see the Carolina Hurricanes against the NJ Devils. The club met for a few minutes with the voice of the Hartford Whalers. Chuck Kaiton has been with the franchise ever since they were in Hartford. There are more Whaler fans than you can count who remember listening to Chuck Kaiton on the WTIC 1080 AM, especially when the Whale was on the road.
The Hartford Whaler Booster Club was told they could meet Chuck Kaiton around 5:45pm before the game. The group gathered near the media elevator and there he was. Kaiton remembered many people by name and one of the first things out of his mouth was about the Hartford Yard Goats. Apparently he was ed about the Hartford Whaler weekend and he will be there to attend.
Another treat for the club was the chance to see and get a photo with the Stanley Cup. The was in Newark as well. The events included a pop-up arena, a virtual zamboni resurfacing experience, a museum in a 53 foot trailer and Lord Stanley's Cup. The club's name was announced and put on the jumbotron and the Carolina Hurricanes defeated the New Jersey Devils 3-1.
The trip even included a luncheon buffet at the restaurant . The owner of the restaurant is a big Whaler fan and has fed the group during their last two Hartford Whaler Booster Club trips down to Newark. There is always an excellent Whaler cake for dessert as well.
If you are interested in learning more about the Hartford Whalers Booster Club check out their website at WWW.WhalerWatch.Com.