No Matter What, Machado Is Still Best At 3rd - And The Dodgers Don't Care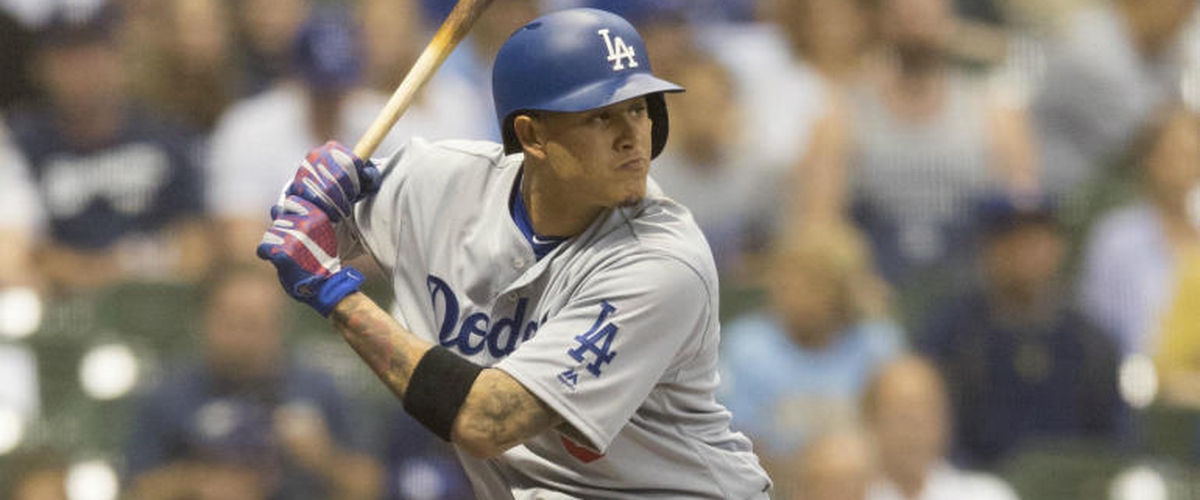 Manny Machado has built a name for himself as infielder, but is it in poor taste?
If you've followed baseball casually over the last few months, you may have heard of the name . The former shortstop turned third baseman turned shortstop was the talk of the league entering the All-Star Break, with much speculation of him being traded from the struggling Baltimore Orioles to a team in the playoff hunt. Baltimore had several teams chomping at the bit for him, including Milwaukee, Philadelphia, and New York before . Machado, who turned 26 a few weeks ago, is on record for a career year - posting a .315/.387/.575 line while belting 24HR's and driving in 65 RBI. He was named to his fourth All-Star game, and wore his Orioles jersey for the last time in the game.
He's incredible, and is more than likely a candidate for MVP. There's just one problem.
He's horrible in the field.
The Numbers
Now, let's clear the air here. He's not horrible, he's just not that good at shortstop. When Machado started playing shortstop on occasion in 2016 (he played 45 games at SS and 114 at 3B), his fielding dipped .008 from .979 at 3B to .971. In comparison, this is like having Oakland Athletics shortstop playing in place of Machado. Both posted the exact same fielding percentage at the position, Machado had 13 errors and so did Semien (fielding, not throwing). For those of you that like to delve into a sabermetric angle when it comes to fielding, Machado possessed a -8 Rtot/yr (he's worth -8 runs over approximately 135G). Comparing that to the likes of Semien, we see Machado is worse by -6.
Fast forwarding to 2018, we have a Manny Machado that is sitting on a -19 defensive runs saved (DRS) at shortstop. The only person close is Xander Bogaerts with -14 who broke his ankle back in April. The numbers also show that his UZR () last in eligible shortstops at -7.7, more than double the next lowest of -3.0 by Ahmed Rosario. UZR is the most consulted sabermetric when it comes to how effective someone is on defense, showing whether a player can save or give up runs and it does not help the current case of Manny Machado. He's never posted a UZR above 0.5 at shortstop in 1,200 innings. But how does all these numbers stack up for Machado at third base?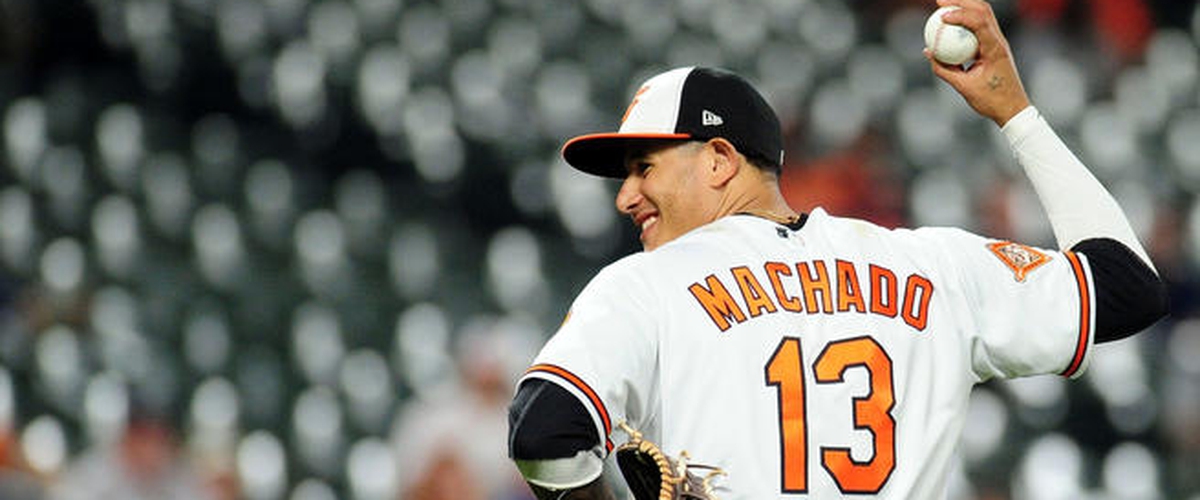 A position where he's a two-time Gold Glover, Machado has posted elite numbers over the years. His highest was 20.8 in 2013, more than perennial Gold Glover Nolan Arenado. Since then it has dwindled but has hovered around "great" according to FanGraphs' context chart. His lowest UZR was in 2017, coming in at 2.3, which paired with several lows in his career. But, UZR is much like WAR. It doesn't measure the value of the player perfectly, but it gives a pretty clear understanding of how good or bad a player can be. So do the other metrics like DRS and Rtot/yr. but they're still necessary to consider.
It's been clear in the past and present that the numbers don't lie, especially when it comes to baseball. But what if we bring it down to a simple eye test? Well, Fangraphs can help us with that too.
It's All Eyewash
Fangraphs has created a wonderful tool called the 'fan scouting report' to measure how "good" players are on defense. As a fan of the sport and someone who knows a little bit, I believe it's fairly accurate. The ratings, out of 100, demonstrates how good players are on fans observations and honest reports. It's all subjective, and pretty much pointless. Let's compare him back to our old friend Marcus Semien. Machado, an "elite fielder" who is filled with highlight plays compared to Semien, a middle of the road fielder who is useful but has much more room to improve.
Semien is much like Machado in being a shortstop turned third baseman turned shortstop. Their fielding in the shortstop position is close by sabermetrics, but we would never be able to tell. The fan report shows a dramatic in the career numbers, with a difference instinct (Machado's 84 to Semien's 41) and hands (Machado's 82 to Semien's 27). The arm between them is incomparable too (Arm strength is 88-45).
But what does this mean, Tyler?
It means once we've seen Manny at his best in 2013 and 2015, it's hard to see him as what he is - a bad fielder. The fan reports are done by those that have seen the highlight reel plays that will show up on occasion, but there's still a glaring ignorance to the fact that he's losing his value. This is not to discredit the value of his offense. His offense has been top 5 in shortstop and third basemen since he entered the league, but there comes a point when a team looks at him and sees that he is a liability.
But the Dodgers don't care. A team that fell short of a World Series Championship to the destiny driven Houston Astros is in need to forego the fielding problems for his offensive prowess. He's not , he's not Marcus Semien, he's Manny Machado.
He's built a reputation of being a world class third baseman, but the sense of pride in playing shortstop is too much for Manny to want to let blow by him. He'll need to show that he's world class in a league where teams pay top dollar for shortstops. With his contract likely not being renewed by the Dodgers come the end of the season, his value will be at its highest at shortstop. The second half of the season will be crucial for Machado to prove that he's a shortstop by skill, and not a shortstop by pride. Because until then, he's playing out of position.