The Pedroia Doctrine - Part 2: Shipping West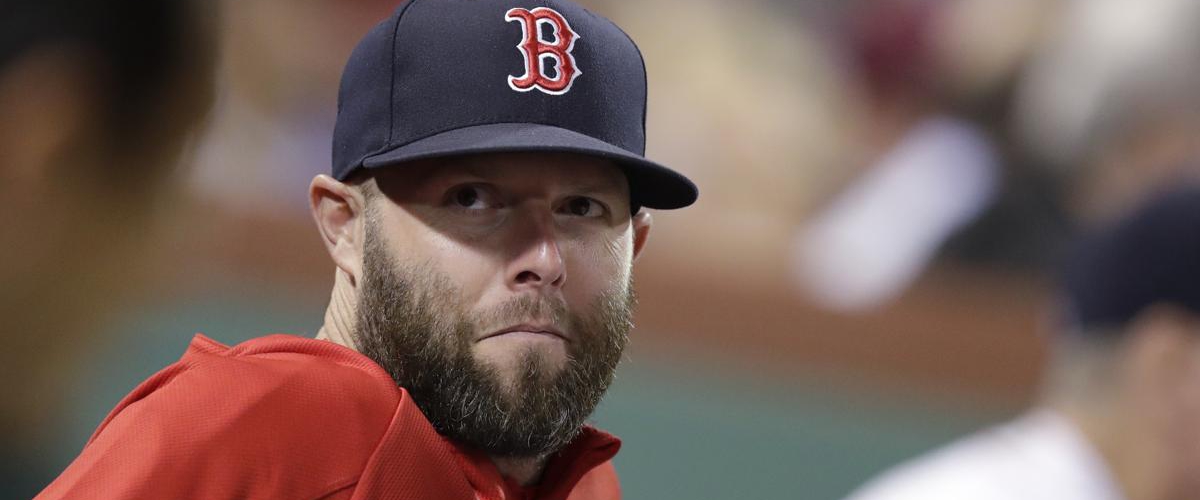 If you read part one, you know my stance on . Chavis, the Red Sox number one prospect, joins the Red Sox within the next three years in a "best-case-scenario" timeline. My perfect scenario includes a huge, however unlikely, trade of . The concept of trading a childhood idol for a generation of New England based Red Sox fans is odd, but sports is a business. Players can remain as loyal as possible until management decides to move in a different direction. Change is good in baseball, and can even lead to a World Series - that is, if you're lucky. Just ask John Farrell about that. Change in the field is good too, as long as you don't bring that up to Dustin Pedroia.
It doesn't take a savvy analyst to notice the value in Pedroia, and that the idea of moving him is pointless. A career .300 hitter on his way to 2000 hits is exactly what the Red Sox need, but how long can a team endure a player who sits on the DL and eats a budget that can be used on young talent and better performing veterans? There are numerous teams on the rise that would love Pedroia's scrappiness and veteran leadership. They'd also love the last few years of .300 Pedroia before he turns into a shell of his former self or another injury claims him for good.
Trade Candidates
West coast born and raised, Pedroia going back west feels like like it could be a great send off as Father Time claims Pedroia for good. Here's what I think of each teams in this situation. (Note: I merely projected each teams stance on acquiring him. I did not list players the Red Sox would receive.)
Seattle Mariners
The Mariners are locked up with and , and with a very depleted minor league infield there is no trade chips to hand out. Pedroia would probably love to play with and Cano and such, but Jerry Dipoto is smarter than to waste his chips on another contract heavy second baseman. Next.
Oakland Athletics
The A's have shocked the baseball world this season, going on a season long tear that will more than likely bring them a Wild Card berth. is having a career year at 34 years young, and will be a free agent at the end of the season. I think the A's will re-sign Lowrie to a 1-year deal to bridge the gap until is ready to assume the position full time. It's also worth noting Oklahoma Sooners quarterback can play second base (Murray played baseball for OU, splitting time between OF and INF). He probably won't be ready for at least a year or two, but the so they have a belief he will be a . Because of all this, I don't see the A's making a trade for Pedroia. They would more than likely make a splash in free agency or would play with their prospect pool. It'll be interesting to see what Oakland does after this season about upgrading their roster.
The San Francisco Giants
The Giants have their own love affair with second baseman . Panik has been productive and a fan favorite, so an acquisition of Pedroia seems unlikely - especially when the team is on the cusp of a restoration. In the inevitable breakdown of mid/minor assets for prospects that can pull them out of a rough spot in the system report (), he won't even be a thought.
San Diego Padres
A young and cheap San Diego team seems like an unlikely group to bite on the aging Pedroia, so I'll count them out. With maybe one of the best farm systems in baseball now that they're in possession of , they're set up for a great future both in pitching and in the field. Look for to steal the show at second base in San Diego once he's primed. They also have who, while not great, has been a serviceable placeholder for as he comes back from injury. You can't rush greatness to its' next potential, and the Padres are taking it slow with Tatis. Their time will come.
Los Angeles Angels
The Angels are not exactly a "young" team. Taking on a 35+ year old infielder may not be an attractive deal for them, especially with a farm system that now ranks 12th from its preseason rank and is up from 28th in 2017 and 30th in 2016). However, with the recent production of Pedroia and his leadership presence in the locker room, he provides value to an Angels team that is trying to bridge the gap before calling up prospect , who is projected to get a call up at the same time Pedroia's current contract expires. The Red Sox eating part of the remaining contract and taking on a low level prospect or two would be a sound deal, helping LAA gain an asset and helping Boston make room for either a prospect or a younger and more/equally productive player.
Los Angeles Dodgers
The Dodgers have maybe the best team on paper in all of major league baseball. With the acquisition of and , the Dodgers are not only elite up the middle they have the depth to back them up. The Dodgers currently have under contract, hitting arbitration this offseason, and shelved with Tommy John surgery - but the Dodgers are still trying to find a way to keep their new toys past 2018. With both Machado and Dozier on the brink of free agency this off-season, the Dodgers would have to compete against the Yankees and Phillies, both of whom have already expressed interest in pursuing Machado and could fall back on Dozier if they're unable to grab Manny. The Dodgers would have to manipulate their infield to fit , , Seager, and a combination of or if Manny returns. If Manny does not come back, then the Dodgers are putting everything into a second baseman they can call an every day player. Getting Pedroia in LA would be a great home coming for the team that already draws the highest attendance in the National League. Dave Roberts runs a pretty fun team in Los Angeles and a powerful lineup could take a lot of offensive pressure off Pedroia. That's big for him to regain his confidence, and could help hits stats inflate a little bit.
Arizona Diamondbacks
The Diamondbacks are breaking expectations this season. A team that makes you say "wait, really?" when someone says they're 1st in the National League West. A reunion with former Red Sox bench coach Torrey Lovullo could be in store, and could also help them beyond the field. Reprising an old relationship is always good in sports, but as an aging player who is on his way out this relationship could help make an already healthy Diamondbacks clubhouse better. hits free agency at the end of the season, pending his arbitration case, and an acquisition of Pedroia could move Ketel Marte back to shortstop. I have a feeling that if Mike Hazen (former Red Sox director of player development and director of baseball operations) will jump at the familiar face of Dustin Pedroia, and cut ties with Ahmed. The connections are there, and I think this is the most likely move.