2017 NFL Mock Draft
The NFL Draft is only half an hour away, so I will go ahead and release my predictions for the first round. I will not be predicting trades because that is impossible to keep up with. So if the order stays the same (yeah right), then here is how I believe the first round will go!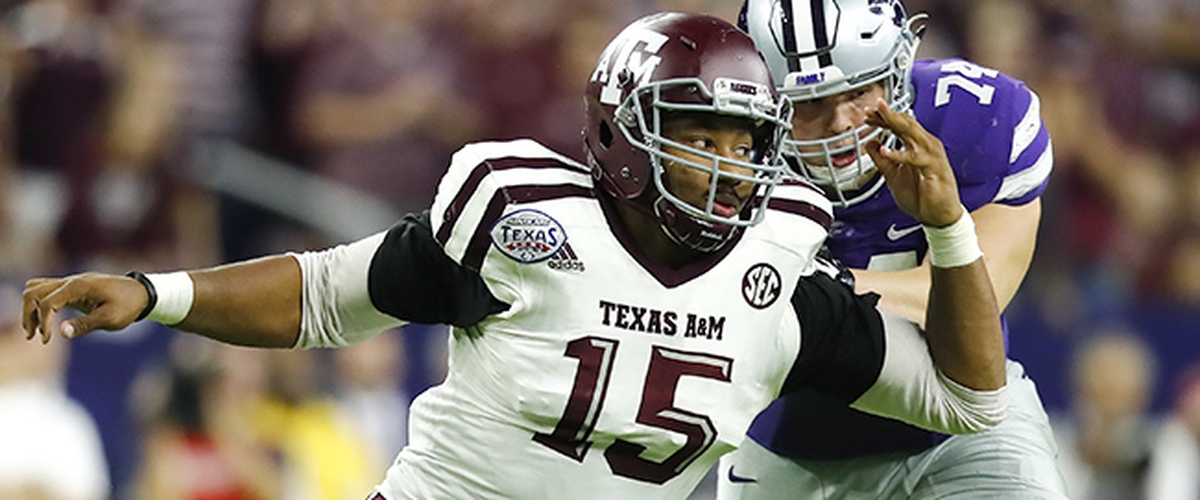 1 Cleveland Browns: DE Myles Garrett (Texas A&M)
The Browns have needs all over the field, so it is clear that they will take the consensus best-available player.
2 San Francisco 49ers: DE Solomon Thomas (Stanford)
Thomas' draft stock has been rising the last few weeks, and the Niners could use a physical force to start replacing all the defensive guys they've lost over the last couple seasons.
3 Chicago Bears: QB Mitch Trubisky (North Carolina)
Just because the Bears signed Mike Glennon in free agency doesn't mean they're happy with their QB situation. Bringing in Trubisky makes sense since they can let Glennon run the team while they see just how good Trubisky is.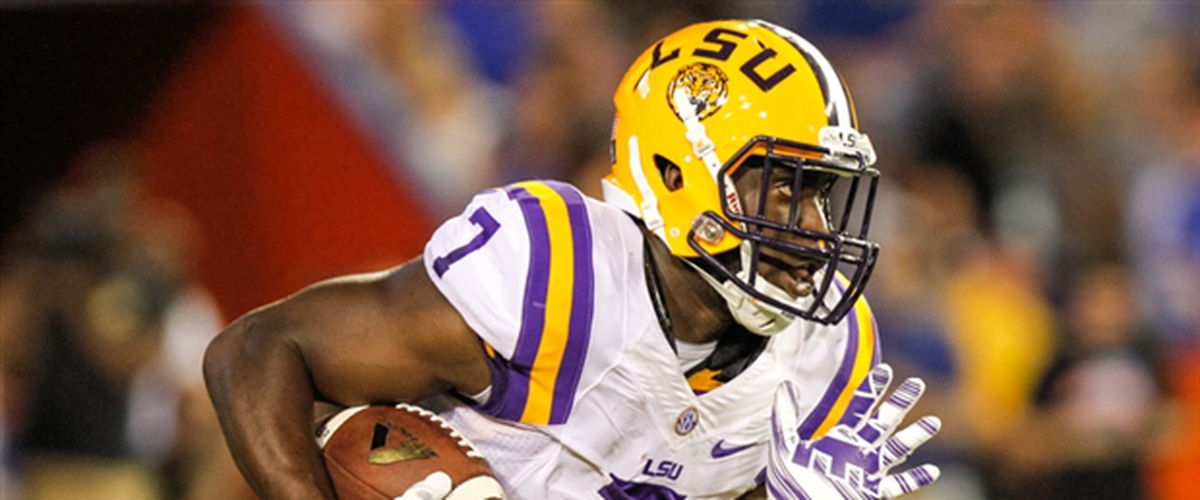 4 Jacksonville Jaguars: RB Leonard Fournette (LSU)
The Jaguars could use a dominant rusher to take some pressure off of Blake Bortles. If there is one running back in this draft that can take away the focus of a defense, it's Fournette.
5 Tennessee Titans: CB Marshon Lattimore (Ohio State)
Tennessee could go wide receiver here, but I feel like they have more need on the defensive side of the ball. They may also trade this pick away since they don't really need it.
6 New York Jets: S Jamal Adams (LSU)
The Jets will luck out and land Adams at #6. Adams is a great leader and he can help to unite the Jets' sitcom of a locker room.
7 Los Angeles Chargers: S Malik Hooker (Ohio State)
The Chargers' secondary has still not recovered from losing Eric Weddle. Hooker is a ball hawk that has a tremendous impact on every game he plays in. They won't let him slide past #7.
8 Carolina Panthers: RB Christian McCaffrey (Stanford)
Jonathan Stewart can still play, but bringing in a do-it-all back to play with him will make the transition between running backs smooth. The Panthers know a little something about doing this since they did it with DeAngelo Williams and Jonathan Stewart.
9 Cincinnati Bengals: DT Jonathan Allen (Alabama)
Once a guaranteed top-3 pick, Allen has fallen down a bit on many mock drafts. He's still a good player, but the emergence of Solomon Thomas has decreased desire for Allen. He's a great selection at #9, however.
10 Buffalo Bills: WR Mike Williams (Clemson)
Sammy Watkins has not lived up to the hype and the Bills have a shortage of offensive weapons outside of LeSean McCoy. Williams is a reliable target that can definitely help them out.
11 New Orleans Saints: LB Haason Reddick (Temple)
Another player that has been on the rise recently is Haason Reddick. Doubts that his numbers may have reflected his weak competition in the AAC have been stomped out by his incredible workouts.
12 Cleveland Browns: TE OJ Howard (Alabama)
Anyone thinking that the Browns are going to draft Deshaun Watson here have been watching too much First Take. While the Browns do need a quarterback, they are more interested in taking the best available player for each selection.
13 Arizona Cardinals: LB Reuben Foster (Alabama)
Many mock drafts have Foster going later due to his off-the-field issues, but I think Arizona would be foolish to let a guy being compared to Patrick Willis pass by.
14 Philadelphia Eagles: CB Marlon Humphrey (Alabama)
The 3rd straight Alabama player goes off the board as the Eagles elect to help patch up that secondary. Humphrey is a polarizing player, as many have him projected to go as high as #11 and as low as the third round.
15 Indianapolis Colts: DE Derek Barnett (Tennessee)
Barnett's stock has been rising for a little while now, but the high number of defensive linemen expected to be drafted early on will force him into the middle of the first round.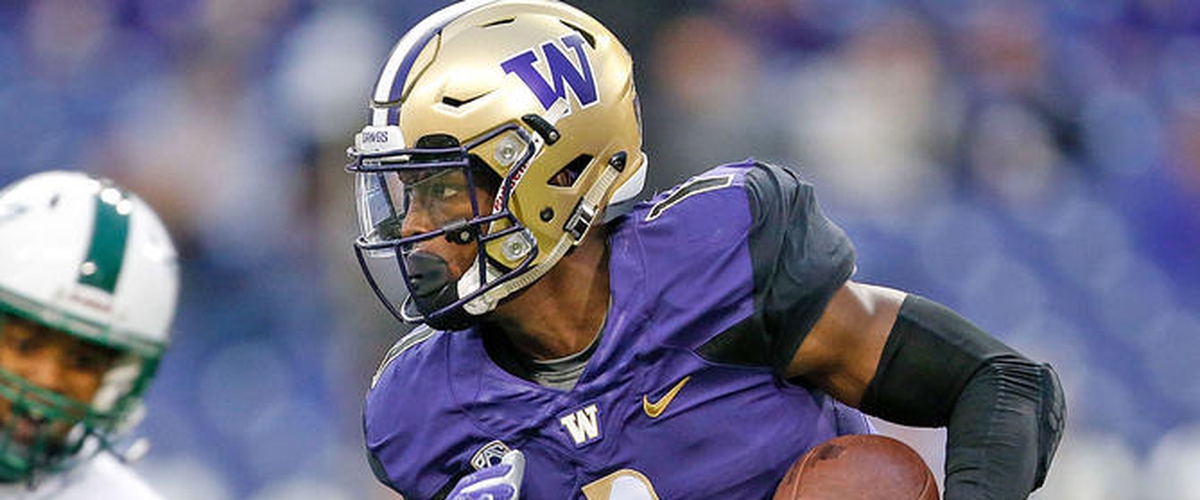 16 Baltimore Ravens: WR John Ross (Washington)
The draft's infamous speedster rode the hype of his 40 at the combine for a few weeks before people calmed down a little. He's still a secure first-rounder, but I don't see him going in the top 10.
17 Washington Redskins: DE Charles Harris (Missouri)
The Redskins should draft Corey Davis here to replace DeSean Jackson, but they also need help on the pass rush, which is why I think they will take Harris here.
18 Tennessee Titans: WR Corey Davis (Western Michigan)
The Titans will be glad they didn't reach on Mike Williams at #5 if they can still get Davis as a consolation at #18. Davis is a risk for sure, but it's a low-risk move since they'll have Lattimore anyways.
19 Tampa Bay Buccaneers: RB Dalvin Cook (Florida State)
The rise of Christian McCaffrey has resulted in Cook's draft stock cooling off. However, the Bucs will gladly still scoop him up at #19 to help take some pressure off of Jameis Winston by adding a big-play back.
20 Denver Broncos: OT Cam Robinson (Alabama)
There are several offensive linemen who have late-first round status. This causes a wide variation in which order they will be selected. I think Robinson is the best O-linemen in the draft, so Denver will take him here.
21 Detroit Lions: DT Malik McDowell (Michigan State)
McDowell reportedly was less-than-impressive in his combine interviews, but he is extremely talented and is still a solid first-round selection. The Lions could use some help on the defensive side of the ball for sure.
22 Miami Dolphins: DE Taco Charlton (Michigan)
I know a lot of analysts have Charlton falling out of the first round, but I still think his quickness and toughness makes him a concrete first-rounder. Miami will have the opportunity to really bolster that defensive line by picking him here.
23 New York Giants: OT Garett Bolles (Utah)
Bolles does not have incredible size for his position, but he moves well and can protect the QB as well as block for the run. New York can definitely benefit from giving Eli Manning some extra time to find Odell Beckham.
24 Oakland Raiders: CB Kevin King (Washington)
Sidney Jones was expected to go in the first round before getting injured, but now his teammate Kevin King has emerged as one of the potential first-round corners. The Raiders are in desperate need of secondary help, and King could give them a much-needed lift.
25 Houston Texans: QB Deshaun Watson (Clemson)
While Pat Mahomes is a good fit for Houston since he's from Texas, Watson is clearly more NFL-ready. If the Texans even have the opportunity to take Watson, you better believe they will.
26 Seattle Seahawks: G Forrest Lamp (Western Kentucky)
The Seahawks will definitely be selecting an offensive lineman here at #26. Lamp will be the best available at this point, although Ryan Ramczyk is a possibility as well.
27 Kansas City Chiefs: LB Jarrad Davis (Florida)
Davis has asserted himself as a late first-rounder, and Kansas City may just add him to their already solid linebacker core. Carolina added Shaq Thompson late in the 2015 draft despite already having Luke Kuechly and Thomas Davis, and the Chiefs could make a similar move here.
28 Dallas Cowboys: CB Tre'Davious White (LSU)
Dallas just needs defense. Period. They'll likely take the best available defensive player regardless of position, and I think White is slightly better than the other defensive guys this late in the first round.
29 Green Bay Packers: LB Zach Cunningham (Vanderbilt)
Just like many people think the Texans will take Mahomes because he's a local guy, I've seen a few mock drafts with the Packers drafting TJ Watt here at #29. Watt is a good player, but his brother's success should not affect his draft stock. Cunningham has great size and toughness.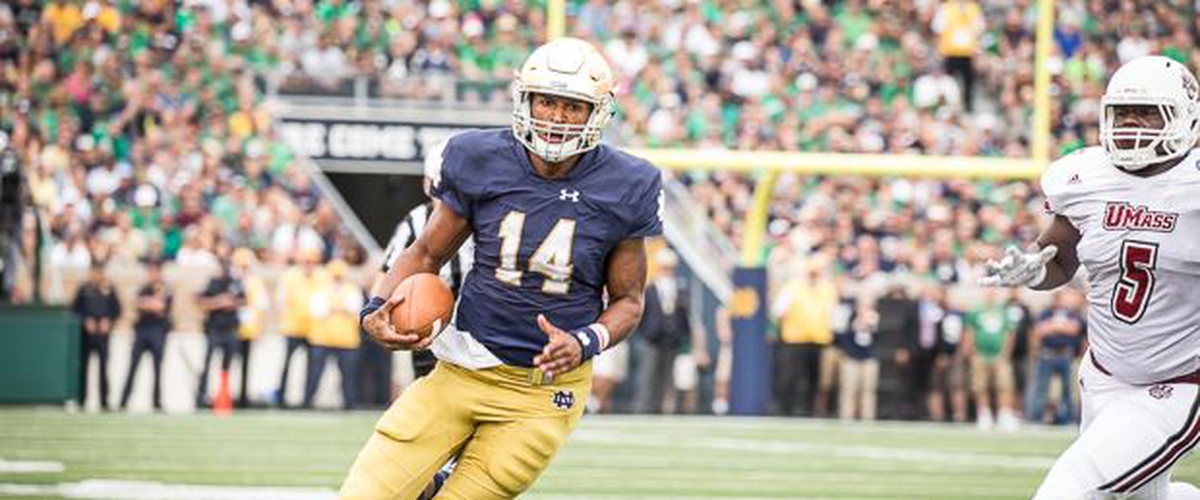 30 Pittsburgh Steelers: QB DeShone Kizer (Notre Dame)
Even though Ben Roethlisberger is returning for another season, they may want to use this opportunity to select either Kizer or Pat Mahomes to have Roethlisberger as a mentor before he retires.
31 Atlanta Falcons: LB Takkarist McKinley (UCLA)
If Super Bowl LI taught the Falcons anything, it's that their defense is too weak to win against fellow elite offenses. They will clearly add a defensive player here, and McKinley will fit well with Vic Beasley.
32 New Orleans Saints: S Obi Melifonwu (UConn)
Obi Melifonwu has earned a reputation as an extremely hard worker, and that reputation should propel him into the late first round. The additions of Melifonwu and Reddick will make be a great start on improving the Saints' defense.