Markelle Fultz is the Best Point Guard Prospect We've Seen in Over 20 Years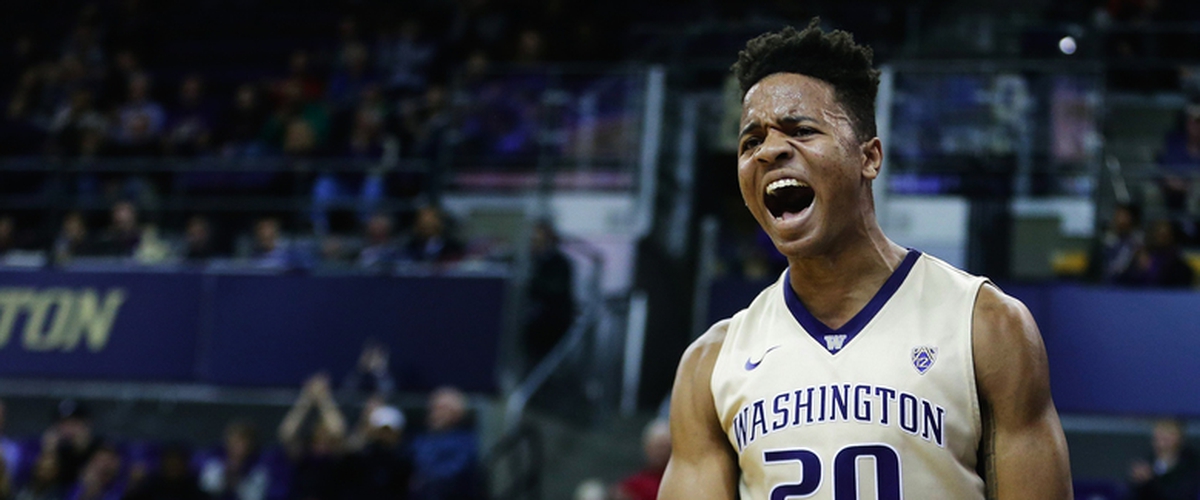 Yes, I'm aware that Markelle Fultz did not qualify for the NCAA tournament. But just so everyone understands: Winning is a team effort. Besides himself, Fultz only had 3 teammates who averaged scoring in double-figures. Lonzo Ball had 5 teammates averaging 10+ points a night. While De'Aaron Fox also only had 3 such teammates, one of those was Malik Monk who scored 19.8 per game. Fultz's best teammate only averaged 13.8.
Anyways, enough defending his lack of help. Fultz's greatest strength is that he has no apparent weaknesses. Of the 8 major stats (points, assists, rebounds, steals, blocks, field-goal percentage, 3-point percentage, and free-throw percentage), he ranks 1st on his team in points, assists, and 3-point percentage. He's 2nd in rebounds, steals, and blocks. He also ranks 5th in field-goal percentage and 6th in free-throw percentage. Those rankings are out of the 12 players who played in at least half of the games for Washington last season. So he ranked in the top half in every major stat, and averaged being ranked at 2.5 out of 12, which means he is averaging landing in the top 21%.
To put that in perspective, let's take a look at Russell Westbrook, who is considered to be one of the NBA's most versatile point guards. Out of the 10 players who played in at least half of the Thunder's games this season, Westbrook averages being ranked at 2.875, which puts him in the top 29% (about 8% lower than Fultz). Also, Lonzo Ball (who many people claim is more versatile than Fultz) averages being ranked inside the top 43% on UCLA's roster (about 22% lower than Fultz).
Markelle Fultz has a stat-line that boasts the kind of efficiency we haven't seen in a top point guard prospect since Allen Iverson in 1996. In 35.7 minutes per game last season, he averaged 23.2 points, 5.9 assists, 5.7 rebounds, 1.6 steals, and 1.2 blocks while shooting 50.2% from the field and 41.3% for 3. The last point guard to be drafted in the top-5 after averaging over 23 points, 5 assists, and 5 rebounds in a season was Kenny Anderson in 1991. And Anderson only shot 43.7% from the field (6.5% lower than Fultz). So who was the last point guard to be drafted top-5 after averaging 23-5-5 while shooting better than 50%? There isn't one! Yup, Markelle Fultz is the first highly sought-after point guard to put up the insane stats he posted in his freshman year at Washington.
So obviously Fultz gets the job done on the stat sheet. But a lot of players have had big-time collegiate seasons only to flop at the next level. So what else does Fultz have to put him ahead? Well he's 6'4", which is relatively typical for a point guard, but he has an unbelievable 6'9" wingspan and a standing reach of 8'6". So without even jumping, he can reach 5 inches above Stephen Curry, 3 inches above Kyrie Irving, and 11 inches above Isaiah Thomas (sorry, I couldn't help myself). His size and build has many people drawing comparisons to James Harden. Harden is 1 inch taller, has a 1-inch longer wingspan and a 1-inch taller standing reach, so it's a fairly accurate comparison. Harden is about 40 pounds bigger than Fultz, but this is probably why Fultz is a more explosive athlete.
As far as the eye-test goes, Fultz can do it all on both sides of the floor. He has a dangerously quick first step, allowing him attack the rim very effectively. That forces defenders to slack off and not guard him tightly, leaving him open for pull-up jumpers all game long. His athleticism is a huge reason for his defensive prowess. He can get up with the big guys to grab boards and block shots.
As a Boston Celtics fan, I am hoping that all the signs are correct since they all point to Markelle Fultz being an all-time great point guard. As much as I have grown to love Isaiah Thomas and will always appreciate what he has done for the Celtics these last 2 seasons, I believe it is in Boston's best interest to trade him next season before the deadline for an all-star power forward or center, allowing Fultz to take over the point while adding another piece down-low with an aging Al Horford. If Chris Paul leaves the Clippers, they may be interested in swapping Blake Griffin and their 2018 first-round pick for Thomas and the Nets' 2018 pick that the Celtics currently own. If Boston lands Gordon Hayward in free agency, they could be looking at a starting 5 of Markelle Fultz, Avery Bradley, Gordon Hayward, Blake Griffin, and Al Horford after next year's deadline while also keeping a stellar bench. Regardless of how it all plays out, I believe Markelle Fultz has the potential to be the best point guard of this generation, and Boston will give him the chance to showcase the only thing he hasn't proven yet; that he can win.