Post-Lottery 2017 NBA Mock Draft
#1 Boston Celtics - Markelle Fultz (PG Washington): There's a good chance that Boston will trade this pick. But if not, Fultz is the obvious selection at #1. He's easily the best overall player in this draft.
#2 Los Angeles Lakers - Lonzo Ball (PG UCLA): Here's 90% of next year's sports talk-show topics and news headlines. I personally think staying in town for his third consecutive level of basketball will be damaging to Ball's focus, but I like the pairing of Lonzo Ball and D'Angelo Russell.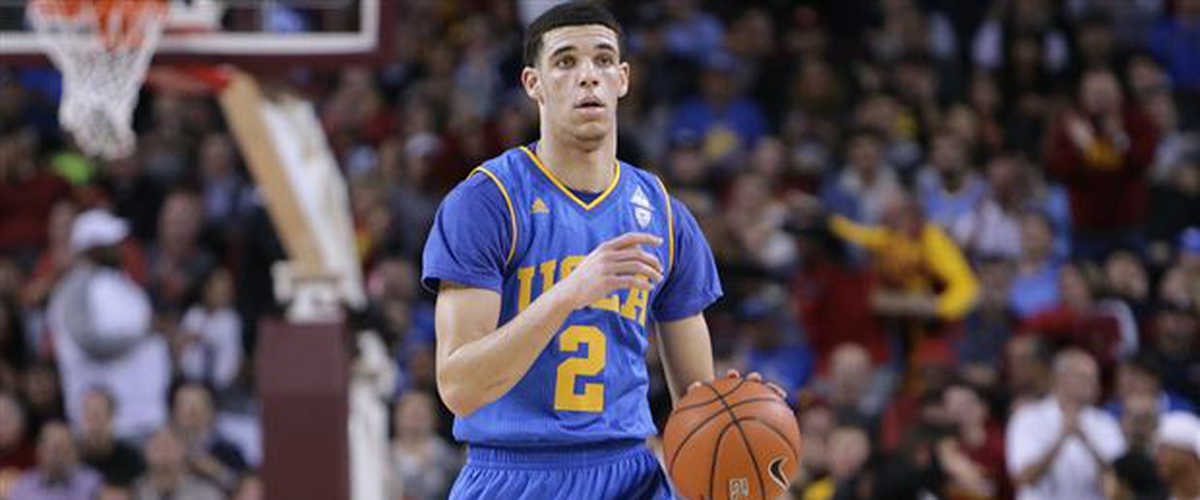 #3 Philadelphia 76ers - Josh Jackson (SF Kansas): This pick is a coin flip between Jackson and Jayson Tatum, but I think Jackson's freakish athleticism sets him slightly ahead.
#4 Phoenix Suns - Jayson Tatum (SF Duke): After falling 2 spots in the draft lottery, Phoenix will gladly scoop up Tatum, who is arguably the most NBA-ready player in this draft.
#5 Sacramento Kings - De'Aaron Fox (PG Kentucky): The Kings will use their first top-10 selection on Kentucky's offensive dynamo De'Aaron Fox. I don't think he's the guy that will turn the franchise around, but he and Buddy Hield will be lighting up opposing backcourts for years to come.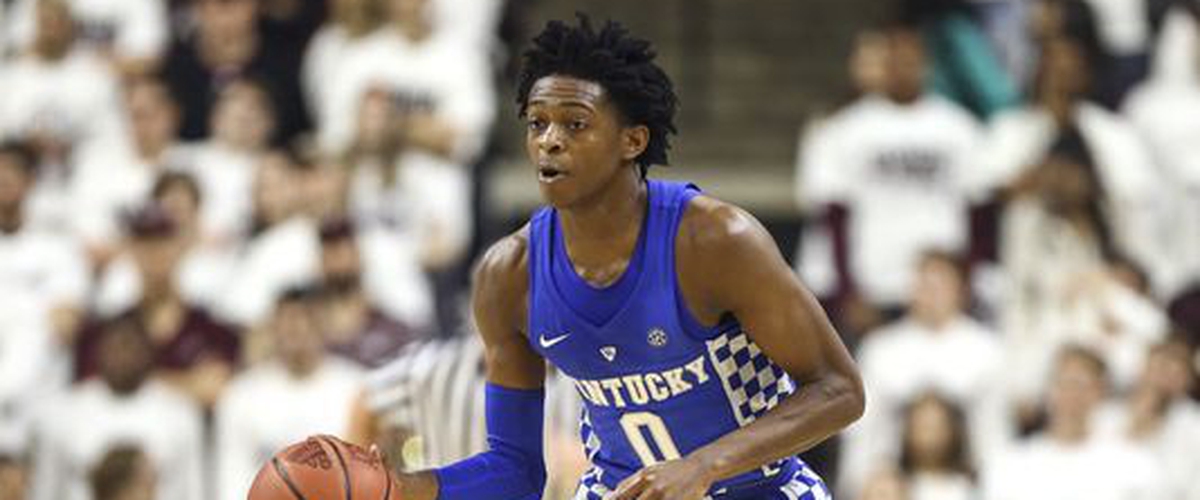 #6 Orlando Magic - Malik Monk (SG Kentucky): Orlando is a mess. They're way too awful to make the playoffs but too good to land a top-3 pick. Monk is an NBA-ready shooter that can come in and help them inch further from the league's basement.
#7 Minnesota Timberwolves - Jonathan Isaac (SF Florida State): Isaac is a perfect fit in Minnesota. They can either play him at the 3 with Andrew Wiggins at the 2, or put Wiggins at the 3 with Isaac at the 4. He's still raw, which is unfortunate for a team looking to make the playoffs soon, but he'll add to their young core.
#8 New York Knicks - Dennis Smith (PG NC State): I think Smith is being severely underrated in this draft, but he will almost undoubtedly still be available for the Knicks at #8. They'd be fools to pass on him.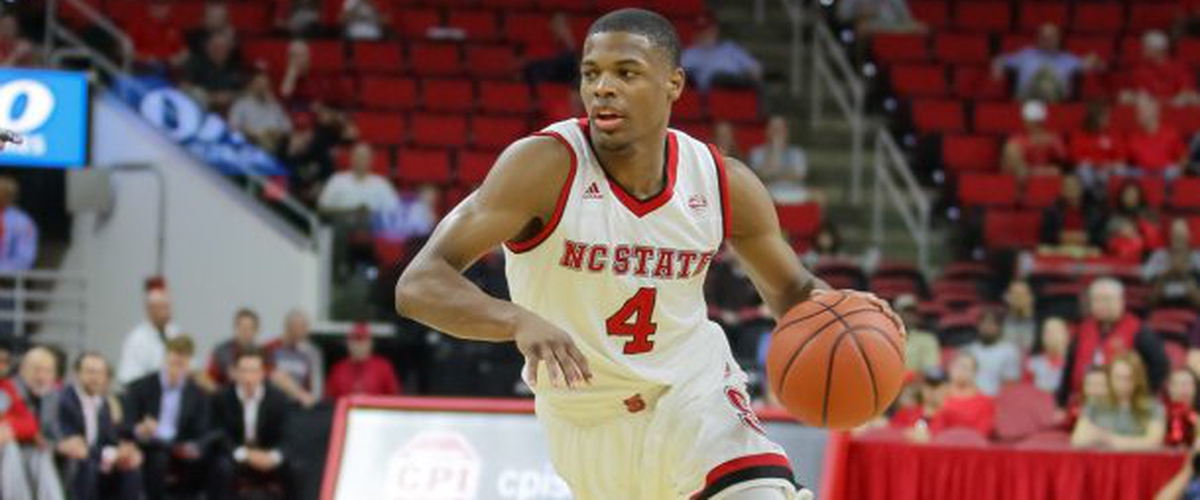 #9 Dallas Mavericks - Frank Ntilikina (PG France): Here is this year's top international guy. He's a big 2-way point guard that looks to be a bang-or-bust prospect. Dallas needs consistency at the point, and Ntilikina could be the man for the job.
#10 Sacramento Kings - Lauri Markkanen (PF Arizona): I'm not a huge fan of Markkanen's game, but I doubt he falls out of the top 10. Since the Kings will already have De'Aaron Fox at this point, they will probably just take the best available guy instead of trying to reach, and Markkanen is a safe pick.
#11 Charlotte Hornets - Zach Collins (PF Gonzaga): Entering the NCAA Tournament, Collins was nowhere to be found on first-round mock drafts, but Gonzaga's deep run pushed his stock all the way into the lottery. He's a decent offensive player, but Charlotte will be intrigued by his dominant shot-blocking and rebounding ability.
#12 Detroit Pistons - John Collins (PF Wake Forest): Andre Drummond needs help on the boards, and while Harry Giles would be a good fit for that need, his injuries will keep him out of the lottery. Collins is a much healthier player that can also grab rebounds with the best of them.
#13 Denver Nuggets - Justin Jackson (SF North Carolina): The fact that Jackson is already 22 will keep him out of the top-10, but his contributions to UNC's tournament runs each of the last 2 seasons will not go unnoticed.
#14 Miami Heat - OG Anunoby (SF Indiana): Remember when we all thought Justise Winslow at #10 was a steal? Well his first 2 NBA seasons have been riddled with injuries, forcing Miami to go after more depth at forward. Anunoby may get a few starts next year if Winslow gets hurt again.
#15 Portland Trail Blazers - Jarrett Allen (C Texas): Some people could argue Justin Patton is the best center in this draft, but Allen's athleticism and potential put him slightly ahead in my eyes. Portland needs frontcourt help, and they'll start building in the draft.
#16 Chicago Bulls - Terrance Ferguson (SG Australia): Ferguson turned down offers from UNC, Kansas, and Arizona along with others to play overseas for a year before entering the draft. He has incredible size and athleticism, which should appeal to Chicago since they desperately need backcourt help.
#17 Milwaukee Bucks - Justin Patton (C Creighton): Even though Giannis Antetokounmpo can play any position, the Bucks prefer to keep the ball in his hands. That calls for help down low, and Creighton's 7-footer fits perfectly.
#18 Indiana Pacers - Ivan Rabb (PF California): Rabb was a big-time prospect coming out of high school and Cal was lucky to get 2 years out of him. Now he will take his talents to the NBA, and Indiana would love to pair him with Myles Turner down low.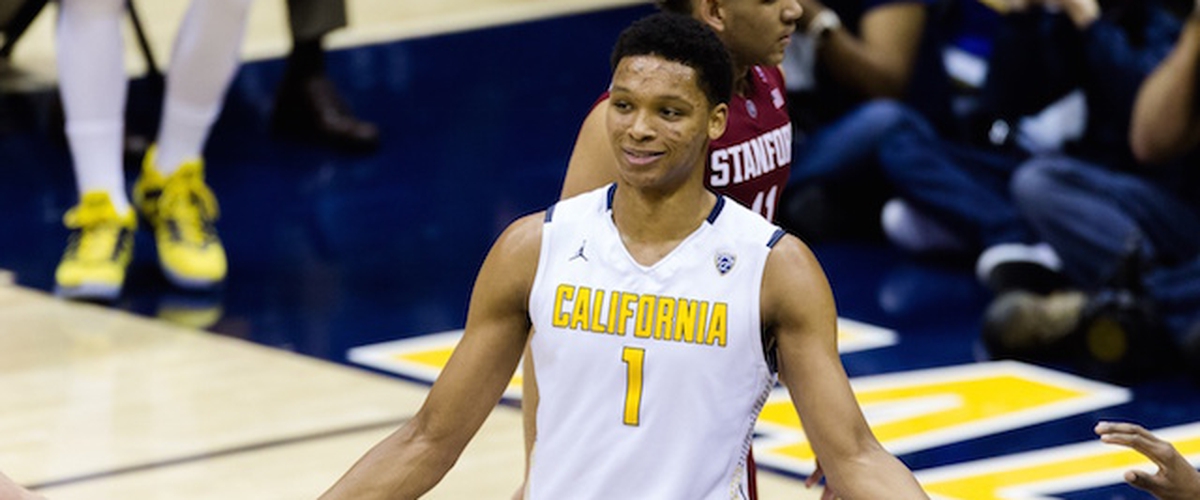 #19 Atlanta Hawks - Ike Anigbogu (C UCLA): Dwight Howard is not the dominant big man that he used to be, so Atlanta will be thinking center here. I think Anigbogu is a little overhyped as he is a product of playing with Lonzo Ball, but he'll be the best center available once Jarrett Allen and Justin Patton are off the board.
#20 Portland Trail Blazers - Donovan Mitchell (SG Louisville): After drafting Jarrett Allen, Portland will look to add backcourt depth here. Mitchell is a guy with a big body that has drastically improved his 3-point shot.
#21 Oklahoma City Thunder - Harry Giles (PF Duke): The Thunder are clearly comfortable letting Russell Westbrook handle most of the shots, so they'll target another big man to draw the defense away from him as well as to rebound the inevitable missed shots that come with shooting nearly 25 times a game.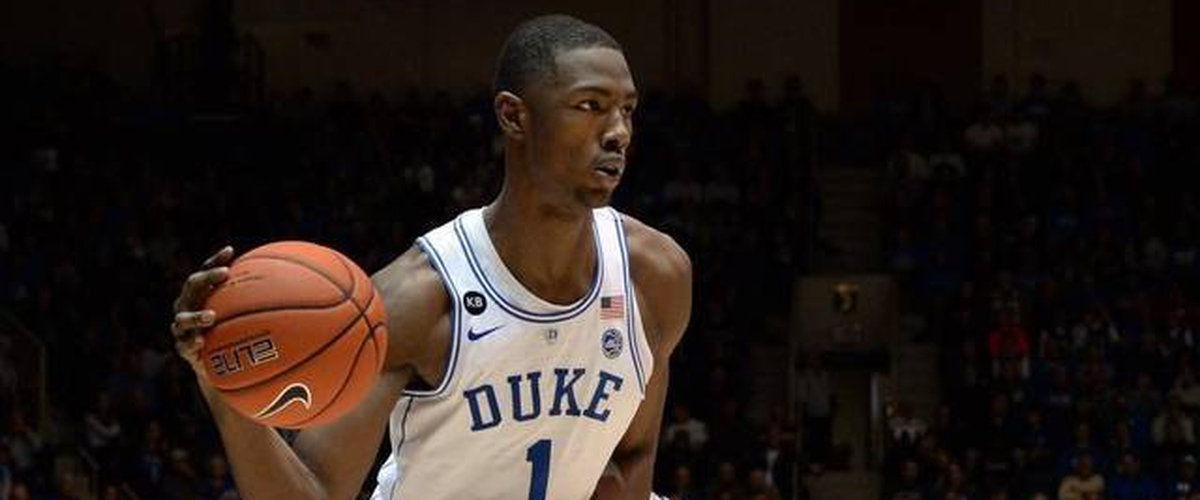 #22 Brooklyn Nets - TJ Leaf (PF UCLA): Unlike Ike Anigbogu, I feel like TJ Leaf is a legitimate first-round talent with or without Lonzo Ball. Brooklyn has to watch helplessly as Boston takes their dream point guard, but Leaf is a good consolation, especially at this point in the draft.
#23 Toronto Raptors - Isaiah Hartenstein (PF Germany): Adding Serge Ibaka was clearly not enough to compete with Cleveland, so Toronto will aim to add a young 7-footer. Despite his current draft position, Hartenstein has a Kristaps Porzingis-feel to his game, which is great news for Raptors fans.
#24 Utah Jazz - Luke Kennard (SG Duke): Gordon Hayward is likely going to be on the move this offseason, meaning that Utah will need to add a new shooter to the team. Like Hayward, Kennard is a do-it-all offensive talent that has a solid basketball IQ.
#25 Orlando Magic - Hamidou Diallo (SG Kentucky): Diallo is a big risk since he was red-shirted his only year at Kentucky, but he is only 18 so some teams may be intrigued to take the chance on him late in the first round. It's a low-risk move for Orlando since they will already have his teammate Malik Monk.
#26 Portland Trail Blazers - Tyler Lydon (PF Syracuse): Lydon is an amazing rebounder and shot-blocker, but he is already 21. For that reason alone, he will fall to Portland this late in the first round. Jarrett Allen, Donovan Mitchell, and Tyler Lydon is a great rookie class that meets a lot of needs for the Blazers.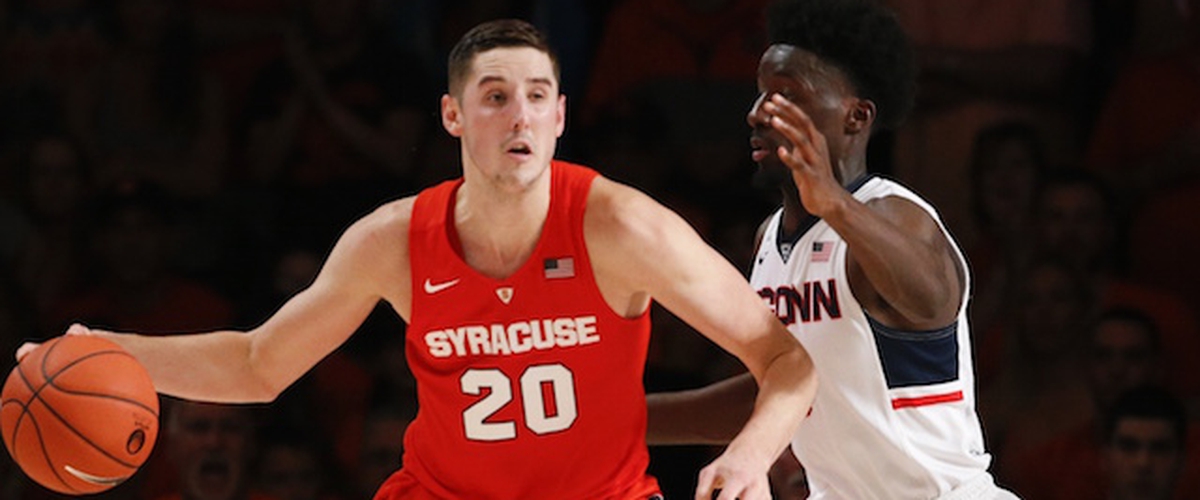 #27 Brooklyn Nets - Jonathan Jeanne (C France): Continuing to go after frontcourt help for Brook Lopez, the Nets will target one of the biggest players in the draft. Jeanne has a 7'6" wingspan and an unbelievable 9'5" standing reach. He averaged 3.9 blocks in just over 27 minutes per game last year in France.
#28 Los Angeles Lakers - Bam Adebayo (C Kentucky): Adebayo is an athletic big similar to Dwight Howard. That being said, he's not as physically dominant as Howard was in his prime. Nonetheless, he's a high-profile guy that LA would love to add to their young core.
#29 San Antonio Spurs - Kyle Kuzma (PF Utah): Kuzma is an efficient scorer and a double-double machine. The Spurs need backcourt help, but they'll probably try to land Kyle Lowry in free agency. I expect them to use the draft to add depth down low.
#30 Utah Jazz - Rodions Kurucs (SF Spain): I personally don't see what draft experts see in Kurucs. He has good size but that's about it. He supposedly has great potential, but he put up mediocre numbers against weak competition in Spain. Maybe he'll prove me wrong and be a good addition for the Jazz.