Ultimate 2017 NBA Finals Preview
In 1989, the Detroit Pistons and Los Angeles Lakers reached the NBA Finals with a combined 2 playoff losses (both by the Pistons). It was the least combined playoff losses by the 2 final teams in a 4-round playoff in NBA history. That was a record I never thought would be broken, especially considering that the first round was a best-of-5 back then. But this year, the Cleveland Cavaliers and Golden State Warriors are entering the championship round with a combined 24-1 record through the playoff's first 3 rounds.
While many NBA fans are devastated due to the predictability of the first 3 rounds, others are excited to see this epic clash for the 3rd consecutive season. In 2015, the Warriors finished Cleveland off in 6 games. Last year, the Cavs rallied back from a 3-1 series deficit to ruin Golden State's record-breaking season and win their first NBA title. The offseason addition of Kevin Durant made the Warriors look better while the Cavs 51-31 regular season record made them look weaker than last year. Nonetheless, they were both on a collision course heading towards each other the entire time, bringing us to Warriors vs Cavaliers part 3. So without further ado, here's my breakdown of what could be one of the all-time great series.
Matchups
Point Guard: Stephen Curry (GS) vs Kyrie Irving (CLE)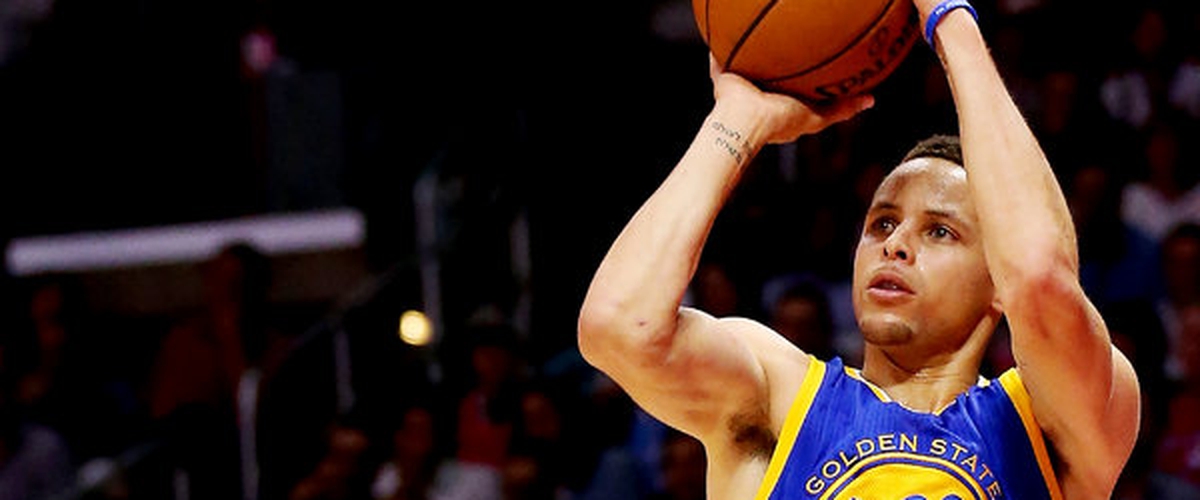 Playoff Stats:
Curry - 28.6 PPG, 5.6 APG, 5.5 RPG, 1.9 SPG, 50.2 FG%, 43.1 3P%
Irving - 24.5 PPG, 5.6 APG, 2.4 RPG, 1.4 SPG, 46.6 FG%, 35.6 3P%
Analysis: A quick glance at their playoff stats will have you screaming mismatch. Steph Curry has played out of his mind this postseason, proving that he is still Golden State's leader. However, Kyrie Irving has gotten the better of Curry in the past, making this matchup more complicated. I would still give the slight edge to Curry, however.
Shooting Guard: JR Smith (CLE) vs Klay Thompson (GS)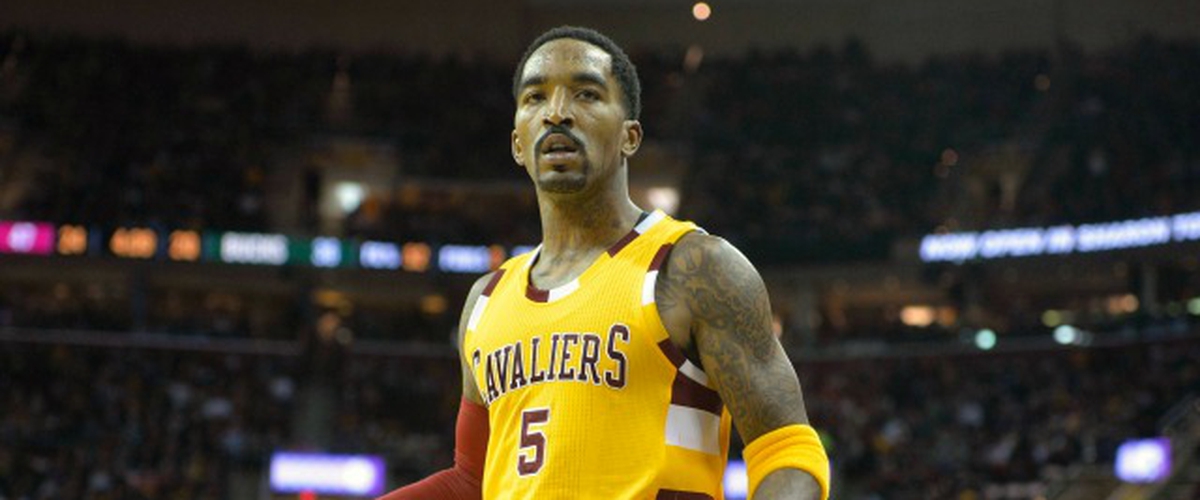 Playoff Stats:
Smith - 6.6 PPG, 0.8 APG, 2.6 RPG, 0.8 SPG, 48.4 FG%, 44.9 3P%
Thompson - 14.4 PPG, 2.0 APG, 3.5 RPG, 1.0 SPG, 38.3 FG%, 36.4 3P%
Analysis: Neither guard has impressed this postseason, but JR Smith has actually played better. As you can see, his per-game averages are lower than Thompson's but his shooting percentages are significantly better. That's because the Cavs have not really been utilizing Smith in their offense. When they do, he thrives. Klay Thompson has been in a huge slump so far this postseason, and JR Smith is a solid defender that won't let him off easy. It won't show up on the stat sheet, but JR Smith will quietly outplay Klay Thompson.
Small Forward: LeBron James (CLE) vs Kevin Durant (GS)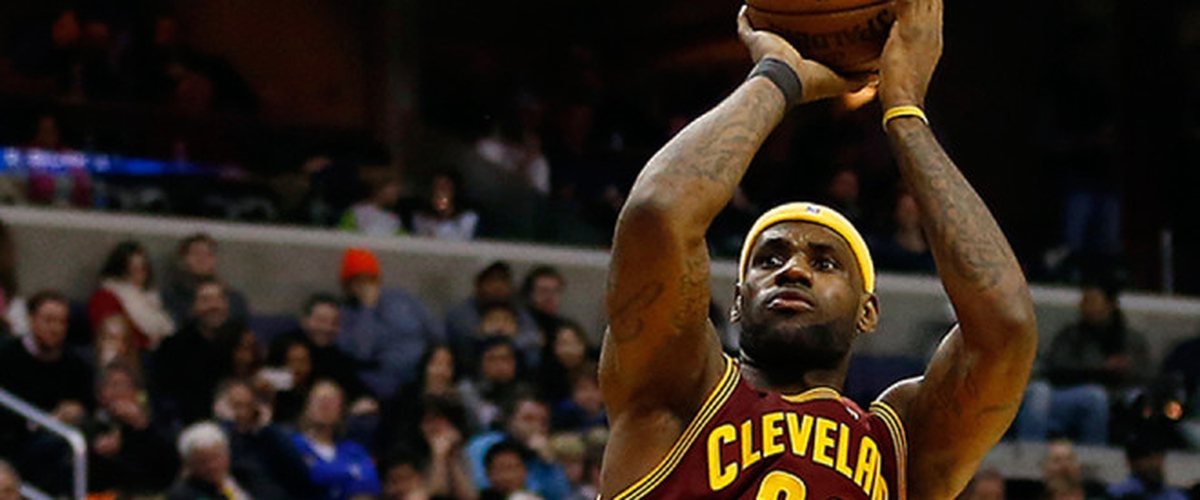 Playoff Stats:
James - 32.5 PPG, 7.0 APG, 8.0 RPG, 2.2 SPG, 1.4 BPG, 56.6 FG%, 42.1 3P%
Durant - 25.2 PPG, 3.7 APG, 7.8 RPG, 0.7 SPG, 1.2 BPG, 55.6 FG%, 41.7 3P%
Analysis: Considering Kevin Durant is supposed to be one of the league's top players along with LeBron, those numbers above will probably surprise you. While Durant is a top-5 player in the league, there are still miles between him and LeBron. Even with 3-point shooting, the one thing KD is typically better at, James has been slightly better this postseason. This one will be a huge advantage for Cleveland despite what the media will tell you.
Power Forward: Draymond Green (GS) vs Kevin Love (CLE)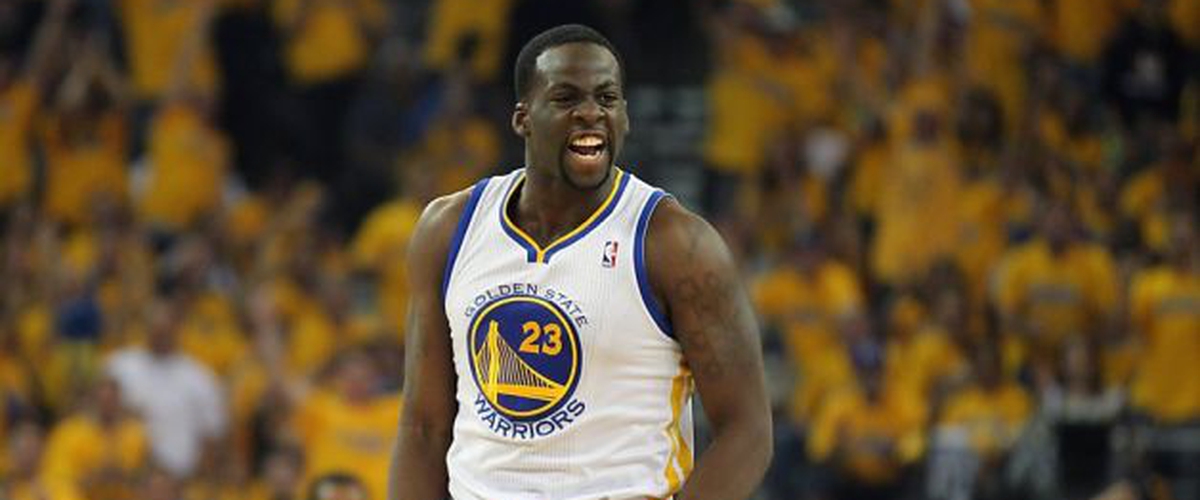 Playoff Stats:
Green - 13.9 PPG, 8.7 RPG, 7.2 APG, 1.9 SPG, 2.1 BPG, 50.0 FG%, 47.2 3P%
Love - 17.2 PPG, 10.4 RPG, 1.9 APG, 0.8 SPG, 0.8 BPG, 45.7 FG%, 47.5 3P%
Analysis: This is the matchup I'm most excited for. Kevin Love is a better shooter and rebounder, while Draymond Green is a better passer, defender, and even scorer when he wants to be. The craziest thing is that they have the 2 highest playoff 3-point percentages (minimum 4 attempts per game) in this series. The rebounding battle will be incredible, but Green's overall energy and impact on every aspect of the game gives the Warriors a slight edge in this matchup.
Center: Tristan Thompson (CLE) vs Zaza Pachulia (GS)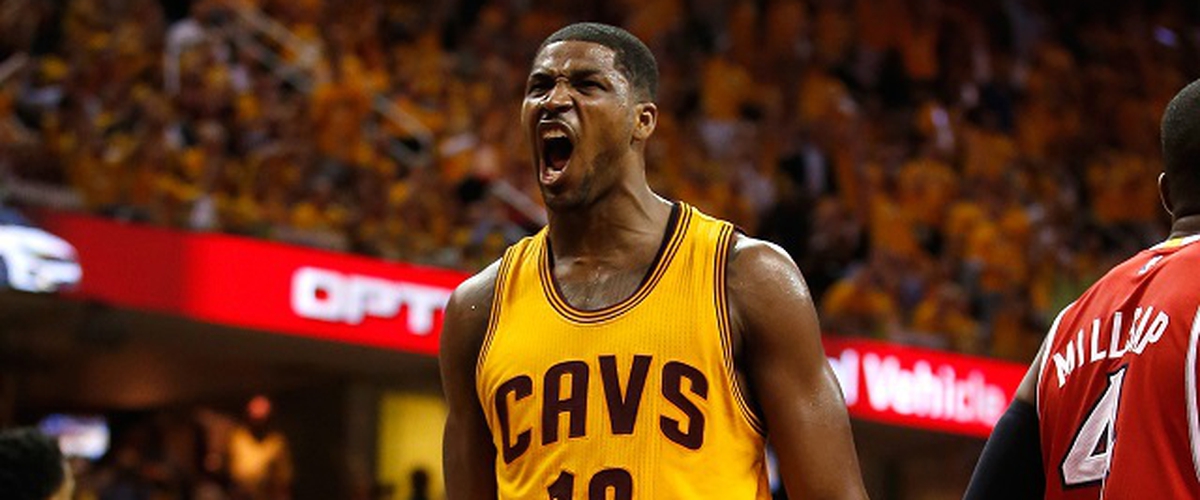 Playoff Stats:
Thompson - 9.2 PPG, 9.3 RPG, 0.8 BPG, 60.0 FG%
Pachulia - 6.1 PPG, 4.3 RPG, 0.4 BPG, 53.2 FG%
Analysis: Despite being the starter, Zaza Pachulia has only played 14.5 minutes per game this postseason compared to 33 minutes per game for Thompson. So when they're on the court together, Pachulia will likely be a little more effective since he is a more efficient player. However, his limited minutes are a result of Golden State's preference to keep a small lineup on the floor. Basically, Pachulia only starts because they need him for the jump ball. Thompson will clearly have a bigger impact on every game for the Cavs, giving him the advantage in this matchup.
Bench: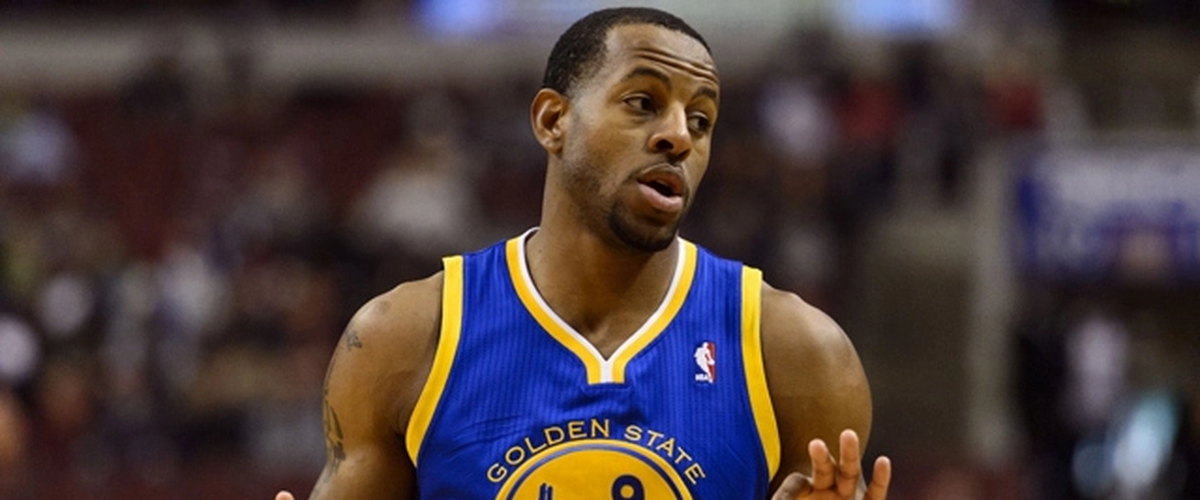 Playoff Stats:
Warriors - 35.3 PPG, 9.1 APG, 18.0 RPG, 3.3 SPG, 2.8 BPG, 53.3 FG%, 28.0 3P%
Cavaliers - 26.7 PPG, 5.8 APG, 8.9 RPG, 1.9 SPG, 1.2 BPG, 49.4 FG%, 46.2 3P%
Analysis: The Warriors' bench is significantly better at everything except 3-point shooting. The Cavs rely heavily on their starters to perform, while the Warriors have a full-team effort in every game. If Golden State can wear down on Cleveland's starters, this substantial gap will play a big role in the series.
Game-by-Game Predictions
Game 1: Warriors 106, Cavaliers 104 (GS leads 1-0)
Analysis: Cleveland has been amazing on the road this postseason, and they will almost be able to continue their streak of 7-straight road wins. In the end, Golden State will hit too many clutch shots down the stretch as they hang on and strike first.
Game 2: Cavaliers 111, Warriors 103 (Series tied 1-1)
Analysis: After being outplayed late in Game 1, the Cavs will come out firing and look to grab and early lead. They will succeed; shooting the ball well and limiting the Warriors transition 3's.
Game 3: Cavaliers 113, Warriors 110 (CLE leads 2-1)
Analysis: The Warriors will respond to Cleveland's strong shooting performance in game 2 by closing out quickly on 3-point shooters. This will cause more misses but will clear out the paint, allowing for Kevin Love and Tristan Thompson to each grab nearly 15 boards and score on several second-chance opportunities.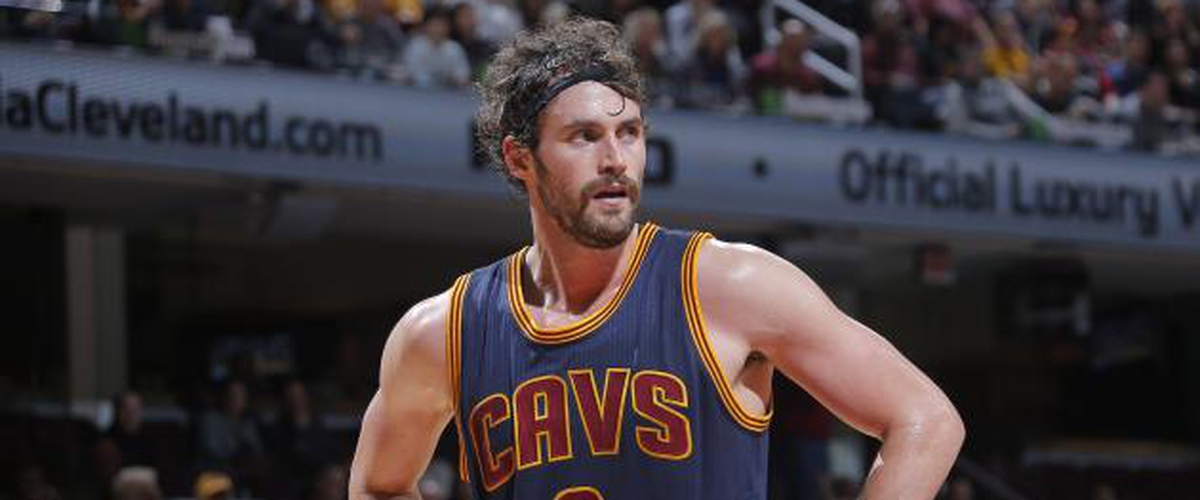 Game 4: Warriors 117, Cavaliers 107 (Series tied 2-2)
Analysis: The Warriors will finally break through offensively; getting everyone involved including the slumping Klay Thompson. Steph Curry will go for 40 and Golden State will be handing out assists like candy on Halloween. This will build confidence heading back to Oakland for Game 5.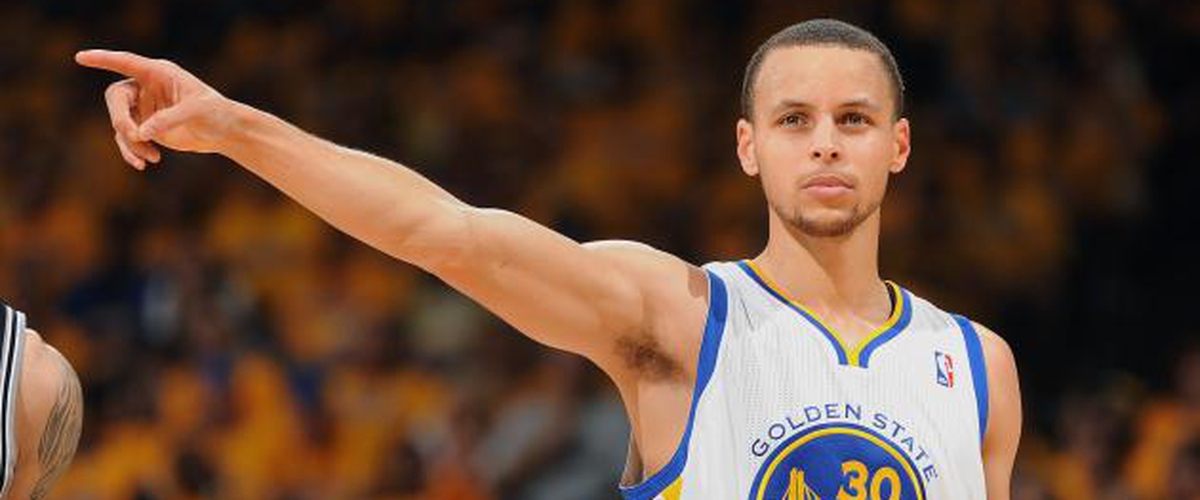 Game 5: Cavaliers 116, Warriors 115 (CLE leads 3-2)
Analysis: Golden State will continue to move the ball around and score in transition, but LeBron will have an all-around dominant game; outshining Kevin Durant and single-handedly putting his team on the brink of a repeat.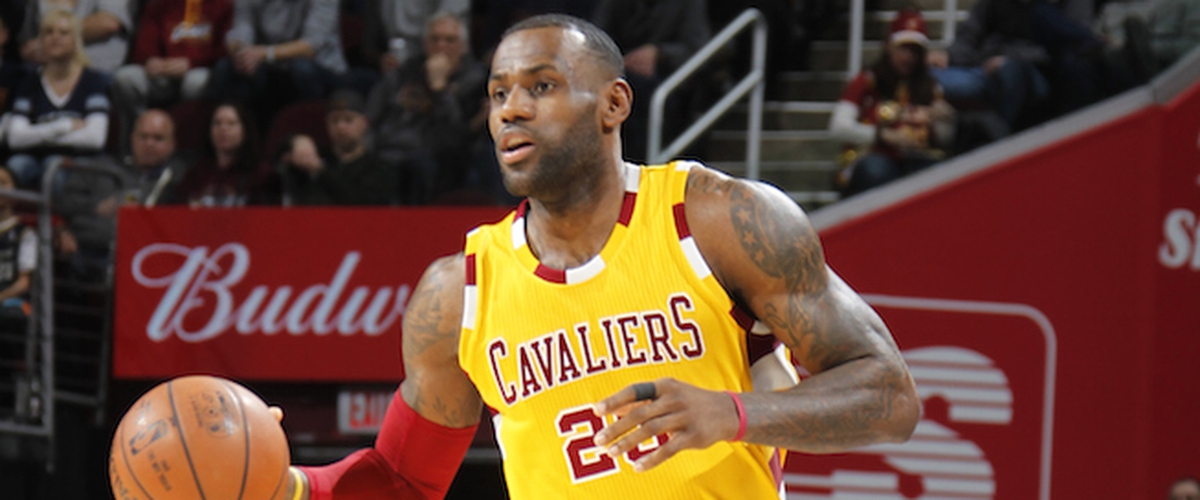 Game 6: Warriors 112, Cavaliers 100 (Series tied 3-3)
Analysis: As I briefly mentioned in the teams' bench analysis, the Warriors will be able to take over a game in which they can tire out the Cavs' starters. After giving everything he had in Game 5, LeBron will have a slow start. As a result, Golden State's depth will shine and they will avoid elimination.
Game 7: Cavaliers 109, Warriors 106 (CLE wins 4-3)
Analysis: If you're confused as to why I'm picking the Cavs to win 3 out of the 4 games in Oakland, it's due to Cleveland's dominant +18.1 point differential on the road this postseason. The Warriors are good at home as well, but they don't have LeBron James, who will ultimately be too much for KD and the Warriors yet again. Despite outscoring Cleveland by 9 over the course of the series, the Warriors will fall short in Game 7 for the second consecutive season. LeBron will win Finals MVP without question, and the Warriors will head into offseason worried about keeping their team together as much as possible through free agency.