A year after free agency deal, Whiteside now ready to recruit for the HEAT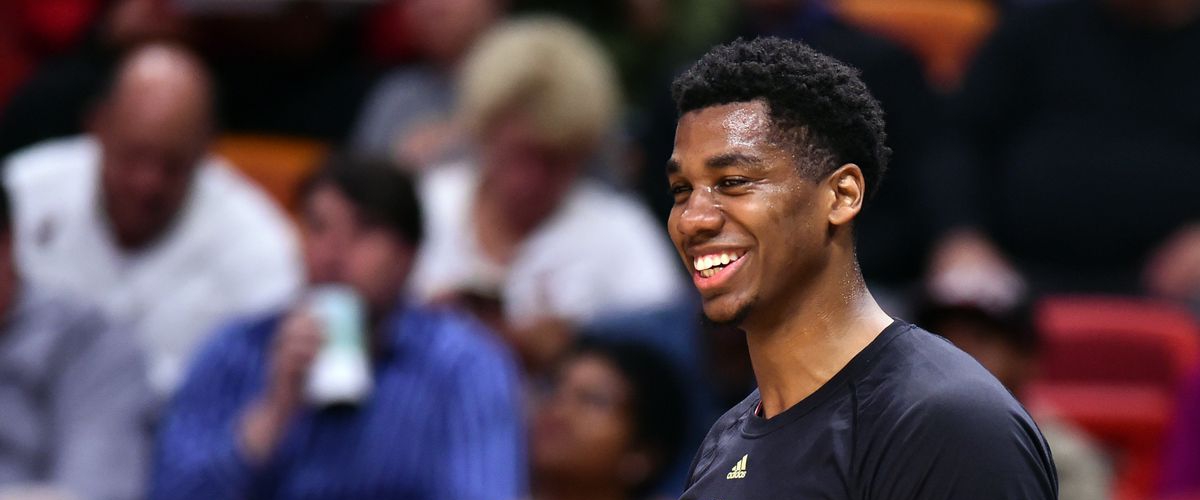 A year ago, Heat center Hassan Whiteside wondered where he would spend his next four years. Outside of Miami, teams like Dallas and Portland were very interested in signing him. But then, Miami offered the full max and Whiteside was back in Miami. The center announced his decision to re-sign with the Heat on Snapchat.
This year is very different. Now he's settled in Miami and no longer has to think about where he's going to play. Instead, he can work on his game and help his team recruit free agents. With Bosh likely getting released soon, the Heat are projected to have $37 million to spend on free agents.
With 37 million available, depending on if they release Wayne Ellington, they can spend money on top free agents such as Gordon Hayward and Blake Griffin. Or, they can use the available cap space to sign their own free agents while adding another piece or two. Both are options the Heat are currently considering as free agency looms.
If the Heat need help recruiting a player, Whiteside has no problem helping.
"I've got some friends that are really well established NBA players," Whiteside told Miami Herald's Manny Navarro. "I'll let you guys know when they sign on that dotted line if it was me or not."
Whiteside also is "very confident" both impending free agents Dion Waiters and James Johnson will be back with the Heat next season. If fact, he believes the team doesn't need a superstar talent to compete with Cleveland and Golden State. In his opinion, Dion Waiters and Goran Dragic can develop into elite talent.
"I think we got a chance next year, honestly," Whiteside said. "You know, these guys are coming into their own. You don't know what a guy like Dion is going to bring and Goran [Dragic]. Them guys can become superstars themselves. So you might not even have to go get anybody else. It might be enough."
Until Waiters and Johnson re-sign with the Heat, their future remains uncertain. Especially if they receive larger offers from other teams. Both players will have to go through the process of talking with teams and deciding where they'll play for the next few seasons.
But, at least for another three years, Hassan Whiteside won't have to deal with that uncertainty.