Dragic explains Haslem's true value to HEAT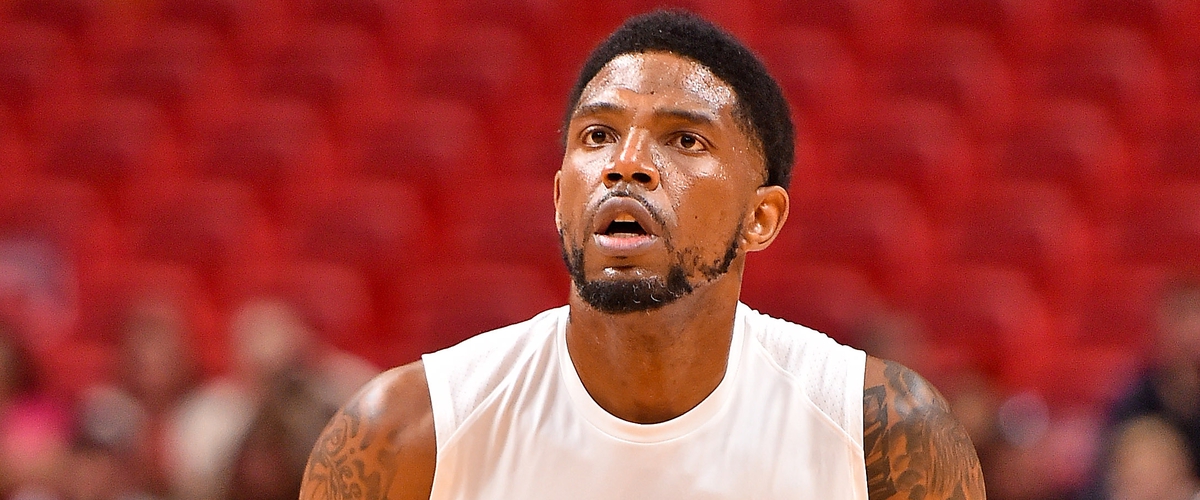 Since the Big 3 era, some have questioned the Heat's decision to use a roster spot on Udonis Haslem, who rarely plays during the season. For those questioning that decision, Heat point guard Goran Dragic has no problem explaining Haslem's true value to the Heat.
"It's really tough to explain to people outside what he means to this team," Dragic said, via . "Everybody is looking, 'OK, he's not playing' but they don't know how much he brings to this team, especially with his experience and leadership.

A lot of guys in this locker room need leadership like UD, especially Hassan [Whiteside]. I think UD can provide that. He's there where usually some guys would not be, in the toughest moments, when you need something, he's there. That's why everybody loves him.
"I played with a lot of veteran guys who had successful careers — like UD, Steve Nash, Grant Hill, Amare Stoudemire — [and Haslem] is number one in my books as a player and a leader and a friend."He gives to others. He's not about him any more. He's there to give his knowledge, his hand, his body, everything to make it easier for those young players. I really have a privilege to be there [with him]. Hopefully, one day I can be like him."
Entering his 15th offseason, Haslem--along with teammate Dwyane Wade--will have to decide whether to retire or return for his 16th NBA season. Should he retire, Haslem would welcome the opportunity to stay involved with the Heat. Although he's not fond of an assistant coaching position, Haslem would be interested in a front office role like former teammates Alonzo Mourning and Shane Battier.
A decision will be made over the next few months. In the meantime, Haslem will enjoy his off-season with family and friends.