Dwyane Wade talks NBA future and Lebron's upcoming decision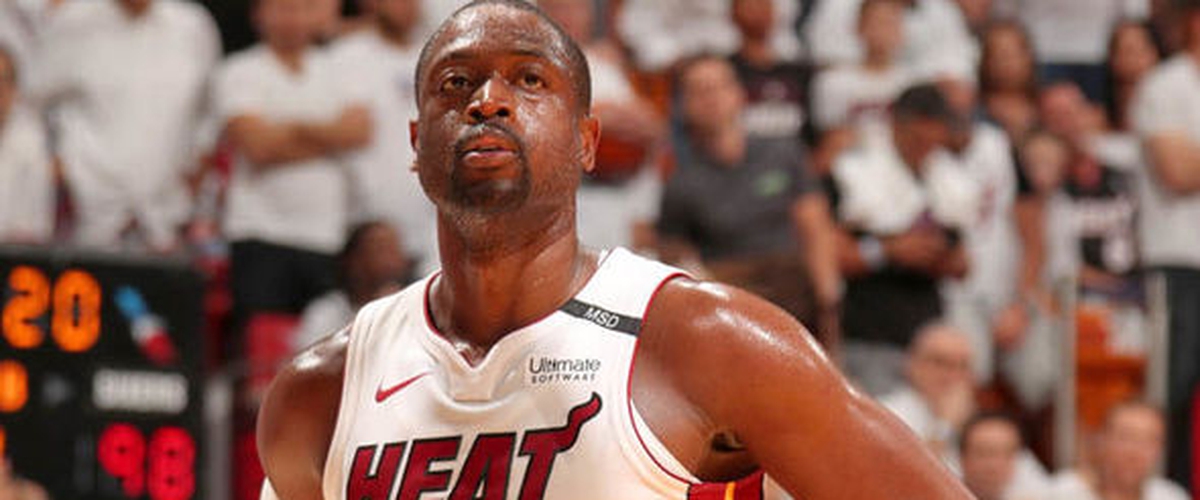 Heat guard Dwyane Wade hasn't decided on his playing future yet, but if he does he reiterated Sunday Morning he could only envision himself in a Heat uniform.
The 36 year old appeared on the 'Chris and Caron Show' on FoxSports Radio with former teammate Caron Butler and Yahoo Sports' Chris Mannix. Besides his playing future, Wade discussed other topics such as the Warriors championship run and his close friend Lebron James.
Like Wade, Lebron James also has a decision to make. After getting swept in the finals against Golden State, James will have an opportunity to decide whether to return to Cleveland or move elsewhere. James will become an unrestricted free agent on July first if he opts out of his $35.6 million player option for next season. While the majority believes James will look to team up with other stars, Wade believes family will play a much larger role in the decision.
"For me I don't think it's a basketball thing," Wade said. "Obviously this year he's shown he can get to the Finals no matter what the circumstances are. So I don't really think for him the basketball decision is 'Oh, let me go team up with three All-Stars.' I think at this point in his life it's more so of a lifestyle thing. Where is my family going to be the most comfortable at? Where am I going to be the happiest at? Because basketball-wise he's so great, he can take along whoever."


Wade's Heat team are in the mix for James. Others in the running for James are the Warriors, Celtics, Rockets, 76ers, Lakers, and James' current team in Cleveland. In the unlikely event James chooses the Heat, the Heat and James will have to convince Cleveland to agree to a sign and trade, or James would have to opt in and get traded to the Heat.

As for Wade, he will likely wait and see what the Heat does before making a final decision. Outside of pursuing stars, Miami has to decide what to do with it's logjam at shooting guard. The Heat has six shooting guards on the roster (Wayne Ellington, Tyler Johnson, Rodney McGruder, Josh Richardson, Dwyane Wade and Dion Waiters), but only one point guard in Goran Dragic. While Josh Richardson spent most the season at small forward, Heat president Pat Riley told reporters back in May he views Richardson as a shooting guard.