Hassan Whiteside concerned about Knee Injury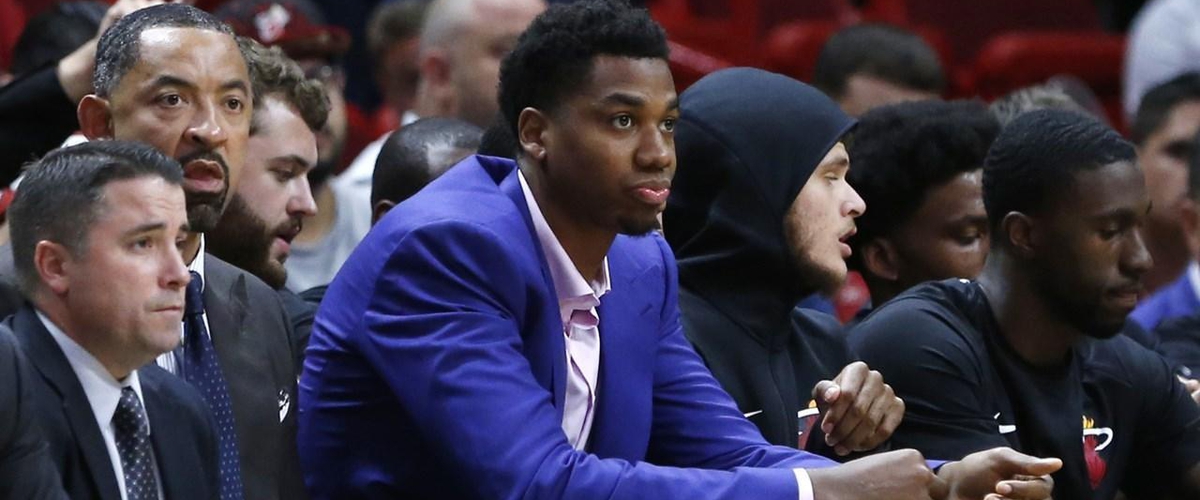 Before last night's disappointing loss against the Knicks, the Heat announced Hassan Whiteside was out with left knee soreness. The same knee suffered the bone bruise that sidelined him for five games. When asked about the severity of the injury, Coach Spo wasn't worried.
"It's the same thing he's been dealing with the last three weeks," the Heat coach said, . "Since he's been back the days in between have been recovery days."
"So the back to back anticipated he probably wouldn't play today," Spoelstra . "We'll get back to Miami and reevaluate him [Thursday]. Jay will look at him and might have doc will look at him. We don't think necessarily right now he'll have an MRI. He's already gotten one of those.
This is part of the process. We anticipated this. It hasn't gotten any worse, necessarily, just the schedule hasn't let up and he really hasn't been able to do two days of work in a row for a while."
Whiteside, however, sounded concerned. His knee injury is still bothering him.
"It's really bothering me, man," Whiteside . "We're going to figure it out. We're going to figure it out when we get back to Miami and figure out what's wrong."
It has really been bothering me throughout the season. It had been bothering me since Orlando."

As Coach Spoelstra said, Whiteside will have the knee reevaluated when they land in Miami sometime today. After that, we should know more about Whiteside's status going forward and whether or not he will miss additional time.