HEAT believes 'Better than 100 percent' Waiters is key to significant improvement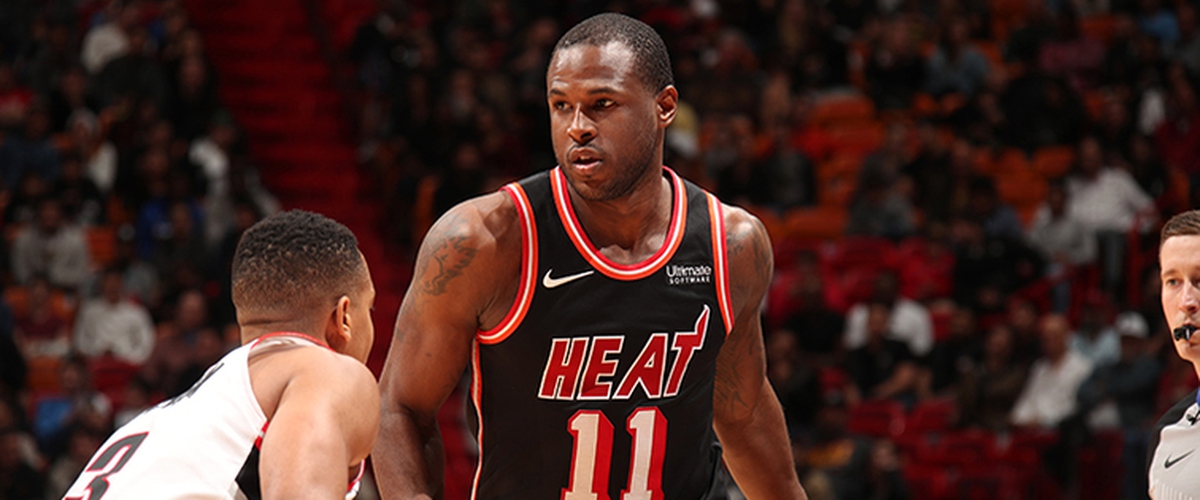 After losing in the first round to the Philadelphia 76ers, the team will be searching for ways to significantly improve it's roster. That improvement could come with trades or from within. If no trades are made, one way the team could improve from within is if Dion Waiters is healthy and better.
Waiters, who signed a four year $52 million deal with Miami last summer, only appeared in 30 games this season. He underwent season-ending surgery on his bothersome left ankle in January, finishing the season with 14.3 points and 3.8 assists per game and just 39.8 percent shooting and 30.6 percent from beyond the arc.
It's unclear if he'll be healthy by training camp, but Heat are confident Dion will play like he did in the 25 game stretch of the 2016-17 season, when he averaged 18.4 points and 4.8 assists and shot 49.3 percent from the field and 44.8 percent on three-pointers.
"We definitely missed Dion, his ability to create plays," Heat center Kelly Olynyk said, . "You could see it earlier in the year, you throw him the ball and he can get by his man and make plays for somebody else or make a play for himself. He's a guy who can get a shot off anytime he needs to. Those kind of guys are important to have on your team, guys who don't need other guys to get open. Guys who can create something out of nothing. That's something Dion can do super, super well. Hopefully his ankle will come along. You know how bad he wants to play. He loves the game so much."
"Dion at his best gets in the paint whenever he wants," Rodney McGruder . "He collapses the defense and really helps shooters out and gets guys easy relief baskets. He's a beast."
"People don't talk about it, but he's an underrated defender too," Heat starting forward Josh Richardson .
While Waiters continues his ankle rehab, Heat head coach Erik Spoelstra believes the two-guard will be much healthier when he returns.
"I'm not sure when, but he's going to be more than 100 percent," coach Erik Spoelstra . "I don't think he's felt right, physically, since when he first got here. He got in great shape, but once he injured his ankle, then he was always dealing with that. This is going to be a really important summer for him. He's going to be here and he'll be working a ton behind the scenes just to get his legs right, then he'll work on the next step of getting in world-class shape and then he'll get into the next phase of really developing his basketball skills."