HEAT could acquire a second round pick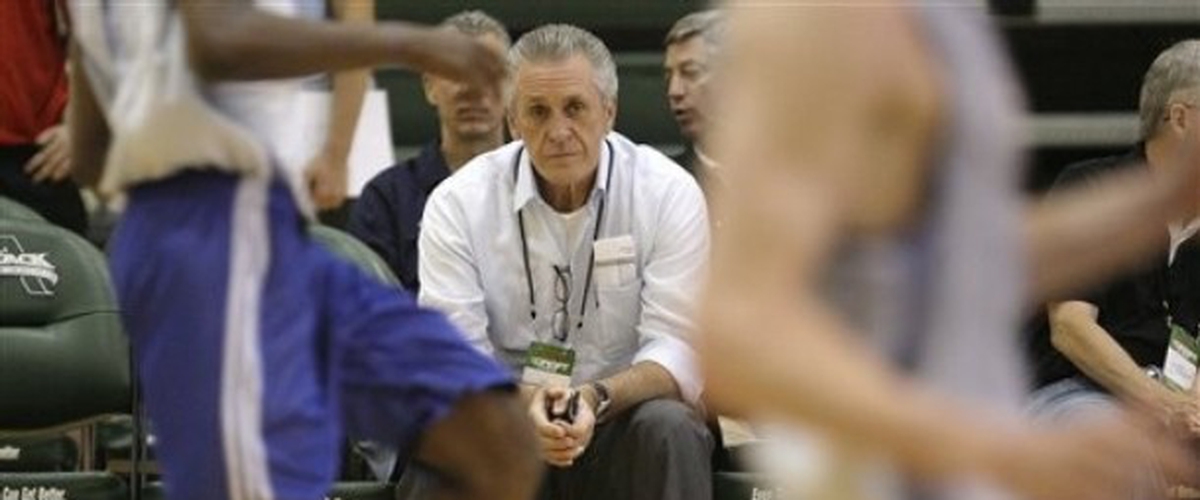 The 2017 NBA Draft Lottery takes place on Tuesday. Tomorrow, to be exact. Aired live on ESPN, the NBA Draft order will be revealed to teams in the lottery. The Heat have a 98% chance of staying at 14th and a 1.8 percent chance of moving into the top 3.
Currently, the Heat only own a first round draft pick. However, they don't own a second round pick after using it in a trade for salary dump. As a matter of fact, they won't have any second round picks at all until 2022.
Last week, the Heat evaluated and interviewed talent at the NBA combine. The top names representing the Heat at the combine were Pat Riley, Shane Battier, and Erik Spoelstra. It was reported by The Palm Beach Post that the Heat met with 20 prospects at the event.
Of those 20 prospects, only 17 prospects confirmed to that they met with the Heat. Here's the list:
OG Anunoby, SF, Indiana
Jordan Bell, PF, Oregon
Chris Boucher, PF, Oregon
Thomas Bryant, C, Indiana
PJ Dozier, SG, South Carolina
Josh Hart, SG, Villanova
Isaiah Hicks, PF, North Carolina
Wesley Iwundu, SG/SF, Kansas State
Peter Jok, SG, Iowa
Monte Morris, PG, Iowa State
Jonathan Motley, PF, Baylor
Semi Ojeleye, PF, SMU
Devin Robinson, SF, Florida
Kobi Simmons, PG, Arizona
Sindarius Thornwell, SG, South Carolina
Derrick White, SG/SF, Colorado
Nigel Williams-Goss, OG, Gonzaga
Out of all the names on the list, OG Anunoby is the only one projected to be a lottery pick in this year's draft. actually has Miami taking him with the 14th pick in their mock draft. The majority of the projected lottery picks in the class were absent from the event. Mainly because it's voluntary and they don't really gain much from it.
The Heat already have a workout this week with FSU guard Dwayne Bacon, who's projected to be picked in the second round. This, along with the other second round prospects they met, shows the team could seriously look into buying a second round pick. According to league rules, all teams are allowed to spend up to $3.5 million in trades. Miami currently has $3.1 million available in cash, which is more than enough to acquire a second round pick.
Should they find a player they like drop in the second round, don't be surprised if you hear anything about Miami acquiring a second round pick.