If Butler becomes available, Miami should pursue him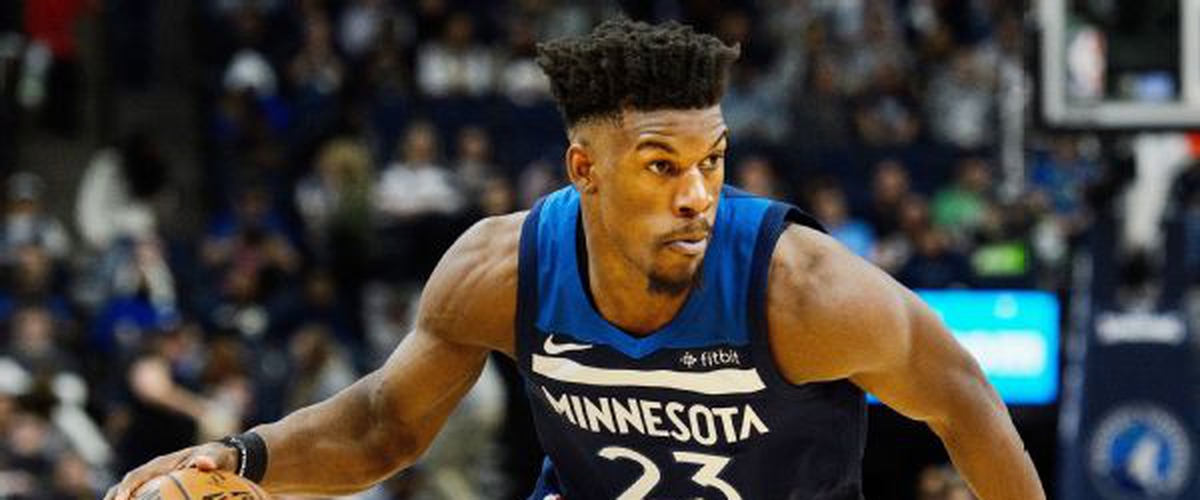 A meeting between All-star forward Jimmy Butler and Minnesota head coach Tom Thibodeau to discuss the state of the team is set for Monday, The Athletic's Jon Krawczynski .
It's been no secret that Butler is not fond of playing with Wolves teammate Karl Anthony Towns. Butler is a workaholic and is one of the best two way players in the game. Towns' defensive abilities still needs work, and it's been rumored that Butler believes Towns doesn't try hard enough on that side of the floor. Butler's strained relationship with Towns remains an obstacle for the team's success--and possibly the team's ability to re-sign Butler next summer when he becomes an unrestricted free agent.
Minnesota can offer Butler a five-year, $189.7 million max contract, while opposing teams can offer a max deal worth four years, $140.6 million.
If Butler and Coach Thibs can't come to a mutual agreement, then Butler could be on the trade block soon.
And this is where Miami comes in.
Miami is a team that has good bench depth but lacks the star power to make noise in the East. Butler's toughness and skills makes him a perfect fit for Miami. With the Heat lacking salary cap space, trading for Butler might be the Heat's best shot at him.
If Tom Thibodeau coached Minnesota team decides to move Butler, they'll likely want a defensive-wing player like Josh Richardson to replace him. However, Richardson and Butler's salaries don't match. The Heat would need to add more salaries to make it work. For example, it could add Dion Waiters($11 million) or Kelly Olynyk ($12 million).
If Butler does not want to commit long-term to the Heat, Miami could end up losing one or two of it's three young core players for a rental. So, they could be hesitant in making an offer...unless they are willing to bet on themselves to persuade him like Oklahoma City did with Paul George. Best case scenario is Miami getting a commitment from Butler and then trying to create space for another star player (Kyrie?). But worse case scenario, they lose Butler after one season and gains salary cap space in the process.
For now, we wait and see how this meeting plays out first. Given his strong relationship with Thibodeau, they could come to an agreement. But, if you're paid attention to the last stars that got moved, anything can happen.