Justise Winslow shuts down Karl-Anthony Towns in Heat victory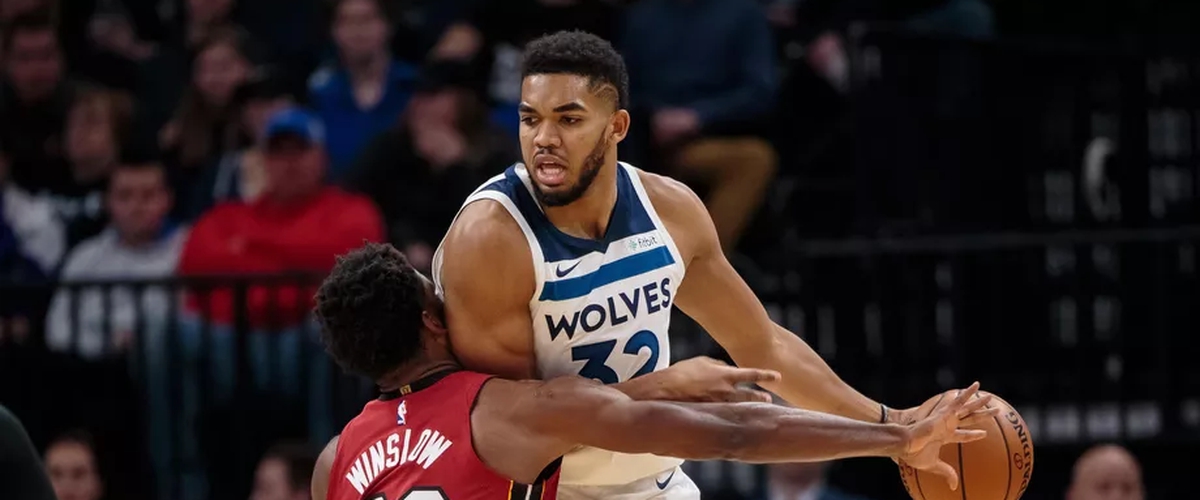 The shooting is still a work in progress. We all know that. Despite this, the third-year forward has settled into his new starting role well because of his all-around game and defensive versatility. The ability to guard positions 1-4, sometimes even fives.
He showed that versatility again on Friday night against Minnesota.
Instead of being matched up against power-forward Taj Gibson, the Heat had Winslow guarding Minnesota's multi-skilled big man Karl-Anthony Towns. Towns can not only score in the low post, he can also stretch the defense with his three-point shooting. So, it was going to be a tall task for Winslow.
At first, it seemed odd that Miami would start Winslow on Towns defensively, but the forward has better footwork than Hassan Whiteside to defend Towns. In this Butler-Towns pick and roll, Winslow quickly recovered to Towns and met him at the rim with great verticality.
Towns missed all five of his first half attempts, two of those being 3-pointers. Although he finished with 18 points and 11 rebounds, most of his points came at point when Miami was in full control of the game.
Winslow's next challenge will come Sunday against the 7-foot forward Lauri Markkanen, who is averaging 14.6 points and 8.2 rebounds. Markkanen had 25 points and 8 rebounds in the Bulls first meeting with Miami.