Mourning believed Heat could've made the NBA Finals if Chris Bosh was healthy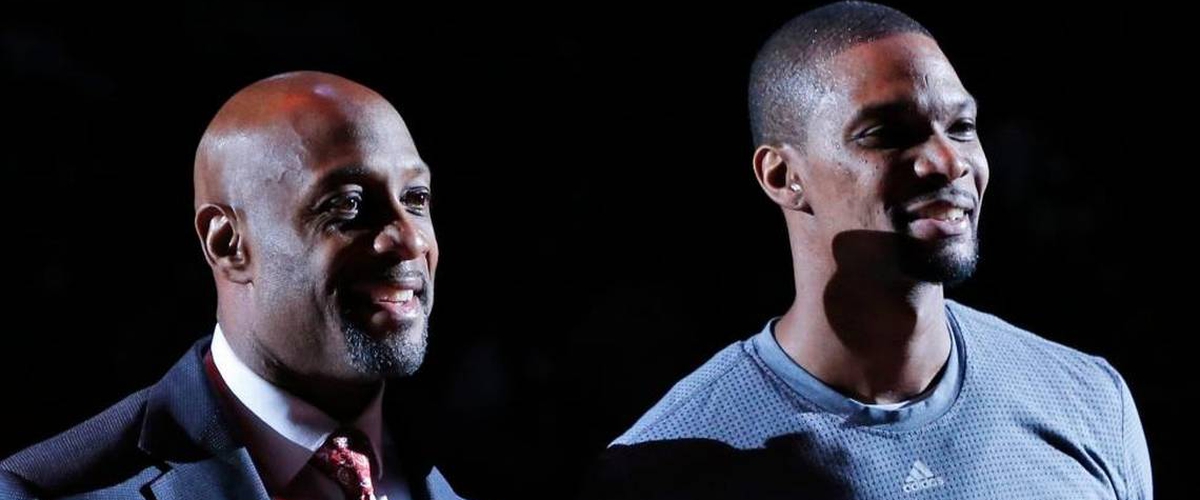 Welcome to the 2017 NBA Off-season. Or as some would call it, the "Pat Riley season". After falling short of the playoffs, and armed with cap space, Riley is determined to turn the Heat back into contenders. And if there's someone who's confident in Riley and is familiar with his work, it's Alonzo Mourning.
The Heat legend spoke with this week about the 25th anniversary of him and Shaq being the top two picks in the 1992 NBA Draft. He then spoke on how the Heat's current rebuild is similar to the time he had kidney troubles and why he thinks this rebuild will be even better.
"This is going to be even more special," Mourning said. "I think this is going to be even more special considering how it all fell apart.
"It happened to me, illness. Pat had to rebuild. With Chris and LeBron, D-Wade leaving, same thing. Rebuilding. He's one of the greatest basketball architects on the face of the earth. He knows what it takes to win. He knows what to do when it pertains to developing a champion. We've seen him do it time and time and time again. I trust this will be no different."
Like many others around the league, Mourning was also impressed with how last season's team reversed an 11-30 start into a 30-11 finish, missing the playoffs because of a tiebreaker. In his mind, Mourning believed the Heat--with a healthy Chris Bosh -- would have been the team facing Golden State in this year's Finals and not Cleveland.
"Obviously if Chris was playing healthy it's a different story in the Eastern Conference with us," Mourning said. "We probably go through Cleveland. … Right through them. We probably beat them. We really do. I think we had enough tools to get it done.
"Can you image if Chris was healthy. Not just with . , what he did this year. And and then JJ . Oh my God. If you put a healthy Chris Bosh with all of them, that's a scary team against Cleveland."
Unfortunately, we won't get a chance to see that with Chris' Heat career--and probably his NBA career-- over. So now, the focus is on building a team that can challenge the Cavaliers for East supremacy. It all starts next week with the NBA Draft and free agency following soon after. Will Riley land a star via free agency or will he bring his two key players back? No one knows yet.
But Mourning remains confident the Heat will be successful. Especially after what he's witnessed so far this off-season.
"There's enough out there to make it work," he said. "It's enough out there to get us back again. Listen, this team and the pieces that we have, the coaching staff, the culture that we have, the mentality of the guys coming here. … unseen before guys coming in this early this summer.
"I saw them in the locker room before I came upstairs. They're down there, I'm like, 'Good God, the dedication these young guys have to want to be good. They want to win.' We drill it in them. They see (the rings) on our fingers every day we come in here. They want to be there and you know what, I think this year kind of gave them a little confidence they can be there if they do it the right way."
We'll all be watching to see what Pat Riley's next move will be. While we are unsure what that move will be, we all know the goal of winning a championship will remain the same.