Olynyk denies report of Celtics teammates disliking Isaiah Thomas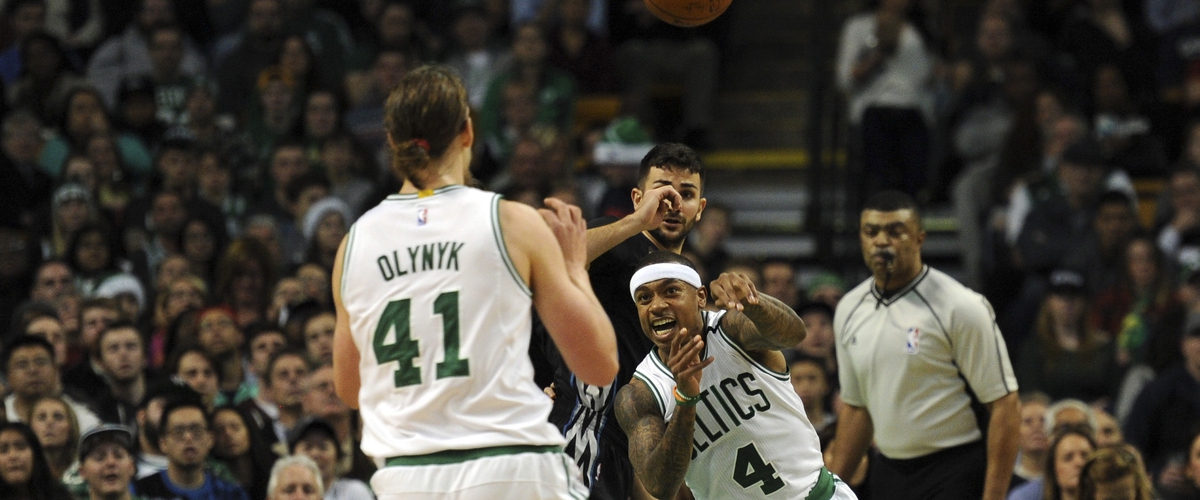 Heat forward Kelly Olynyk took to Twitter on Wednesday to deny a report that Celtics teammates disliked Isaiah Thomas. Olynyk and Thomas played together in Boston for almost two seasons.
FS1 reporter Chris Broussard revealed Wednesday on the Undisputed that some Celtics teammates 'really weren't that fond of' Thomas during his time as a Boston Celtic.
"I will tell you this: I spoke to several executives, or texted with several executives, last night. And a lot of them were saying that a lot of the players in Boston really weren't that fond of Isaiah," Broussard said. "We know he had those problems in Sacramento and in Phoenix. I didn't know he was having those issues,— before (speaking with) these executives — in Boston." He is known as a headstrong guy, he's got a huge ego, they say he's got the Napoleon complex, he always has that chip on his shoulder."
Thomas was traded to Cleveland in a package deal for all-star point guard Kyrie Irving on Tuesday.