Pat Riley wants more from Dion Waiters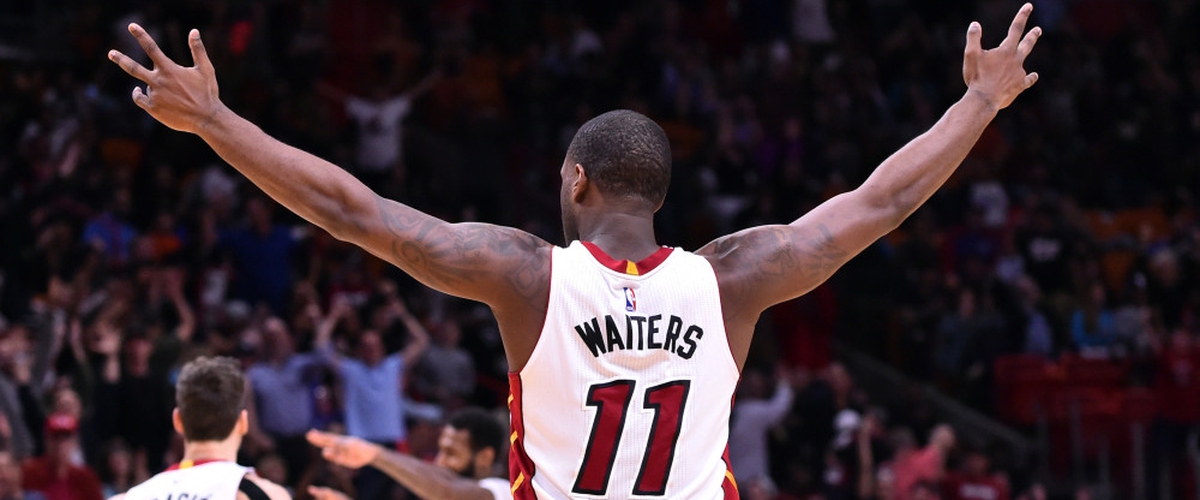 A year ago, Dion Waiters chose to bet on himself by signing a two-year $6 million deal with the Heat. At the time, this surprised many because other guys were getting larger deals. But that gamble ended up paying dividends for Waiters as he averaged 15.8 points per game and shot a career-high 39.5 percent from downtown. Following his breakout season, he signed a 4-year $52 million deal--the biggest contract of his NBA career-- with the Heat last week. He'll reach the maximum $52 million if he meets certain incentives placed on his contract.
Now that he's back in a Heat uniform, team president Pat Riley wants to see more from the 25-year old guard.
"He needs to get his free throw percentage up," Riley told from his office on Monday. "I can't believe he's not an 80-percent free-throw shooter. He shot 66 percent on the year. So we just want to make him more efficient. And what he need to do during the summer is realize it isn't just running sprints or running steps to get cardio shape. That he needs to go from his knees to his core in a rehab-type of conditioning, which our guys are good for. So I think he'll train a little bit differently. We know his body now."
Although Waiters showed improvement last season, he only appeared in 46 games overall due to injuries that kept him on the sidelines. His ankle injury towards the end of the season forced him to miss the last 16 games of the regular season. During that stretch, the Heat went 9-7 and missed the playoffs due to a tiebreaker with the Chicago Bulls. Without Dion, the Heat's drive and kick offense that fueled their second half turnaround wasn't there as much.
Next season, Riley wants to Waiters to play in at least 70 games.
"The goal is - I said to him - is 70, 80 games is what you want to play, Riley continued. "It used to be a badge of honor to play 82. Guys would be celebrated for playing 82. I mean, I coached A.C. Green in 587 games straight. He played with broken fingers and everything. But that can't happen anymore today, because coaches will just rest players now. But getting your players to play 70 games a year healthy, that's the goal for Dion and I think that he'll be more consistent."
Pat Riley wouldn't have challenged Dion if he didn't believe in him. He also wouldn't have signed him to a long-term deal either. We won't know until next season if Waiters will pass the challenge. But we all know the always-confident guard will embrace the challenge.