Report: Hayward taking meetings with Boston and Miami this weekend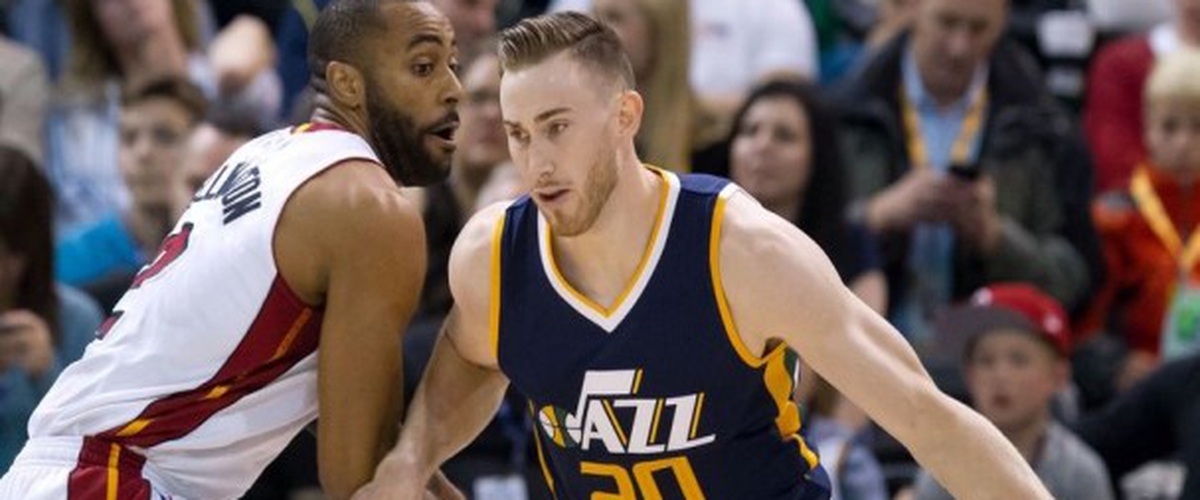 This weekend marks the beginning of the craziest part of the NBA schedule--Free Agency. Teams, in small and large markets, will try to sell free agents on joining them. For Pat Riley and the Heat, their top free agent target appears to be Utah free agent forward Gordon Hayward.
In his Yahoo about Boston's plan to acquire both Gordon Hayward and Paul George, Adrian Wojnarowski confirmed that all-star forward Gordon Hayward will take meetings with both Boston and Miami this weekend.
Hayward has consistently improved his game each season since coming into the league. Though he's not on the Kevin Durant and LeBron James level, Hayward is very good at just about everything on the offensive side of court. He can create for himself and others, cut to the basket, and spot up for three. He'll be a good fit alongside Goran Dragic and Hassan Whiteside.
With that said, they'll be competing with Boston in persuading Hayward to leave Utah. For months, Boston has reportedly been considered a frontrunner because of Brad Stevens and the Celtics run to the Eastern Conference Finals last season. There's also a chance they could possibly add Paul George to the roster as well. While George's desired destination is Los Angeles, the Celtics are confident they can keep him after next season. Unlike the Celtics, the Heat currently lack the assets to trade for George considering they don't have a pick available to trade.
In addition to Hayward, the Heat are also expected to meet with free agent forward Blake Griffin this weekend as well. Griffin opted out of his Clippers contract this past weekend. Gordon Hayward is expected to do the same soon.
The 2017 Free agency period begins at 12:01 am eastern on Saturday.