Report: HEAT among teams interested in Butler trade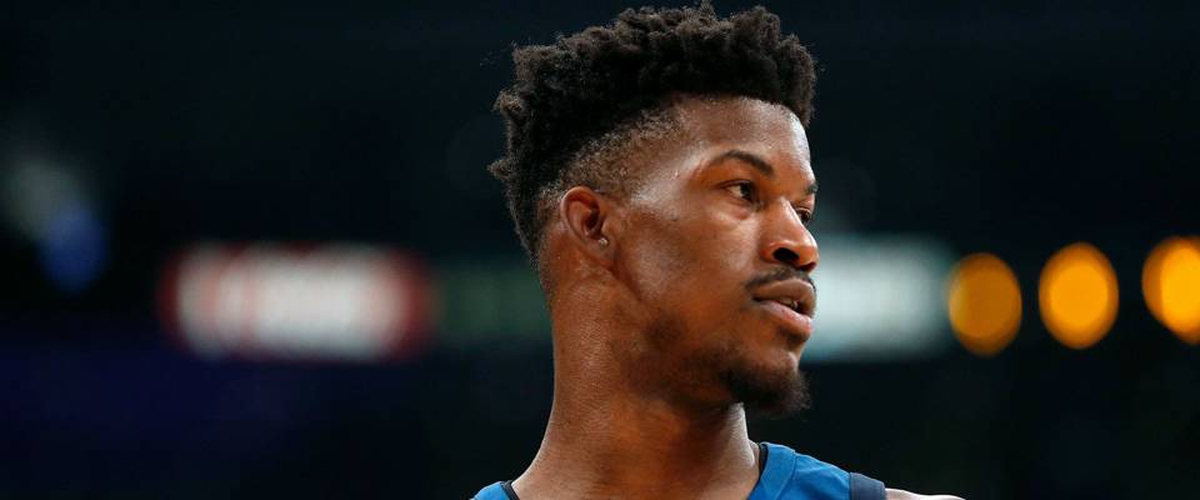 The Brooklyn Nets, Detroit Pistons, Houston Rockets, Los Angeles Clippers, Miami Heat and Philadelphia 76ers are interested in talking further with the Minnesota Timberwolves in regards to a Jimmy Butler trade, according a report from .
The report states that team owner Glen Taylor has told president/coach Tom Thibodeau a deal needs to be negotiated to move Butler as soon as possible. Thibodeau has reportedly been unwilling to deal Butler despite his frustrations with Karl Anthony Towns and Andrew Wiggins.
In a potential deal with Minnesota, Miami may have to part with Josh Richardson. Richardson's defensive capabilities make him a good fit for Thibs' system. In order to match salaries, Miami would also have to include another player, possibly Kelly Olynyk.
While the Heat don't have the salary cap space to sign Butler next summer, they'll gain Butler's bird rights if they traded for him. Although they'll gain Bird rights, they won't have enough to pursue Celtics guard Kyrie Irving. It's been reported that Butler and Irving want to join forces next summer. The three teams on Butler wish list have the cap space to do it. Miami, however, will have to clear significant cap space to make that happen.
As The Athletic reported this weekend, Butler is expected to miss Media Day and training camp after being granted permission from the team. The 29 year can become an unrestricted free agent if he declines his player option for 2019/20. If he re-signs with the team he's traded to, he's eligible to receive a 5-year, $190 million contract. Otherwise, he'll get a 4-year, $141 million contract elsewhere.
Last season with the Timberwolves, Jimmy Butler averaged 22.2 points, 5.3 rebounds and 4.9 assists per game while shooting 47.4 percent from the field and 35.0 percent from 3-point distance. He will make $20.4 million this season and is seeking a five-year deal worth around $190 million when he enters the open market