Riley expects Wade to decide future in mid-August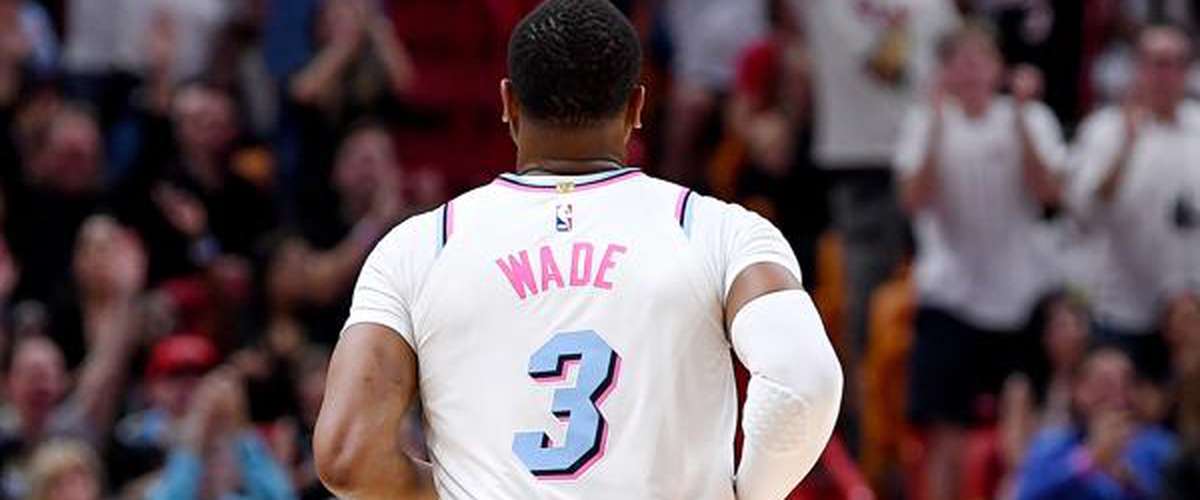 Miami Heat president Pat Riley expects Dwyane Wade to make a decision on whether to return next season by mid-August.
Throughout the summer, Riley and the Heat have reached out to Wade and his representatives in hopes of better understanding where he's leaning.
Wade recently returned from his promotional tour in China last week. He told the Associated Press before leaving China he will make a decision on his future when he returned.
Via :
"I do hope by the middle of August, we will probably have a decision on Dwyane," Riley said. "There has been communication with Dwyane and with his agent. It's best that we give him some more time. He had a long trip in China that was a wonderful trip for him. I want Dwyane back as a player, a guy who wants to have the greatest year he's ever had as a player. If he plays, he's going to want to do it. We don't want him back as a placemat holder or someone who's going to be a veteran in the locker room. Dwyane is a great player, a great talent. He can make a big difference for us."

The Heat currently have 11 players under contract for next season. After re-signing Wayne Ellington, the Heat are $3.4 million over the luxury tax line. Miami's projected tax payment is at $4.9 million, but if Wade re-signs under the Heat's $5.3 million exception, the tax would rise over $10 million.
Are the Heat willing to offer the $5.3 million exception?
"As far as the tax goes, that's the abyss we all deal with in the NBA," Riley answered. "As we proved in the past, if you've won a championship or you're a championship contender every year or you're heading toward that, you treat that differently. That's always the owner's call because of the nature of the tax and how punitive that it can become year to year. The fact we are over the tax and whether we would offer that exception to Dwyane, that's going to be a question I will ask [owner] Micky [Arison]. I will be visiting with my boss this week."

After the Cavs traded Wade back to Miami, Wade averaged 12 points per game in Miami as a reserve. He showed flashes of his old self in the first round series against Philadelphia, scoring 28 points in Game 2 and 25 in Game 4.