Riley praises Wade; mum on potential Heat reunion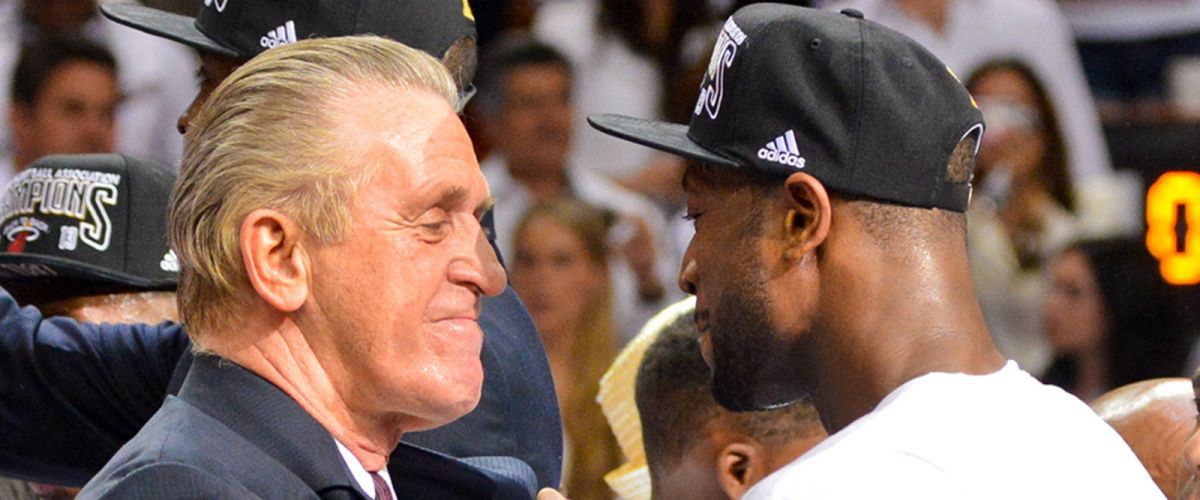 Wade's departure from Chicago is inevitable. The question is when. As of today, there has been no discussions between the Bulls and Wade about a buyout. Most around the league expect discussions to take place during the season, maybe closer to the February trade deadline.
When Wade gets bought out, he's expected to have plenty of suitors waiting for him. Cleveland, with longtime friend LeBron James, is expected to target him. Houston and LA could also pursue the guard. The Heat, the team that drafted Wade, could also be in the running.
During this morning's presser, Heat president Pat Riley was asked about a potential Wade return. While praising Wade, Riley remained mum about the possibility of reuniting with Wade since he's still under contract with the Bulls.
"Other than actually being in love with Dwyane Wade because of our relationship over 13 years when he was here, and remembering when Jason Terry missed that shot in Dallas and Dwyane collared the rebound, threw it to the heavens and we won the championship and he was MVP of that series," Riley said of the 2006 NBA Finals, "other than that, if something happens, and I can speak to this because he's under contract to them, I'm just speaking of my experience with Dwyane."

"I feel great about our relationship that we had over the 13 years," Riley ccontinued. "And anything that happens from a personnel standpoint down the road, or any opportunities that are there, we're always going to approach that. But right now he's under contract. He's under contract with Chicago, and I wish him the very best."
The Heat still have the $4.3 million exception available to use on Wade or any other free agent Miami wants to acquire.
Wade, 35, averaged 18.3 points, 4.5 rebounds and 3.8 assists per game last season, his first in Chicago after spending 13 years in Miami.