Thoughts on Hawks vs Heat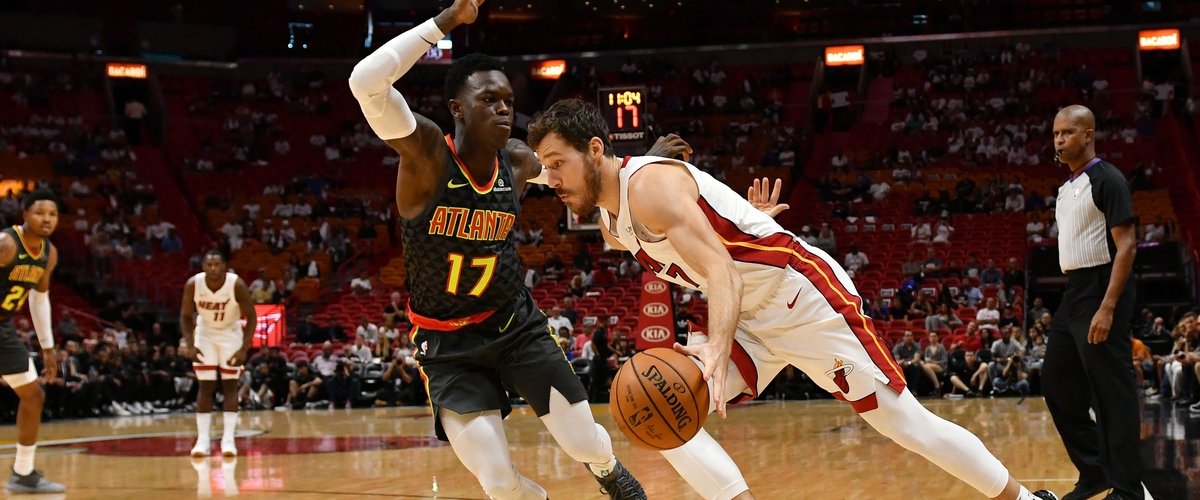 -Miami Heat basketball is finally back.
-Yes, it's Preseason. And you can tell with both teams playing sloppy. Heat had 22 turnovers.
-One of the Heat's goals this year is to improve their free throw percentage, which, at one point,ranked last in the league last season. Tonight they shot 51.7% from the charity stripe.
-Rodney McGruder got the first start over Justise Winslow and Josh Richardson. Even though McGruder started tonight, keep in mind Spo's lineup wont be official until opening night.
-Justise Winslow was the first sub off bench, at power forward, after James Johnson got called for three early fouls. He immediately made his first jumper of the game.
-Tyler Johnson came in for Dragic and Waiters shifted to point guard.
-Olynyk made his first Heat debut, backing up Hassan at center. Not an impressive start with the center getting called for illegal screens.But he improved as the game progressed.
-Olynyk gives the Heat a different look at the center spot. He's a guy that opposing bigs have to guard on the perimeter with hia ability to shoot. Can also pass the rock.
-He's what the Heat wanted from Josh McRoberts, who was dealt this summer.
-Spo played 11 guys in the first with Adebayo not being one of them. Adebayo made his debut in the mid fourth quarter.
-Josh Richardson was very active defensively, getting timely blocks and deflecting passes.
-He was the most impressive Heat player tonight.
-Both Richardson(4 blocks) and Winslow (3 blocks) combined for 7 of the team's 9 blocks.
-The Heat will get their first day off tomorrow before prepping for Thursday's game against the Brooklyn Nets.