Thoughts on HEAT vs 76ers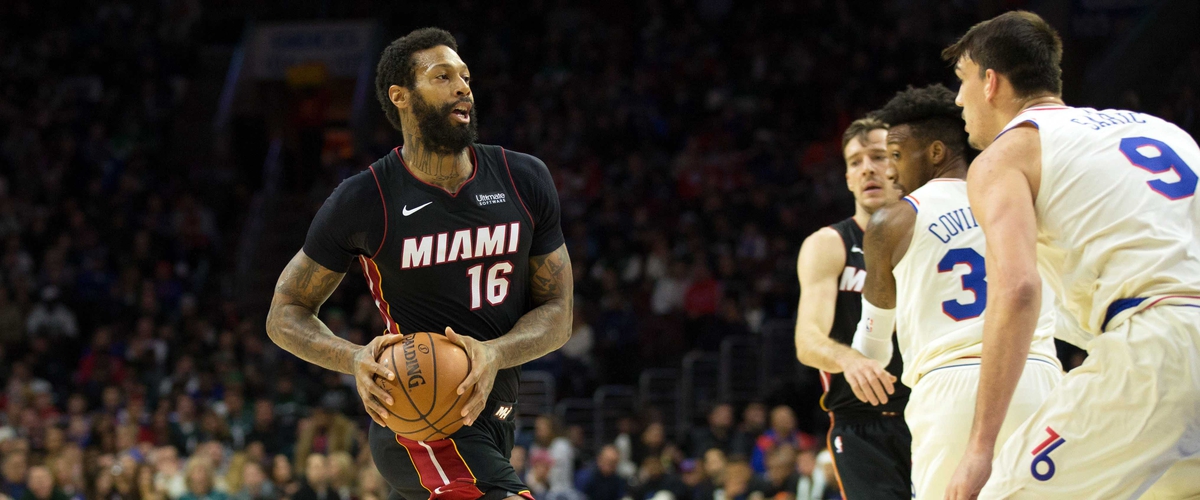 -Great effort down the stretch.
-Trailing by 26 to start the fourth, the Heat's second group or "Platimum Group" went 35-11 the rest of the way.
-Tonight's loss in Philadelphia dropped them to No. 5, with the idle Washington Wizards passing them to jump into the No. 4 spot. Charlotte's upset victory against Indiana earlier kept them from falling to the sixth spot. Only 2.5 separates the 8th seed from the fifth seed. So the Heat have to be careful going down the stretch.
-While the Heat's defense has been good, It's offense continues to struggle. Miami came in Friday's game ranked 26 out of 30 teams in offensive rating. The team shot 39 percent again in Philly.
-If the Heat wants to stay among the top four, they must improve in this area of the floor.
-The Heat's starting unit has to improve. They scored 40 of the team's 97 points.
-James Johnson was more aggressive in the second half after another quiet first half. He has to stay aggressive and not be so passive. The last thing the Heat need is for him to turn into another Josh McRoberts.
-All eyes were on the Embiid-Whiteside matchup thanks to their beef back in October. Embiid got the matchup and the game with 17 points, 11 rebounds and four assists, but committed six turnovers. Whiteside exited the game in the second half due to a stomach virus and finished with four points, nine rebounds and three blocks in 18 minutes of action.
-While everyone had eyes on Embiid-Whiteside matchup, rookie Bam Adebayo had himself a game. Adebayo gave Miami a lift off the bench with 15 points, 13 rebounds and six assists and played impressive defense on Embiid.
-Next up, The new look Detroit Pistons tomorrow.