Thoughts on HEAT vs Cavs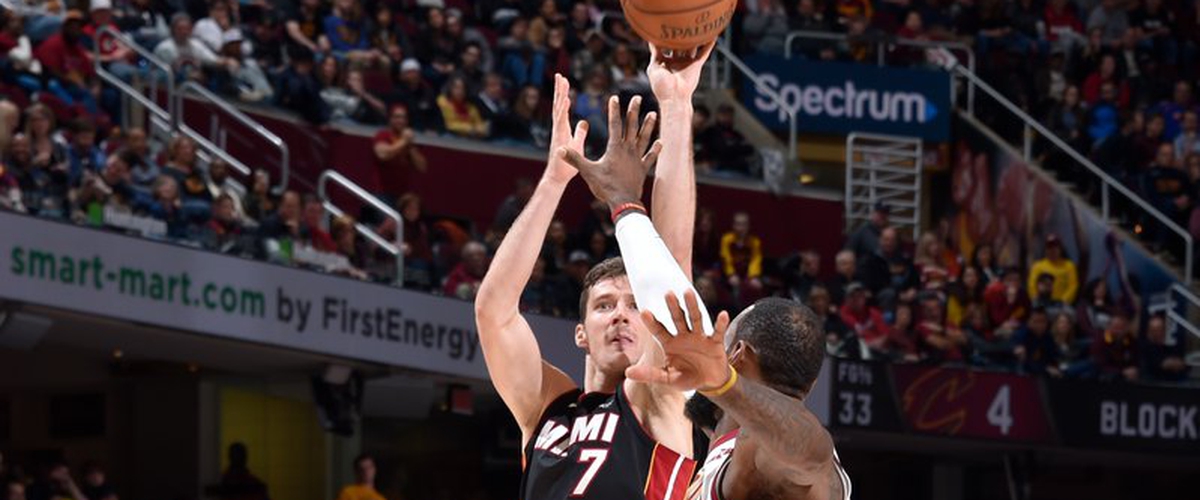 -Heat were so close to getting that third seed. Down 91-89 with four seconds to go close. But they couldn't close it.
-The loss hurts because it not only gives Cleveland a 1.5 game lead, but also allows them to clinch the season series. The two teams meet again on March 27th in Miami.
-Miami also has a one half game lead over No.5 Washington and No. 6 Indiana.
-Awful possession to end the game by James Johnson. He dribbled out the clock and wasn't able to get a shot off. The decision to play him late continues to be questionable.
-I rather they played Justise Winslow, who had the better game. Winslow made some good reads on the PNRs and also had a couple of nice finishes at the rim tonight. He's slowly but surely making progress.
-Whiteside didn't play in the fourth quarter. He was about to come in at one point but both he and Spo agreed Olynyk was the better option down the stretch. Whiteside finished the game with nine points and 8 rebounds.
-Goran Dragic led the Heat in scoring with 18 points. He scored 14 of them in the first half.
-It remains to be seen whether he will get pick as Kevin Love's replacement or not. The Heat are the only team in the top 8 without an all-star.
-You could make the case that this was the Heat's worst offensive performance of the season. They were bad in three areas: Free throws(14 of 25), Turnovers (20) and three point shooting (3 of 28).
-The threes that were made didn't come from Wayne Ellington. Ellington shot 0 of 3 from the arc.
-The defense continues to be good. They held the Cavs to 91 points on 35 percent shooting.
-In other news, according to Yahoo's Shams Charania, the Heat has been granted the $5.5M disabled player exception for injured guard Dion Waiters. Miami can use the exception on player with expiring contract in trade or on a bought out player.
-Prior to tonight's game, Former Heat player Dwyane Wade said he still thinks of retiring as a Heat. He's not sure if he's going to go the Paul Pierce route or play one more season with them.
-Next up, the Philadelphia Sixers on Friday.