Thoughts on HEAT vs Magic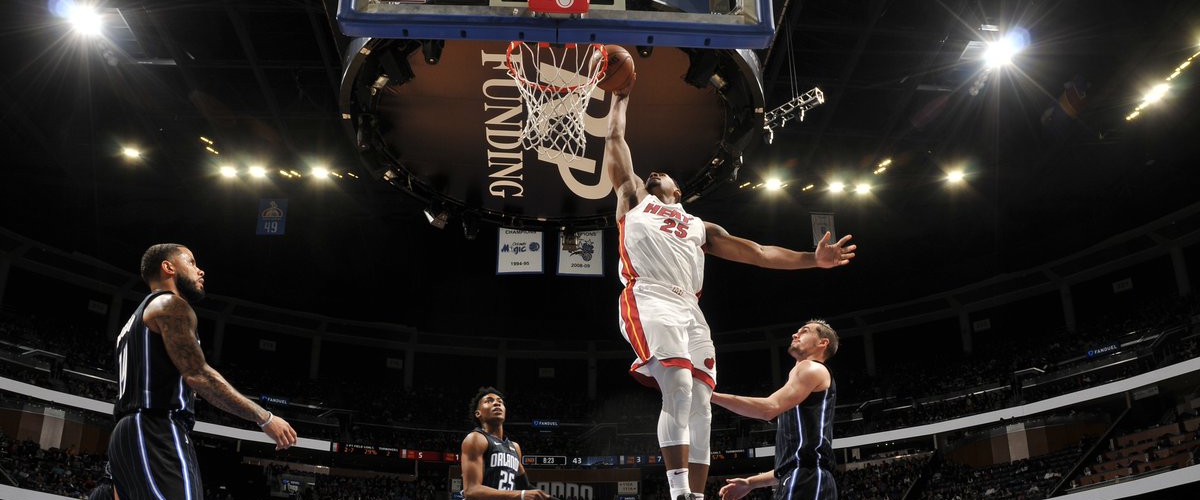 -HEAT ends the year on a high note. Even though consistency remains an issue, the Heat still found a way to be two games over .500.
-It was a tale of two halves tonight.
-First half, the Heat were terrible defensively again. They were constantly getting beat in transition. The Magic had 24 fast break points in the first half alone.
-Second half was much better. They only gave up two fast break points to the Magic and outscored the Magic 67-45 in the half.
- No, you did not read the boxscore wrong. Hassan Whiteside had four assists tonight. That's what we like to see from Hassan.
-Big fourth quarter from Goran Dragic, who scored 14 of his 25 points in the period. He came through tonight. Great to see him come alive after a tough month.
-Tyler Johnson's big third quarter also played a part in tonight's victory. Johnson came alive in the third quarter, scoring 22 of his season-high 31 points in the period on 10-of-11 shooting. His one miss came at the buzzer to end the third.
-For a brief moment, the Heat played Bam Adebayo alongside Hassan Whiteside. It was only the second time the two played together this season. Whiteside was then subbed out on the next stoppage.
-With the Heat only on a one-game road trip, Dion Waiters, Justise Winslow, and James Johnson remained in Miami.
-Heat return home to start the new year with three straight games at the AAA. They host the Pistons on Wednesday, Knicks on Friday, and Jazz on Sunday. Miami really needs to start taking advantage of these home games. They're 8-9 at home.