Thoughts on HEAT vs Pistons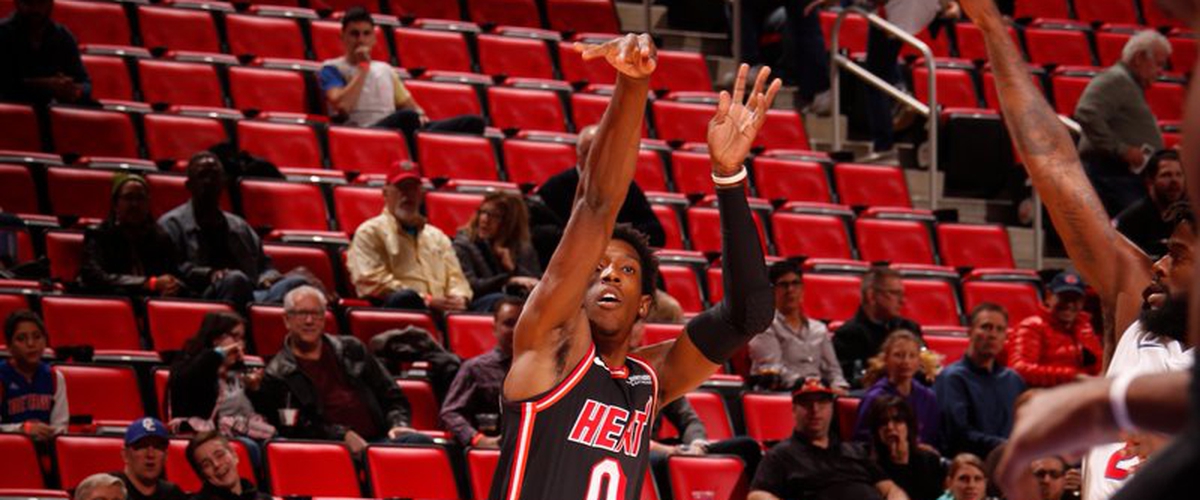 -Miami finishes the road trip 3-3. Which is not bad.
-Heat had a great chance to make this a very successful road trip. The team held a 11 point lead in the third period, but couldn't hold on to it. The Pistons ended the third period with a 21-8 to take an 83-81 lead. Detroit then opened the fourth with a 17-11 run, and even though Miami cut it to one, Detroit held on for the victory.
-The threes were falling earlier, with Miami converting 11 of their 23 attempts. With Detroit protecting the paint all night, the threes were open. Even in the second half, where Miami just made 2 of 14.
-Justise Winslow started his third game at power-forward. He didn't play in the fourth quarter though.
-Dion Waiters has improved with his finishes at the rim this season. He went strong to the rim on this play here.
-Josh Richardson had his best game in several weeks. He finished with 15 points, five rebounds, four assists and no turnovers. Also shot 5 of 11.
-Hassan Whiteside had a quiet first half in which he scored only two points on 1 of 3 shooting and grabbed five rebounds. However, he came alive in the second half scoring 18 more points to finish with 20.
-Drummond had eight points but grabbed 17 rebounds. The Pistons out-rebounded the Heat 54-39 tonight despite trailing the Heat 42-38 in the paint.
-Miami had trouble slowing down Tobias Harris, who scored 25 points (5-8 from three). Harris has really improved on his outside shooting since last season.
-Next up, a match-up against the Washington Wizards on Wednesday at 7:30 PM eastern.