Thoughts on HEAT vs Pistons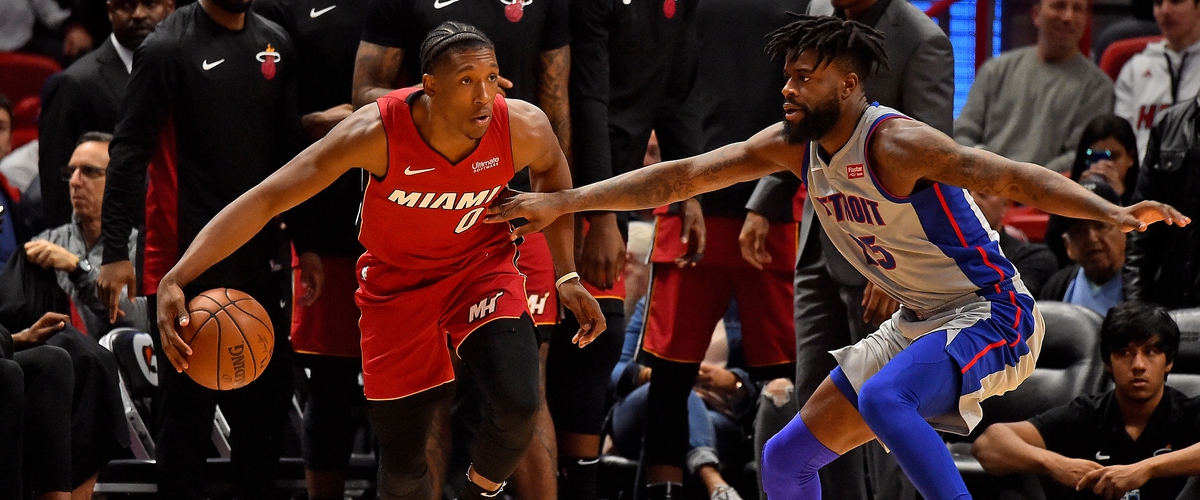 -Much needed win at home for the Heat, who had a record of 8-9 prior to tonight.
-The win brings the Heat three games over .500 for the first time since the 2015-16 NBA season.
-Goran Dragic looked like his normal self again. He recorded his first double double of the season (24 points, 13 assists) tonight. The elbow? Wasn't an issue tonight.
-Even with Andre Drummond out, the Heat didn't get a big night from Hassan Whiteside. Whiteside was forced to bench early in the first period after picking up two quick fouls. He picked up his third in the second period.
-Although Whiteside didn't have a great night, his front-court partner Kelly Olynyk did. Olynyk played very well on both ends of the floor tonight. He finished the night with 25 points and 13 rebounds.
-He's getting very comfortable with the Heat's offense.
-Speaking of offense, the Heat were very crisp offensively tonight against Detroit. The team had 29 assists, 13 of them from Dragic, and 43 made baskets. The Heat's offense normally looks good when the ball is moving and it showed tonight.
-Heat forward James Johnson returned tonight and was efficient tonight. He finished with 16 points on 6-of-8 shooting in 24 minutes of action. Most importantly, he finished the game.
-The Heat have two more games remaining on the three-game homestead. On Friday, they will face the Knicks and then Sunday the Jazz.