Thoughts on HEAT vs Raptors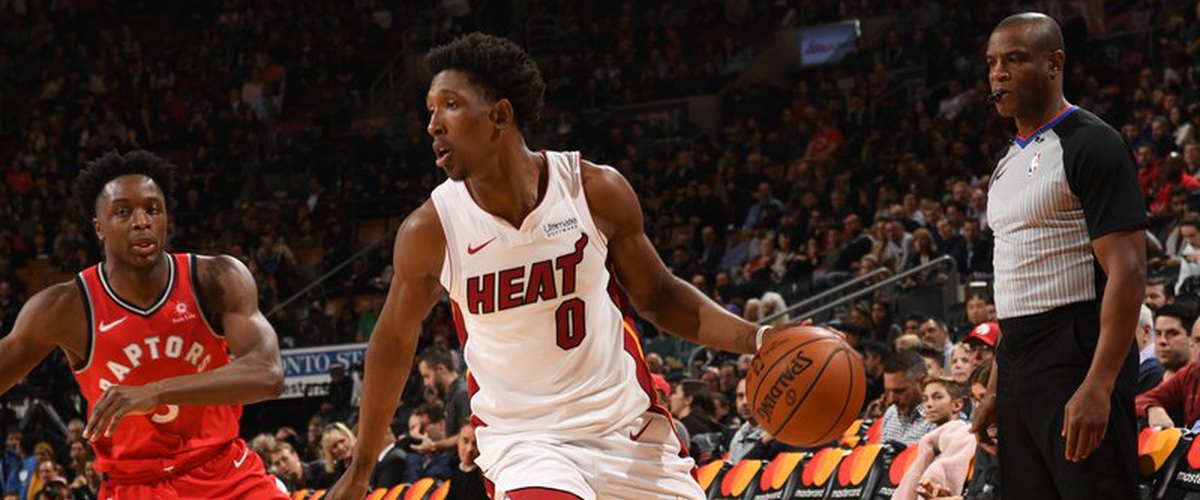 -Can we have a Raptors-Heat playoff series this year?
-What an impressive road victory against a team with the best home record in the NBA. The Raptors entered Tuesday's game with a 14-1 home record.
-Now Miami finds itself tied with the Wizards for the fourth seed in the East. And three games behind Cleveland for the third seed.
-Shout out to Wayne Ellington with the game winning layup.....yes layup.
-Not the best offensive game for the Heat overall, but their defense was very impressive. They held an normally effiecent Toronto squad, at 47 percent for the season, to 38 percent shooting. Miami also did a great job of defending Demar Derozan who scored 25 points on 29 shot attempts.
-The Heat also limited the Raptors second chance opportunites by out rebounding the team 64-37.
-James Johnson was ejected in the third quarter after getting into a confrontation with Serge Ibaka. Depending on the league's review of the play, there's a possibility that Johnson could be suspended for the next game.
-With James Johnson ejected, the Heat got a longer look at the Bam Adebayo-Hassan Whiteside lineup. This is the third time the two played together. While the spacing on offense was affected, the two bigs did a great job of protecting the paint.
-That Bam continues to impress. He finished the night with 16 points, 15 rebounds and five blocks. He really took advantage of the opportunity tonight.
-Quiet night for Josh Richardson, who's been the Heat's most consistent player since December. Richardson only made 3 of his 13 shot attempts tonight.
-Great night for Goran Dragic. Good to see the Dragon back in form after playing through that elbow injury. He finished the game with 24 points, 12 rebounds and four assists You could make the case that he was the best player on the floor tonight.
-Tyler Johnson sat out tonight's game with a left shoulder sprain, which he suffered during the shootaround earlier today. Johnson says the injury isn't serious but his status was the next game is questionable.
-Starting in Tyler's place was Derrick Jones Jr., who made his first start as a member of the Heat. He actually played well. He flashed his athleticism with some rim rocking dunks and also showed the ability to play perimeter defense by defending DeMar Derozan. You can see why the Heat were intrigued with the forward.
-DeMar DeRozan and Goran Dragic got into it after the buzzer.