Thoughts on HEAT vs Spurs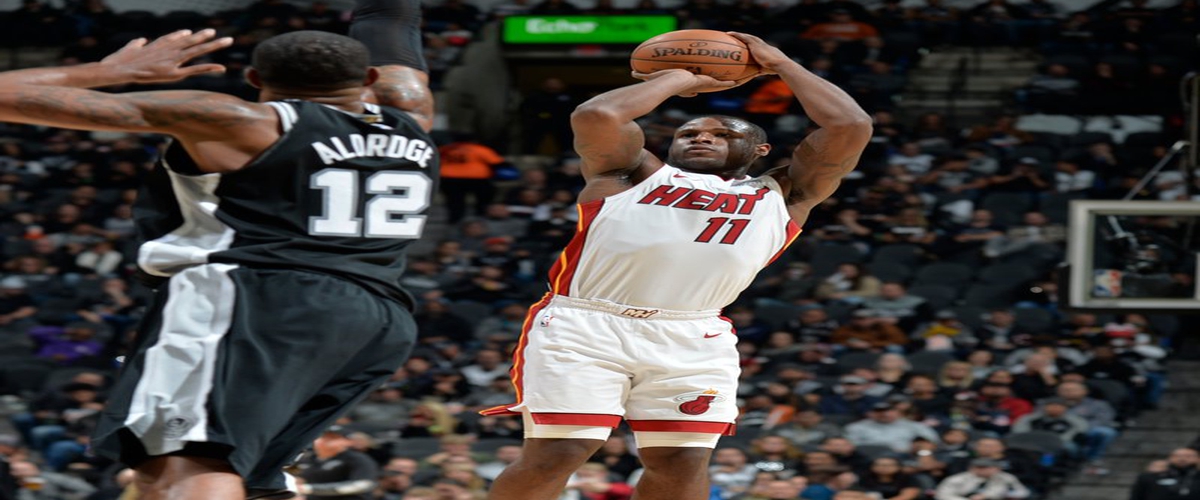 -Tough loss.
-The Heat had one of their best offensive performances of the season. The team shot 18-of-34 from three and had 28 assists. Very impressive against a top 2 defensive team.
-Outside of Dragic's 3 for 11 shooting, the Heat guards were very efficient. Tyler Johnson shot 9 of 12 from the field and made a career-high five three-pointers. Dion Waiters was equally hot with 22 points on 8 of 12 shooting from the field and Josh Richardson had 19 on 7 of 10 shooting.
-Loved how the Heat were moving the ball tonight. Would like to see more of that going forward.
-With much improved defense of course.
-New starting lineup for the Heat tonight with Olynyk and James Johnson replacing Winslow and Bam Adebayo. The Heat preferred Johnson start on Aldridge than Winslow. And wanted Olynyk in as a floor spacer, like Luke Babbitt was last year.
-The question that remains is whether the Heat still view Olynyk as a center. If not, maybe they will consider starting him at the four alongside Whiteside again. They could use a floor spacer at the position.
-James Johnson scored nine early points to lead Miami in the first quarter, but was limited the rest of the night with foul trouble. He picked up his fourth foul in the second half.
-Teams are still playing off of Justise Winslow, who was 2 of 9 from the field for five points. It'll continue to happen until he makes them pay.
-Heat will now travel to Mexico City for their game against the Brooklyn Nets on Saturday.