Thoughts on Kings vs HEAT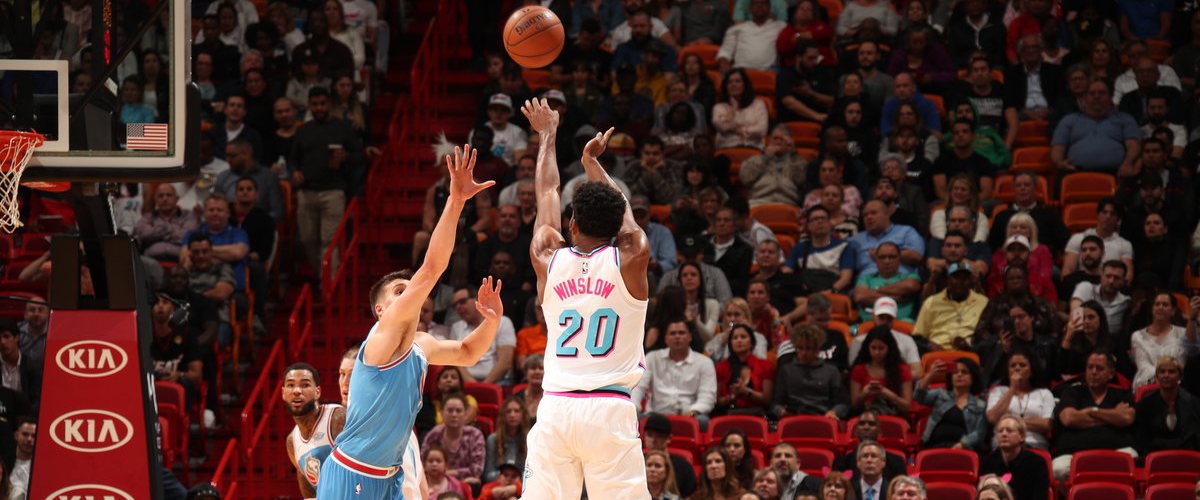 -Inexcusable loss
-You lose a 12 point lead at home with six minutes to go to the worst team in the league. A team that's not playing to win.
-These are the games you have to win. No matter what the opposing team's record is..
-Had Miami won, they would have tied the Cleveland Cavaliers for third place in the Eastern Conference. There also was a chance to gain separation from the Wizards, who loss to OKC tonight.
-The Heat didn't have a great night offensively. They shot 37.8 percent overall (31 of 82) and 12 of 34 from three-point range
-Wayne Ellington and Goran Dragic were the main players that had it going offensively for Miami tonight. Dragic led the Heat with 23 points. Ellington scored 20 off the bench and was 6-of-13 on 3-pointers.
-Ellington, who's likely headed to NBA's 3 point shooting contest in February, broke a new Heat record with nine games of six three pointers. The previous record was eight games by Tim Hardaway and Voshon Leonard.
-Whiteside struggled against his former team, scoring only two points until the 9:34 mark in the fourth period. He finished with eight [points as he fouled out with 21.9 seconds left.
-Josh Richardson continues to struggle. Since the hot stretch in December, he's cooled off a bit. That final look by Richardson was awful.
-With 8:40 remaining in the third quarter, and trailing by eight points, Spo bench four starters while only leaving Richardson on the floor. Replacing the four starters were Bam, Olynyk, Ellington, and Winslow. The group battled back to tie the game at 64, and with Dragic returning for Richardson, led 72-71, at the end of the quarter. The team then led by 12 before giving up the lead late in the fourth.
-The Heat were once again without Tyler Johnson, who missed his fifth consecutive game with a sprained left ankle. Although Johnson has practiced with the team, the Heat want to be very cautious.
-Heat captain Udonis Haslem was not available due to personal reasons.
-Next up, the Charlotte Hornets on Saturday.