Thoughts on Knicks vs HEAT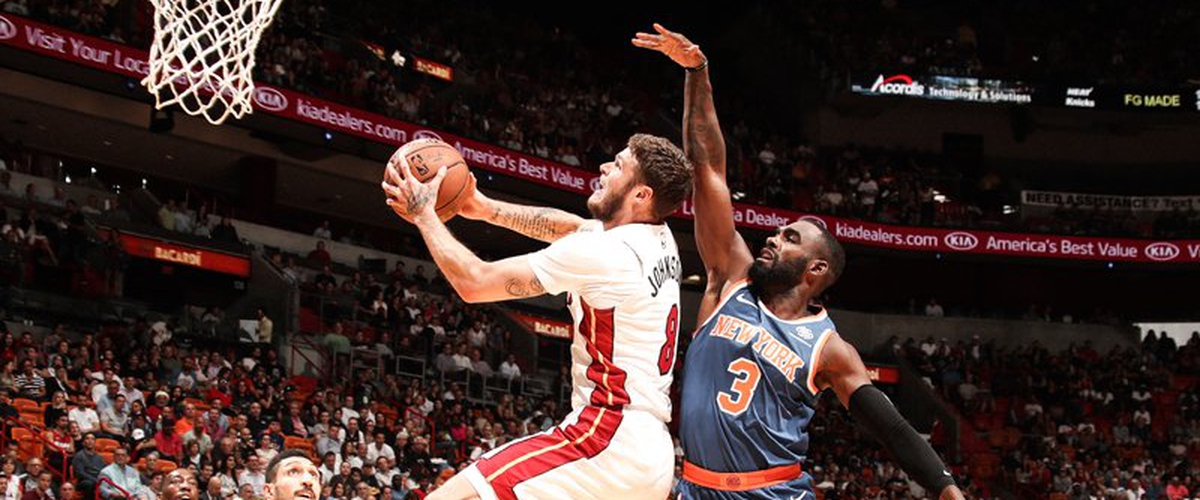 -No late game drama this time around.
-Miami entered the second half with a 47-45 lead, but ended up outscoring the Knicks 45-20 in the third quarter to enter the fourth with a 92-65 lead. The Knicks were held to 7 of 25 shooting (28 percent) in the third period.
-Whiteside led the way with 13 points, four rebounds and two blocks in the quarter. After a quiet first half, Richardson also contributed 11 points on 4-of-4 shooting. Whiteside finished the game with 22 points, 14 rebounds and three blocks for the night. Richardson finished the game with 21 points on 8 of 14 shooting.
-Despite the performance being against a shorthanded Knicks team, this is the type of performance you like to see coming out of halftimes.
-Rodney McGruder continues to be one of the Heat's most consistent players. McGruder finished the night with 19 points, six rebounds and five assists. He singlehandedly kept the Heat afloat in first-half when the Knicks pushed to an 11-point lead.
-There also was a Tyler Johnson sighting in the first half.
-Duncan Robinson made his NBA debut tonight and promptly converted a 3-pointer on his first NBA shot attempt.
-The wait continues for Justise Winslow. After being listed as available before the game, Winslow remained on the sidelines after experiencing tightness on his hamstring.
-Chris Bosh, Tim Hardaway, and Jason Williams were the former Heat players in attendance.
-The Heat's next game will be on Saturday against Portland Trailblazers.