Thoughts on Lakers vs HEAT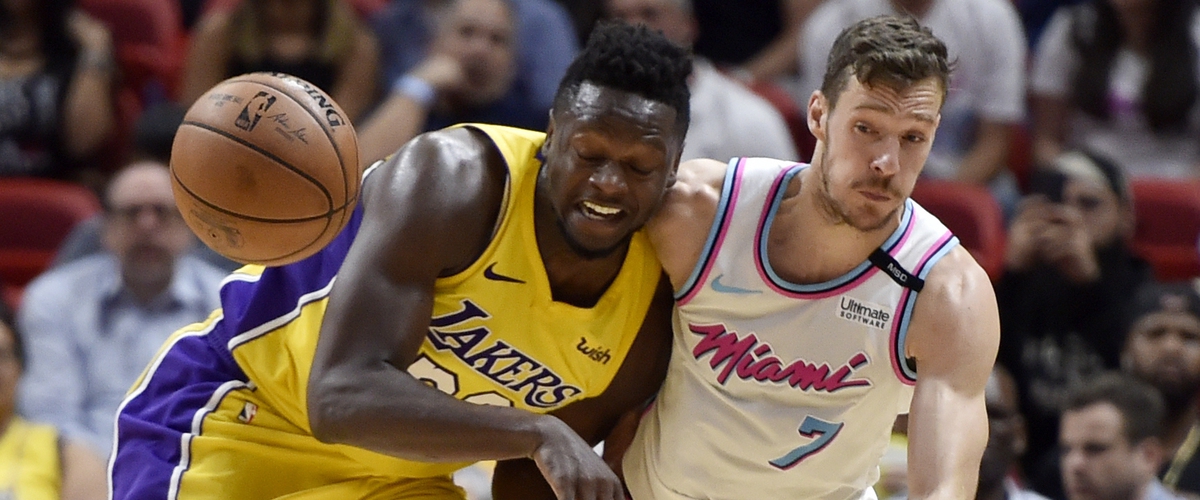 -This is what happens when you play a team with nothing to lose and you don't match their energy.
-The Heat's offense clearly wasn't the problem, as it scored 113 points on 48.4 percent shooting.
-It was the defense, with the Lakers shooting 16-of-29 on 3-pointers and scoring more than 30 points in three of the four quarters. Miami was bad in transition defense and half-court defense, where they got easy looks off of simple pick and roll action.
-Starting Olynyk and Whiteside together certainly didn't work tonight. Miami was outscored 27-14 by the Lakers in their eight minutes together. The Heat even started Bam Adebayo in place of Olynyk in the second half.
-Despite the loss, there was a few positives tonight.
-One of course was Dwyane Wade, who's getting more comfortable in Miami's offense and in his bench role. The three-time champion scored 25 points on an efficient 11-of-18 shooting against the Lakers.
-Another positive was Bam Adebayo, who provided energy off the bench and attacked the offensive glass as usual. The Heat center had a nice block on Kuzma late in the first quarter.
-Dragic remained aggressive on the offensive end.
-Justise Winslow really loves playing against the Lakers.
-Next up, the Detroit Pistons on Saturday. The Pistons are looking to close the gap on the Heat for the eight seed. They are currently 2.5 games below Miami for the eight spot.