Thoughts on Mavericks vs HEAT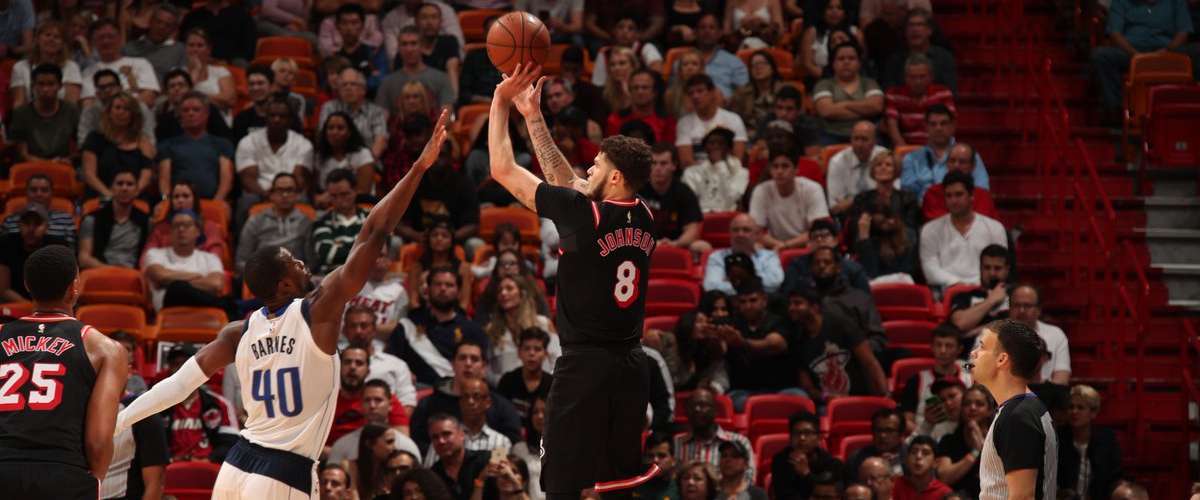 -Another impressive win considering the circumstances.
-The last thing this team needed was another injury. Already with six players out, the Heat lost another player to injury in Dion Waiters, who left with a sprained left ankle in the first quarter.
-Waiters X-rays came back negative. His status for tomorrow is doubtful.
-With Waiters sidelined, his replacement Wayne Ellington picked up the scoring slack with 28 points played very well. Ellington proved why the Heat made the right decision in clearing McRoberts' contracts off the books to keep him. Great move by the Heat and a big thank you to Heat GM Andy Elisburg for making it happen.
-Josh Richardson continues to play out of his mind. We know what he's done defensively this season in leading all small forwards in field goal percentage defense. But what's he's doing offensively this month has been remarkable. In the month of December, he's averaging 18 points per game on 55.1 percent shooting (Per NBA.com stats).
-He was great again tonight, scoring 24 points on 11 of 14 shooting and added four rebounds, five assists, a steal and two blocks.
-You can make the case he's been the Heat's best player this month.
-Tyler Johnson also did his part with 17 points and 7 rebounds.
-Derrick Walton Jr. stepped up as well. He finished with a career-high 7 points and 5 assists (with zero turnovers). I like how he plays. He doesn't make many mistakes.
-Bam Adebayo continues to impress. Not only did he finish with 14 points and 8 rebounds, he also had 5 assists.
-Udonis Haslem made an earlier appearance in the first quarter. Just like old times, he was matched up with Dirk Nowitzki
-For the second straight game, the Heat went with the zone. It helps to keep guys fresh while they are on the court.
-Miami will play another home game tomorrow against the New Orleans Pelicans and their All-Star frontcourt of Anthony Davis and DeMarcus Cousins. Without the Heat's two frontcourt starters, James Johnson and Hassan Whiteside, it's going to be tough to slow them down.