Thoughts on Pacers vs HEAT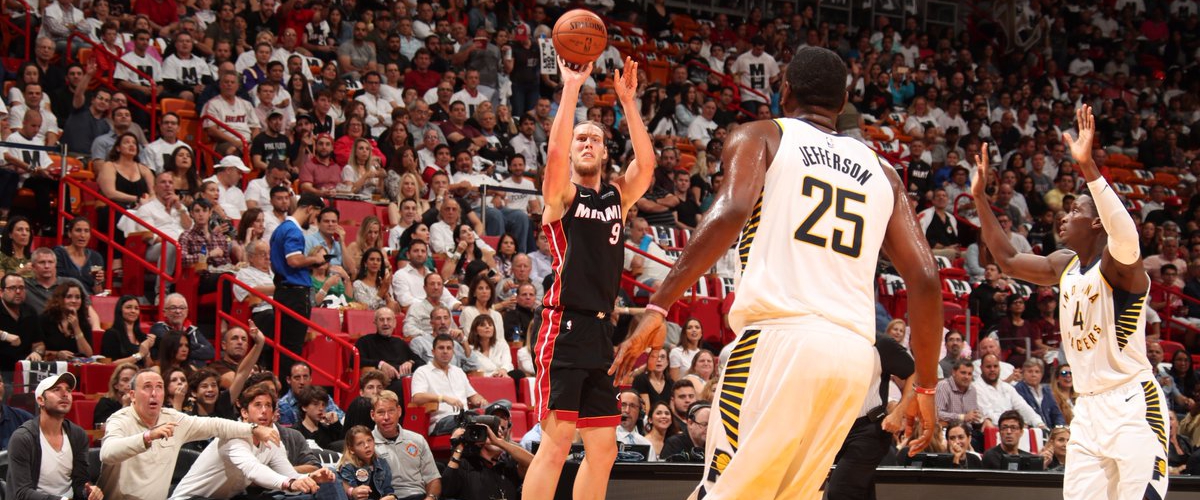 -This one went down to the wire.
-Which it shouldn't have after having a 21 point lead in the third quarter. Against a team that arrived at 4:30 a.m. on the second night of a back-to-back.
-The ball movement stopped and the Heat stopped getting defensive stops.
-Still gotta improve on the free throws.
-But anyway, they still found a way to win a game. And that's what matters most.
-These were the games the Heat lost last year.
-No Whiteside in this one after suffering a bone bruise in his knee. His status going forward is day to day.
-Which meant a different lineup for the Heat with James Johnson and Jordan Mickey starting. The move pushes Olynyk back with the second unit, which possibly could be his role going forward.
-Olynyk, who played as a reserve tonight, finished with 13 points, nine rebounds and four assists. He looked very comfortable playing with the second unit.
-The activity on the defensive end was much better than it was against Orlando. It didn't start off well with the Pacers scoring 31 first quarter points, but it picked up in the second quarter with Miami outscoring the Pacers 37-19. And despite the Pacers late run, the heat held on to win.
-James Johnson picked up five blocks tonight. He also put Victor Oladipo in a poster.
-Al Jefferson remains a torn on the Heat's side. He's always be a tough matchup for the Heat.
-Winslow is getting his rhythm back. Looking more like the defensive player he was before the injuries. Again, he showed his versatility by defending both guards and bigs. He also made some good passes tonight.
-The shooting? Still a work in progress.
-7/11 was open tonight. After shooting 13-of-36 against Orlando on Wednesday, Waiters and Dragic combined to score 42 points on 17-of-29 shooting.
-Heat named James Johnson, Goran Dragic and Udonis Haslem as tri-captains for this season.
- Next up. the Atlanta Hawks on Monday.