Thoughts on Suns vs Heat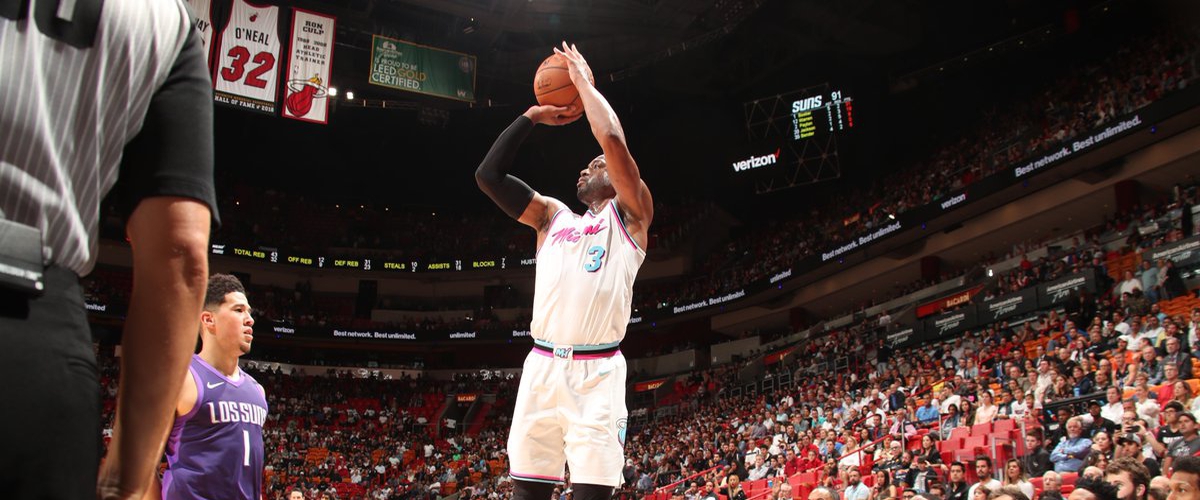 -That's how you take care of business at home against a team with a losing record.
-The win, along with Milwaukee's loss to Indiana, moves the Heat into seventh in the conference. Both teams are 34-30, but Miami owns the tiebreaker over the Bucks. Miami is a game behind No. 6 Philadelphia and two games behind No. 5 Washington, who the Heat play on Tuesday.
-Following a 4-1 homestead, the Heat face a tougher stretch. Their next four games against winning teams looking for playoff positioning. After facing Washington on Tuesday, the Heat will return home to host the sixth-seeded Sixers on Thursday and the Wizards on Saturday before heading out on a three-game West Coast trip that begins in Portland.
- Hassan Whiteside led the way with 24 points, 14 rebounds and three blocks in 25 minutes of action. 15 of those 24 points came in the third period. He was engaged from the start.
-Luke Babbitt made his second consecutive start tonight and got the Heat off to a good start with his four consecutive three pointers.
-Justise Winslow continues to play well. He finished the game with 12 points and 12 rebounds.
- Winslow later ended the game with emphatic dunk over Suns forward Marquese Chriss.
-The Heat were without shooting guard Wayne Ellington for a third consecutive game with a bruised left quad.
-Tyler Johnson returned from his left quad injury after missing the last two games, finishing the night 2 of 8 in 18 minutes.
-Bam Adebayo also was back after he missed Saturday's game to attent his great grandmother's funeral. He did not play until the last few minutes of the fourth, with Spo going with 10 other players.
-As the Heat get healthier, there's going to be a lot of tough and interesting decisions for Spo to make on his rotations. Of course, that's the problem Spo and the Heat would love to have. They been having guys in and out of the lineups all season long.
-Next up, the Washington Wizards on Tuesday.