Thoughts on Wolves vs HEAT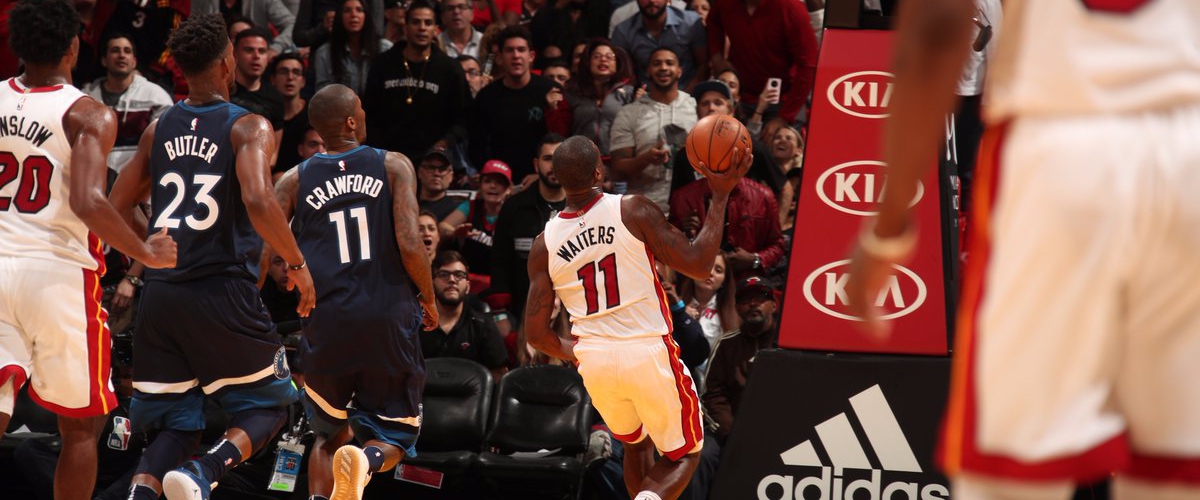 -The main points in Sunday's team meeting was coming out and playing with energy and passion. Unlike the past two games against San Antonio and Boston. And that's what they did tonight.
-The effort was clearly there tonight.
-So was the bounce in Dion Waiters step tonight. After a bad game against the Celtics, where he was benched in the fourth quarter, Waiters bounced back with 33 points. He almost willed the team to victory.
-Unfortunately, turnovers were there as well. Last game, they had 19 turnovers. Tonight, it was 24. Some of them unforced.
-That combined with the 7/27 three point shooting was tough to overcome.
-Very quiet night for James Johnson. He wasn't playing like himself tonight.
-Bad night on both ends for Josh Richardson.
-Winslow was efficient tonight with 5/5 shooting, all coming from inside the paint.
-Okaro White made his first appearance in the Heat's rotation tonight. While the boxscore won't show it, he made some big plays late in the third quarter to help the Heat grab a 82-79 lead going to the fourth quarter.
-Bam Adebayo had his best game of the season. Starting in place of Hassan Whiteside, the young center scored 13 points and grabbed 13 boards. He also had his moments on the defensive end. On one play, he stayed with all-star guard Jimmy Butler and was able to force him into a tough shot.
-He also forced fellow Kentucky Wildcat Karl-Anthony Towns to miss a potential game-winning three to force Overtime.
-Miami Heat center Hassan Whiteside is getting closer to a return. He was able to participate in Monday morning's shootaround. The Heat hope he returns Wednesday vs the Bulls.
-Next up, the Chicago Bulls on Wednesday.