Udonis Haslem to D-Wade: 'We'd love to have you'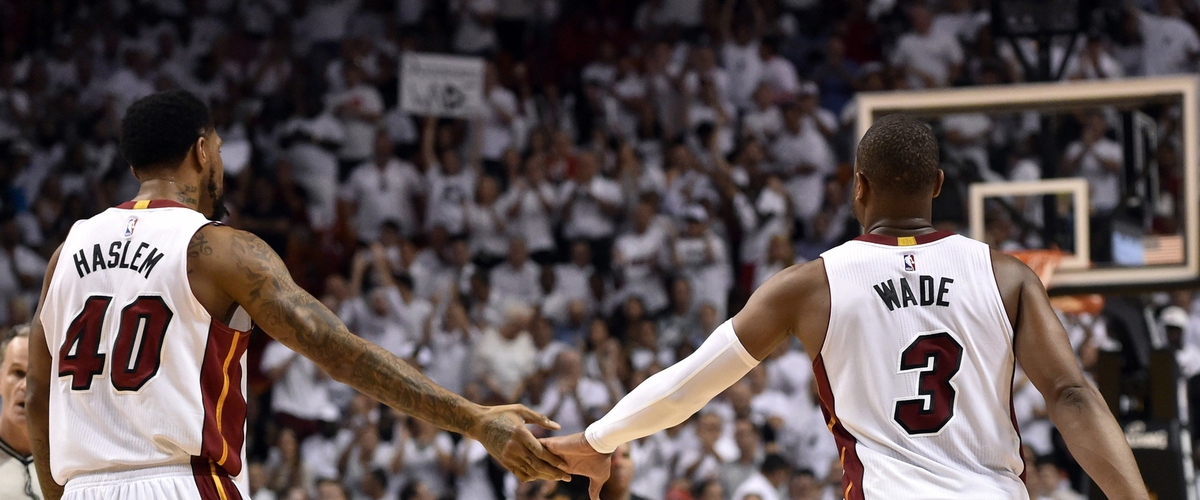 Dwyane Wade, who signed with the Bulls last year and opted in for $23.8 million this summer, is expected to reach an agreement with the Bulls at some point during the next few months, ESPN . Although it's not expected to happen very soon, the Bulls will reportedly seek a buyout within the coming months. Maybe around the February trade deadline.
Upon hearing the news, Heat center Hassan Whiteside replied with a GIF to a Bleacher Report tweet, letting his followers know he'll love to be reunited with his former teammate.
Another former teammate and good friend Udonis Haslem has some advice and a message for him.
"My advice to him is, 'Hey, we'd love to have you but take it one step at a time, take it one day at a time," Haslem said this morning on the . "The situation with Chicago and everything that's going on it's just a frustrating situation on both sides and I think he just made a decision based on frustration."

Haslem, entering his 15th season, spent 13 of them with Wade in Miami. The Heat captain would love nothing more than to be reunited with his friend but understands the NBA is a business.

"We kind of understand the direction Chicago is going in," Haslem said. "We kind of understand the direction that Dwyane wants to go in the last couple of years of his career. The business side of things sometimes doesn't always allow both sides to co-exist."

Should Wade and the Bulls agree to a buyout, Wade will become a sought after free agent. At 35, Wade's best years are behind him but he can still offer something, especially to a contender.He averaged 18.3 points and 4.5 rebounds in 60 games last season.

Once released, he could sign with another team for the minimum or exception, which the Heat have at $4.3 million. It's not a certainty he'll return to Miami, if released. There's a chance he could rejoin his buddy LeBron in Cleveland and compete for a title. But we'll see what happens.