Wade: "Imma stay here until I decide to hang it up"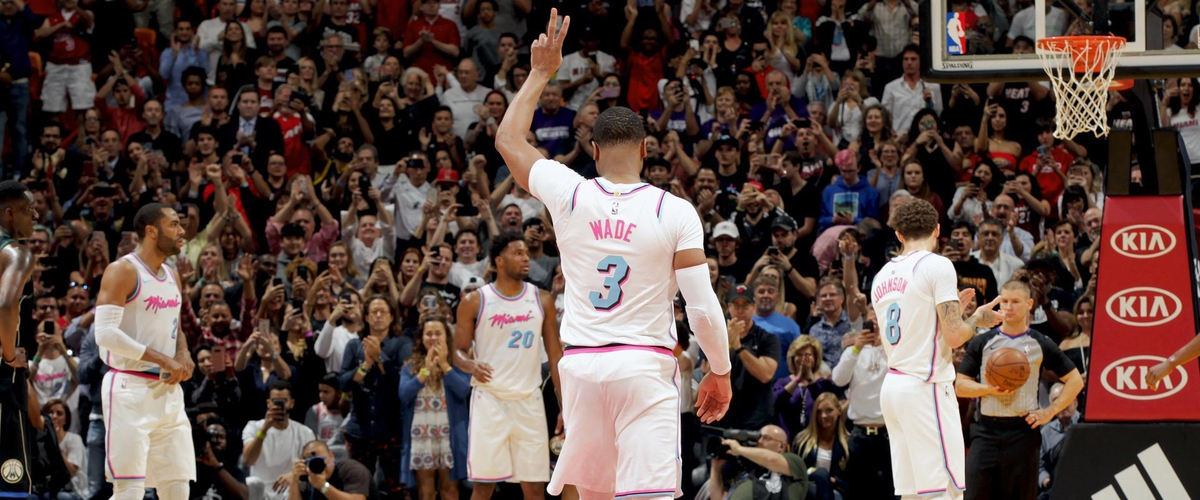 Dwyane Wade is not only back, he plans on staying for good.
After the Heat's 91-85 victory over the Bucks, the Heat guard told NBA TV that his second go-around with the Heat will be the final stop he makes.
"This is it for me guys," Wade told NBA TV analyst Grant Hill. "Imma stay here until I decide to hang it up. This is home. I'm so happy to be back."
The Heat sent a heavily protected second round pick to Cleveland before Thursday's trade deadline to re-acquire Wade after the Cavaliers decided to blow up their roster. Coming off the bench for the Cavs, Wade averaged 11.5 points while shooting 45.5 percent over 23.2 minutes per game.
Wade left the Heat two summers ago after signing a two-year 47 million deal with the Chicago Bulls. Wade reached a buyout agreement with the Bulls prior to the season and signed with Cleveland.
Although Wade will likely retire with the Heat, it's unknown how long he will continue to play. After this season, Wade will be an unrestricted free agent. Should he decide to, money will not be an issue should he decide to play again next season. Despite being capped out, the Heat can offer him an exception should he return for another season.